Government wants to tap IRCTC's 'data potential' before divesting it
Posted on 12th June 2018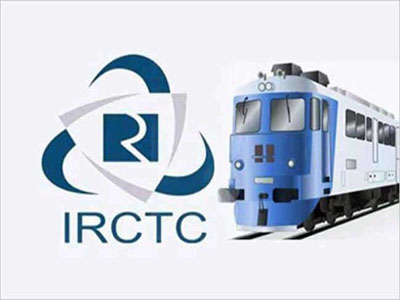 NEW DELHI: The government has put on hold disinvestment of Indian Railway Catering and Tourism Corporation (IRCTC) as it wants to tap the massive pile of data. The ministry is working out a revamp plan before selling shares in one of the largest e-commerce sites to realise a better value.

Railway minister Piyush Goyal said the government will go ahead with the planned sale of shares in RITES and IRCON, while the proposed disinvestment in IRCTC and IRFC are on hold. In case of IRFC, the railway ministry is awaiting clarity on the treatment of minimum alternate tax (MAT) benefit, the minister said.

"There is huge data with the company and that is not getting captured in the valuation. We are trying to see how we can utilise that," Goyal told a news conference.

In case of all railway PSUs, the plan is to initially sell 5-10 per cent each through an initial public offer. Gradually, the government will have to pare its stake to 25 per cent, in line with Sebi rules.

This is a rare instance of the government tapping the data potential of a company, something that the private sector is harnessing to push its business. "We are seeing how the data can be used to offer services before, during and after the travel," an official told TOI.

IRCTC, which runs one of the largest e-commerce sites, has around three crore registered users and the target is to tap each of the seven lakh tickets that are issued daily.

Sources said Railways is looking into a report prepared by an independent agency that has suggested a plan to revamp the services offered by IRCTC, something that travel portals such as MakeMyTrip, Yatra and TripAdvisor are successfully harnessing. If the plan goes through, the Railways plans to do just that. "Based on a passenger's booking history, she can get a message offering an Ola or Uber cab on reaching New Delhi railway station. We can also offer food options or a booking for National Museum or Rail Museum through the site," explained an officer.

Services such as booking for food, travel insurance, cab services and even air tickets are already being offered by IRCTC. Already, some data crunching has begun where passengers are getting a probability of wait-listed and RAC (reservation against cancellation) ticket getting confirmed, which can help plan the journey better.
People assaulting police personnel during COVID-19 lockdown will be booked under NSA, warns UP government
Posted on 3rd April 2020
The Yogi-Adityanath led Uttar Pradesh government on Friday took a strict stance against reports of misbehaviour against police personnel in the state and said that anyone who attacks the police at any place in the state will be booked under the National Security Act (NSA).

A directive issued by the state government, under Chief Minister Yogi Adityanath, read, During the lockdown, strict action will be taken against those who attack the police at any place in the state. They will be booked under the NSA.
---
Amazon Pantry back online, resumes services in Bengaluru, Hyderabad, Pune
Posted on 3rd April 2020
Amazon Pantry, the company's daily essentials store for Prime members, is back online and is accepting orders in a few cities after temporarily shutting down last week due to the lockdown.

It is now serviceable in Bengaluru, Hyderabad and Pune for select pincodes. Pantry offers essentials including food, beverages, household supplies, health and beauty products at discounted rates.
---
'Switch of all lights in your homes for 9 minutes at 9 PM on April 5': PM Modi's appeal to India in video message
Posted on 3rd April 2020
Prime Minister Narendra Modi on Friday addressed the nation through a video message, in which he appealed to the citizens of India to come together to defeat the threat of the coronavirus disease (COVID-19) crisis, that is spreading like wildfire across the nation.

In a unique proposition, the Prime Minister asked every citizen to switch off all lights at their residences on April 5 at 9 PM for nine minutes and instead light a candle, a 'Diya', or their mobile's flashlights to mark India's fight against coronavirus.
---
Tablighi Jamaat patients making lewd gestures at nurses, roaming nude in hospital: Ghaziabad CMO writes to police
Posted on 3rd April 2020
Hours after Delhi government wrote to capital's police commissioner seeking deployment of adequate police force at the quarantine centres and hospital where people who attended the Tablighi Jamaat event in Nizamuddin Markaz have been kept, adjoining Ghaziabad's Chief Medical Officer (CMO) has written to the local police saying that the Jammat attendees have been roaming nude inside the MMG district hospital and making lewd gestures and remarks at the nurses.

In the letter, the CMO said that the inmates who have been put under observation are misbehaving with the hospital staff.
---
960 foreigners linked to Tablighi Jamaat blacklisted, visas cancelled
Posted on 3rd April 2020
Taking stringent action against the Tablighi Jamaat, Nizamuddin, the Centre on Thursday blacklisted 960 foreigners and cancelled their tourist visas after over their involvement in Jamaat activities. The government also said that necessary legal action will be taken against them.

Under the directions of Union Home Minister, Shri Amit Shah, the Ministry of Home Affairs (MHA) has blacklisted 960 foreigners, present in India on tourist visas, for their involvement in Tablighi Jamaat activities, the Ministry of Home Affairs said in an official statement.
---
Be the first person to write a business review for Government wants to tap IRCTC's 'data potential' before divesting it