SBI Card base grows 20% in 8 months on small towns
Posted on 17th May 2018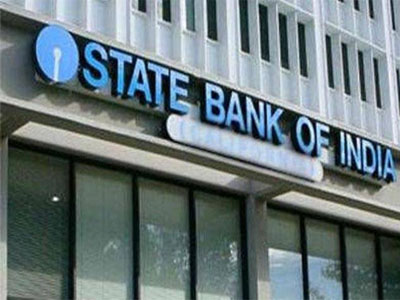 Mumbai: Smaller cities are driving growth for SBI Card which has been increasing its card numbers at a compounded annual growth rate (CAGR) of 40%. Cardholders in centres outside the top 10 cities account for 45% of spending.

This is largely due to mobile-phone internet as 20% of spending from smaller towns is online with mobile phones and fashion being the most common purchases. SBI Card MD & CEO Hardayal Prasad said, "It took us one year to increase our card base from 4 million in September 2016 to 5 million in September 2017. Since then, the card base has grown to 6.3 million in March 2018."

The card subsidiary of SBI is the second-largest credit card issuer after HDFC Bank, and the only stand-alone credit card company in India. The company has increased its market share in the number of cards to 16% from 15% last year, while its share of spend has gone up faster to 16% from 13% earlier. Of the 1.3 million cards added in the last six months, half a million have come from pre-approving customers of SBI following a tripartite arrangement between SBI Card, SBI and Transunion Cibil.

"Increase in mobile internet is driving e-commerce transactions in small towns. We are seeing close to 35% of our transactions through mobile," said Prasad. The other big driver of card spend is the facility to purchase through equated monthly instalments (EMI). "We are noticing that 25% of our cardholders use the EMI facility at least once. This is by those in the 25-35 age group and largely by millennials," he said.

The company's average monthly card spends have increased to Rs 7,000 crore plus as compared with Rs 4,000 crore a year ago.
RIP Atal Bihari Vajpayee: BJP icon passes away; PM Narendra Modi says it's personal loss
Posted on 16th August 2018
RIP Atal Bihari Vajpayee: Former Prime Minister and BJP leader Atal Bihari Vajpayee passed away on Thursday at Delhi's AIIMS. The BJP stalwart breathed his last at around 5 PM. He was on life support system since Wednesday as his condition remained critical. The 93-year-old BJP leader, a diabetic, had one functional kidney. He had suffered a stroke in 2009 that weakened his cognitive abilities. Subsequently, he developed dementia.
---
Mercedes-Benz to hike prices by up to 4% in September
Posted on 16th August 2018
German luxury carmaker Mercedes-Benz today said it will hike prices of its vehicles across models by up to 4 per cent from September to offset adverse impacts of rising input costs and upward forex movement.

The rising inflation due to geo-political dynamics, coupled with rising input costs and increasing forex rates has been exerting significant pressure on overall operations, Mercedes-Benz India said in a statement.
---
GOVT SANCTIONS 500 POSTS FOR FSSAI
Posted on 16th August 2018
With food regulator FSSAI facing manpower shortage, the government has sanctioned an additional 493 posts for the authority to discharge its responsibility effectively for ensuring safe and nutritious food to people.

The Food Safety and Standards Authority of India (FSSAI), which currently has 356 sanctioned posts, will now be able to conduct food safety inspections, besides law enforcement for central licensees directly instead of being fully dependent on the states.
---
TELECOM COMM TO DISCUSS TRAI'S PROPOSAL FOR SPECTRUM ALLOCATION
Posted on 16th August 2018
The Telecom Commission, apex decision making body at the telecom department, is likely to meet on August 31 to discuss Trai's recommendation on spectrum allocation, according to official sources.

"The next Telecom Commission meeting is proposed for August 31," an official source said without disclosing agenda of the meeting.
---
Maruti Suzuki hikes prices by up to 6,100
Posted on 16th August 2018
New Delhi: Country's largest carmaker Maruti Suzuki India (MSI) on Thursday hiked prices of its vehicles by up to 6,100 in order to partially offset increase in commodity and distribution costs and adverse foreign exchange rates.

The price change varies across models and is up to 6,100 (ex-showroom Delhi), the company said in a statement.
---
Be the first person to write a business review for SBI Card base grows 20% in 8 months on small towns