SBI Card base grows 20% in 8 months on small towns
Posted on 17th May 2018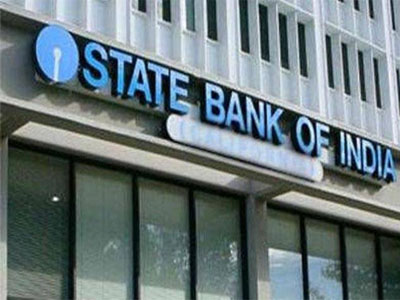 Mumbai: Smaller cities are driving growth for SBI Card which has been increasing its card numbers at a compounded annual growth rate (CAGR) of 40%. Cardholders in centres outside the top 10 cities account for 45% of spending.

This is largely due to mobile-phone internet as 20% of spending from smaller towns is online with mobile phones and fashion being the most common purchases. SBI Card MD & CEO Hardayal Prasad said, "It took us one year to increase our card base from 4 million in September 2016 to 5 million in September 2017. Since then, the card base has grown to 6.3 million in March 2018."

The card subsidiary of SBI is the second-largest credit card issuer after HDFC Bank, and the only stand-alone credit card company in India. The company has increased its market share in the number of cards to 16% from 15% last year, while its share of spend has gone up faster to 16% from 13% earlier. Of the 1.3 million cards added in the last six months, half a million have come from pre-approving customers of SBI following a tripartite arrangement between SBI Card, SBI and Transunion Cibil.

"Increase in mobile internet is driving e-commerce transactions in small towns. We are seeing close to 35% of our transactions through mobile," said Prasad. The other big driver of card spend is the facility to purchase through equated monthly instalments (EMI). "We are noticing that 25% of our cardholders use the EMI facility at least once. This is by those in the 25-35 age group and largely by millennials," he said.

The company's average monthly card spends have increased to Rs 7,000 crore plus as compared with Rs 4,000 crore a year ago.
We do not share user data with third-parties or government, says Paytm
Posted on 26th May 2018
Digital payments company Paytm today said it does not share data of its users with any third-party or government. "We never share your (user) data with anyone: any company/ any government or any country. At Paytm, your data is yours. Not ours, or of a third party, or of the government," Paytm said in a blogpsot today. It added that its policy allows only legally-compliant data requests from the law of the land to get access to data for necessary investigations.
---
After Facebook, Microsoft is building tool to spot bias in AI algorithms
Posted on 26th May 2018
After Facebook announced its own tool to detect bias in an algorithm earlier this month, a new report suggests that Microsoft is also building a tool to automate the identification of bias in a range of different Artificial Intelligence (AI) algorithms.

The Microsoft tool has the potential to help businesses make use of AI without inadvertently discriminating against certain groups of people, MIT Technology Review reported on Friday.
---
Google, Facebook face over $9 bn in fines under new EU data protection law
Posted on 26th May 2018
Withing hours of the European Union's (EU) General Data Protection Regulation (GDPR) taking effect on Friday, technology giants Google and Facebook have been hit with privacy complaints that could carry fines of up to $9.3 billion in total, a media report said.

With regard to privacy, Google, Facebook and Facebook-owned WhatsApp and Instagram are forcing people to adopt a "take it or leave it" approach which essentially amounts to demanding that users submit to intrusive terms of service, according to the the Austrian privacy-advocacy group Noyb.eu, CNET reported on Friday.
---
TCS hits a milestone
Posted on 26th May 2018
Mumbai: Shares of Tata Consultancy Services on Friday attained a milestone when its market valuation briefly crossed the Rs 7-lakh crore mark. The country's largest IT services company becomes the first listed firm to achieve this level.

During intra-day trades, the market valuation of TCS rose to Rs 7,03,309 crore. This came after its share hit a new 52-week high of Rs 3,674.
---
BSE IT index emerges best performer in CY18
Posted on 26th May 2018
With S&P Bombay Stock Exchange (BSE) Sensex returning merely 2.55% returns since the beginning of the year in addition to weaker performance of other indices, S&P BSE Information Technology (IT) index has emerged as the best performing index. Analysts say stronger dollar, increased digital spending, strong results and reduced external factors around immigration have resulted in the rally of IT stocks.
---
Be the first person to write a business review for SBI Card base grows 20% in 8 months on small towns