NTPC to float tenders to meet FY19 capacity addition target
Posted on 20th April 2018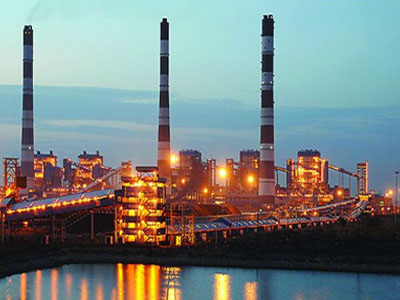 To meet its FY19 capacity addition target of 5,000 MW, state-owned power producer NTPC is coming up with tenders to build for more than 2,900 MW of generation units in this quarter. A top NTPC official said while tenders for two 660 MW units at its Talcher super-critical power plant are almost ready, the company is also planning to begin the tendering process for two 660 MW units at its Singrauli station and two 800 MW units at the Lara power plant. "Brownfield expansion has its own advantages, such as utilisation of existing infrastructure and relief from the complexities of land acquisition," a company executive said.

The company's current installed commercial capacity is 51,391 MW and 21,071 MW is currently under various stages of construction. It added 4,423 MW capacity in FY18. The Bihar Cabinet has also recently approved the proposal of NTPC taking over the state government-owned 110 MW thermal power plant. The state cabinet has also cleared the path for the largest power generator of the country acquiring the Bihar government's stakes in joint ventures which own the Muzaffarpur and Nabinagar power plants.

The company is also in advanced stages of due diligence for two stressed power generation assets. The power generation behemoth expressed interest in taking over stressed power units in late 2017. The 1,200 MW Derang plant of Jindal India Thermal Power; the 1,980 MW Barah plant, run by a subsidiary of Jaiprakash Power Ventures (JPVL) was offered to NTPC by lenders for takeover.

Separately, JPVL also offered its 1,320 MW Nigrie plant to NTPC. Sources said one of the three plants has already been found unfit for takeover, without disclosing the identity of the asset. An official clarified that NTPC would take over only the assets, and not any of the company liabilities.

The company has recently invited tenders for 2,000 MW of solar and wind power each.

It intends to use part of the renewable capacity through the new blending policy, which allows thermal power generation companies, selling power at cost-plus basis, the flexibility of using renewable energy sources to meet their contractual generation obligations under existing terms of power purchase agreements with discoms.
Facebook brings India on par with Menlo Park
Posted on 17th January 2019
Mumbai: Facebook, in a major overhaul of business structure, has carved out India as a separate region with a six-member board that will be treated on a par with the one at its Menlo Park headquarters in the US.

The India board will also be the first such for Facebook in any of its markets outside of the US. The local office will also report directly to Menlo Park and will no longer be part of Facebook's Asia Pacific operations.
---
Larsen & Toubro Infotech acquires Ruletronics for $7.48 million
Posted on 17th January 2019
IT midcap and digital solutions company Larsen & Toubro Infotech (LTI) announced the acquisition of Ruletronics, a pure-play Pega consulting and implementation company with offices in the UK, USA, and India for $7.48 million.

The acquisition will strengthen LTI's rapidly growing digital business with a suite of capabilities in Pega implementation space around establishing BPM Roadmap & Strategy, Customer Services, RPA and Decisioning.
---
Axis Bank hits record high; rallies 12% in two weeks
Posted on 8th January 2019
Shares of Axis Bank hit a record high of Rs 679 per share, up 2 per cent on the BSE, on expectations of a strong recovery in earnings, due to lower provisioning. The stock surpassed its previous high of Rs 677 recorded on September 10, 2018, in intra-day trade.

In the past two weeks, Axis Bank has outperformed the market by surging 12 per cent, as compared to a 3 per cent rise in the S&P BSE Sensex.
---
BHEL to set up electric vehicle charging stations on Delhi-Chandigarh highway
Posted on 17th January 2019
New Delhi: State-owned Bharat Heavy Electricals Ltd (BHEL) on Thursday said it will set up a network of solar-based electric vehicle chargers (SEVC) on the Delhi-Chandigarh highway.

"The establishment of EV chargers at regular intervals over the entire 250 km stretch between Delhi and Chandigarh would allay range-anxiety among the electric vehicle users and bolster their confidence for inter-city travel," the company said in a statement.
---
Amazon lists over 1,000 job openings in Hyderabad, Bangalore despite new e-commerce rules
Posted on 17th January 2019
New Delhi: Undeterred by India's revised e-commerce policy that kicks off from next month, Amazon has not stopped hiring engineers and managers in India. An analysis of job listings on Amazon shows the e-commerce giant has more than 1,400 vacancies in India. In Bangalore and Hyderabad, there are over 1,000 open positions with software engineers being the most in demand.
---
Be the first person to write a business review for NTPC to float tenders to meet FY19 capacity addition target