NHAI starts Rs 250 bn MTN programme on India INX's Global Securities Market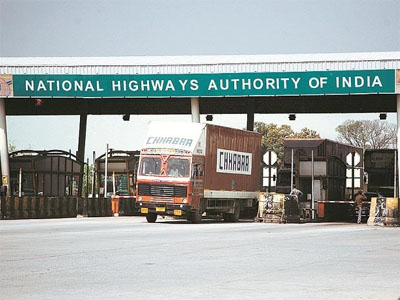 National Highways Authority of India has established its Rs 250 billion Medium Term Note (MTN) programme on India INX's Global Securities Market. India INX is a wholly-owned subsidiary of BSE Ltd and its Global Securities Market platform offers fundraising framework from global investors on a par with other international venues. Since its launch in January 2018, Indian issuers have established programs of $21 billion on this new platform.
NHAI started the process for the same in October, last year, after securing sovereign ratings from international agencies Moody's and S&P. The authority plans to utilize the proceeds from the MTN, which usually matures in five to 10 years, for primarily financing the EPC (engineering-procurement-construction) projects that it undertakes.
The interest rate post-sovereign rating is expected to be 20-30 basis points lower than what was paid by NHAI earlier.
A provision to raise Rs 593 billion for NHAI was made in the Union Budget 2017-18, a surge from the previous borrowing allocation of Rs 500 billion in 2016-17.
During the last financial year (2016-17) NHAI raised Rs 331.18 billion through a mix of instruments including bonds, Employees' Provident Fund Organization (EPFO) and LIC for funding its various road projects and so far in the current financial year (till August) it has raised Rs 198.80 billion, which includes Rs 30 billion fundraising via Masala bonds on the London Stock Exchange.
Masala bonds are named after famous Indian spices and are instruments through which Indian entities can raise funds by accessing overseas capital markets while bond investors hold the currency risk. They were issued initially by the International Finance Corporation (IFC), a member of the World Bank group, in 2014 to raise money for private sector infrastructure projects in India. These bonds are listed on the international market and offered and settled in US dollars.