Markets flat in early trade; Sensex inches towards regaining 34,000-mark
Posted on 13th March 2018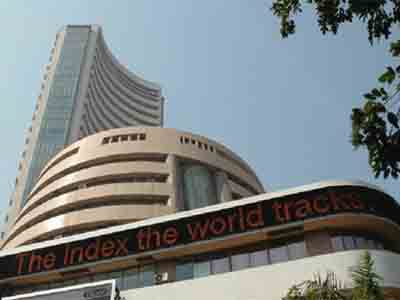 NEW DELHI: Benchmark equity indices opened with losses on Tuesday morning before flattening, a day after Sensex recorded its biggest intra-day gain in two years.

30-share BSE Sensex opened with a loss of 99.72 points on 33,818.22. The broader Nifty too lost more than 30 points at opening. However, in the initial fifteen minutes of trading, both the indices pared some of their losses.

On Monday, buoyed by global cues and encouraging macroeconomic data closer home, the Street made hefty gains as Sensex surged by more than 600 points.

In Tuesday's early trading, the PSU bank sub-index had made a strong comeback gaining more than 2 per cent. The index had finished in the red even amid the buying spree yesterday.
IBC eliminates right to redemption of Essar Steel shareholders, says lenders
Posted on 19th December 2018
The Insolvency and Bankruptcy Code eliminates the right to redemption of Essar Steel shareholders, the counsel to lenders and ArcelorMittal said as part of their rejoinder arguments to Essar Steel Asia Holdings (ESAHL)'s plea for consideration of their settlement offer proposed 'for and on behalf of Essar Steel'.
---
PE Play: Carlyle eyes PNB's stake in PNB Housing Finance
Posted on 19th December 2018
Carlyle Group is seeking to double its holding in mortgage lender PNB Housing Finance, people familiar with the matter said, reversing an earlier attempt to pare its stake in the company.

The US private equity firm is considering buying Punjab National Bank's (PNB) shares in PNB Housing, which would give it a controlling stake, the people said, asking not to be named as the information is not public.
---
RBI announces further OMO purchase of Rs 50,000 crore in Jan 2019
Posted on 19th December 2018
The Reserve Bank of India (RBI) on Tuesday announced further purchases of government securities (G-secs) under open market operations (OMOs) for a total amount of Rs 50,000 crore in January 2019. The operations will be conducted through five auctions of Rs 10,000 crore each.

RBI also decided to scale up the amounts to be purchased in the remaining two OMO auctions scheduled in December 2018 to `15,000 crore each after evaluating current liquidity conditions.
---
Detailed Sebi guidelines on side-pocketing soon
Posted on 19th December 2018
Markets regulator Sebi will soon issue detailed guidelines on the creation of segregated portfolio or side-pocketing for debt and money market instruments. The Securities and Exchange Board of India (Sebi) also asked fund houses to strengthen their in-house credit risk assessment system instead of completely depending on rating agencies.
---
Govt likely to sell 3-5% stake in NTPC via OFS
Posted on 19th December 2018
The Centre will likely sell 3-5% stake in NTPC soon through the offer-for-sale (OFS) route to garner between Rs 3,500-6,000 crore. The roadshow for OFS was held on November 21-22 in Mumbai to gauge the investor appetite, an official said.

The share price of NTPC has been on the upswing for last few days partly due to its acquisition of the 720 MW Barauni Thermal Power Station from Bihar State Power Generation Company.
---
Be the first person to write a business review for Markets flat in early trade; Sensex inches towards regaining 34,000-mark