COAI hits back at Reliance Jio; says no case for defamation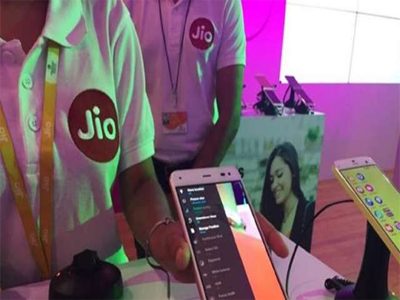 Cellular industry body COAI today charged Reliance Jio of "attacking, belittling and making false imputations" against it, and asked its latest member to refrain from issuing legal threats. It also sought public apology from Jio for its recent remarks. Jio had lashed out at the incumbent operators as well as the COAI for their allegations that telecom regulator Trai's orders were favouring the newcomer. Jio had termed the COAI's February 20, 2018 press statement in this regard as being "defamatory", "slanderous" and "libelous". In a letter to Reliance Jio, Cellular Operators' Association of India (COAI) Director General, Rajan Mathews said that as an industry body, the association was "well within its rights" to voice its views or flag concerns over regulatory decisions that were "detrimental to the growth and development of the telecom sector".
COAI further argued that mere voicing of its views "does not form and cannot form a case of defamation" as alleged by Jio in its recent notice. "Merely because Reliance Jio (RJIL) happens to disagree with the position that the COAI has taken in the Press Release, does not and cannot imply, as your captioned notice has sought to, that the COAI harbours any malicious intentions against RJIL," COAI said in a letter dated February 28.
COAI charged Jio of side-lining genuine issues sought to be raised by it in the press release, and "attacking, belittling and making false imputations" against it. It also accused Jio of attempting to malign the reputation of COAI every time the association took a stand which the company did not agree with.
The war of words broke out after COAI alleged that Telecom Regulatory Authority of India (Trai's) regulations, including its rules and definition of predatory pricing, had distorted the market. It had also alleged that the orders appeared "to be strengthening the ambitions of one particular operator with deep pockets and monopolistic designs at the expense of other operators", although it did not name Reliance Jio which has hit the incumbent operators hard by its aggressive pricing of mobile services, especially data tariffs.
Reliance Jio had termed COAI's allegations as "defamatory" and "malicious" and had also demanded that both the association and Mathews tender public apology on the issue.