Carmakers on a bumpy ride: Maruti, Tata Motors, M&M take a hit on CCI's penalty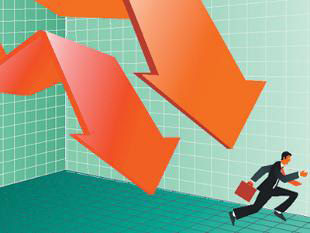 NEW DELHI: Carmakers such as Tata Motors, M&M, and Maruti Suzuki-0.62 % plunged up to 2 per cent in trade on Tuesday, after the Competition Commission of India imposed a combined penalty of over Rs 2,500 crore on 14 carmakers for indulging in unfair practices in the spare parts market.
Tata Motors-0.73 % faces the maximum fine of Rs 1,346 crore, followed by Maruti Suzuki Rs 471 crore, Mahindra & Mahindra Rs 292 crore, General Motors Rs 85 crore, Honda Car India Rs 78 crore.
Reacting to the news, Tata Motors slipped as much as 2.1 per cent followed by M&M which dropped 1.23 per cent and Maruti Suzuki was down 1.19 per cent in trade today.
At 09:30 a.m.; Tata Motors was trading 1.4 per cent lower at Rs 500.95, Maruti Suzuki was down 0.56 per cent to Rs 2786.65 and M&M was trading 0.9 per cent lower at Rs 1393.45.
The decision, spelt out in a 215-page order, says that auto companies indulged in anti-competitive practices as they did not make genuine spare parts freely available in the open market, upholding the contentions of a petition filed by a complainant in 2011, ET reported.
The fine has been calculated at 2% of average turnover, added the report.
Honda Siel 1.60 %, Volkswagen India, Fiat India, BMW India, Ford India, General Motors, Hindustan Motors, Mercedes - Benz, Nissan Motors, Skoda Auto India and Toyota Kirloskar are the other companies on whom fines have been slapped.