RIL net up 25% at Rs 9,423 crore
Posted on 20th January 2018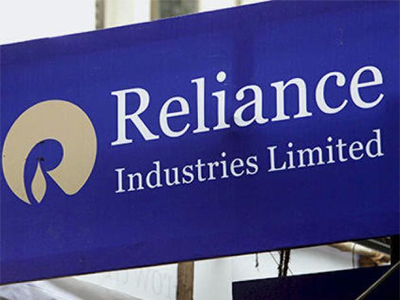 Reliance Industries Ltd (RIL) reported a strong set of numbers for the three months ended December 2017, beating street estimates on all fronts. Boosted by volume increase with the start-up of petrochemicals projects and increase in prices in refining and petrochemical businesses, consolidated net profit excluding exceptional items increased a sharp 25.1% year-on-year to Rs 9,423 crore. Gross refining margins came in at $11.6/bbl against $10.8/bbl in Q3FY17, in line with street estimates. But EBIT (earnings before interest and tax) for the refining and marketing business marginally fell 0.5% y-o-y to Rs 6,165 crore during the period. RIL's gross refining margins (GRM) outperformed Singapore complex refining margins by $ 4.4/bbl. Petrochemicals segment EBIT was at a record level of Rs 5,753 crore supported by strong volume growth, higher margins for Polypropylene and downstream polyester products. The volume growth was led by the world's largest ROGC coming on-stream. The company recorded revenues of Rs 109,905 crore crore, an increase of 30.5% y-o-y. Increase in revenue is primarily on account of volume increase with start-up of petrochemicals projects and increase in prices in refining and petrochemical businesses. The increase in consolidated revenues reflect robust growth of 116% in retail business and continued enhancement in Jio's wireless operations.

Revenue from the retail business for the quarter more than doubled to Rs 18,798 crore. RIL's operating profit before other income and depreciation increased by 52% y-o-y to Rs 17,588 crore. Strong operating performance was driven by growth in petrochemicals, retail and digital services businesses along with firm refining margins. RIL's outstanding debt as on December 31, 2017 stood at Rs 2.13 lakh crore versus Rs 2.14 lakh crore at the end of September 2017 and Rs 2 lakh crore as on June 2017. Finance cost increased a sharp 74% y-o-y to Rs 2,095 crore. This increase is primarily due to lower capitalization of finance cost related to commencement of digital services business (Rs 712 crore) and higher loans balance partially offset by exchange rate variation during the quarter.

The capital expenditure for the quarter ended 31st December 2017 was Rs 17,336 crore including exchange rate difference capitalization. Capital expenditure was principally on account of digital services business, balance of expenditure for projects in the petrochemicals and refining business at Jamnagar and in organized retail business. Of the Rs 17,000 odd crore capex, Rs 7,000 crore was on account of Jio, Rs 6,000 crore for RIL, Rs 2,000 crore in retail and remaining Rs 2,000 crore in other sectors.
Aruna Reddy creates history to win bronze at Gymnastics World Cup
Posted on 24th February 2018
NEW DELHI: Aruna Budda Reddy became the first Indian gymnast to clinch an individual medal at the Gymnastics World Cup in Melbourne by securing bronze in the women's vault. Reddy, 22, scored 13.649 to finish behind gold medallist Tjasa Kysslef of Slovania and Emily Whitehead of Australia who took silver. The other Indian woman in contention, Pranati Nayak finished sixth with a score of 13.416.
---
Rupee closes higher against US dollar on Asian cues
Posted on 24th February 2018
Mumbai: The Indian rupee strengthened against the US dollar on Friday, tracking gains in local equity markets.

The home currency ended at 64.73, up 0.50% from its previous close of 65.05. The local currency opened at 64.96 a dollar and touched a high and a low of 64.69 and 64.97, respectively.
---
Kohli to be honoured with ICC Test Championship Mace after Newlands T20
Posted on 24th February 2018
The International Cricket Council (ICC) will present the ICC Test Championship Mace to India captain Virat Kohli at the Newlands Stadium in Cape Town after the end of the third and final T20 International against South Africa on Saturday.

On behalf of the ICC, ICC Cricket Hall of Famers Sunil Gavaskar and Graeme Pollock of South Africa will make the presentation immediately after the awards ceremony for the T20I series.
---
GST e-way bill should be mandatory from April 1, suggests Sushil Modi
Posted on 24th February 2018
The GST provision requiring transporters to carry an electronic way bill or e-way bill when moving goods between states should be implemented from April 1, a group of state finance ministers recommended on Saturday.

GoM head and Bihar Deputy Chief Minister Sushil Kumar Modi said the requirement for intra-state movement of goods of more than Rs 50,000 value would be introduced in phases after assessing the response for inter-state movement.
---
47% Indians care more about smartphones than their loved ones: Study
Posted on 24th February 2018
Nearly 33 per cent of people, specially the younger generation that has grown up in a digital world, care more for their smartphones over engaging with individuals they love and India tops the list with 47 per cent, a report said on Saturday.

The study by telecommunications company Motorola, which is developed in partnership with Nancy Etcoff -- expert in 'Mind-Brain Behaviour and the Science of Happiness', from Harvard University, said: "We, as a generation, are losing control of our lives."
---
Be the first person to write a business review for RIL net up 25% at Rs 9,423 crore