RIL net up 25% at Rs 9,423 crore
Posted on 20th January 2018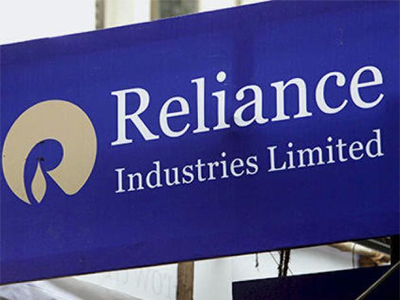 Reliance Industries Ltd (RIL) reported a strong set of numbers for the three months ended December 2017, beating street estimates on all fronts. Boosted by volume increase with the start-up of petrochemicals projects and increase in prices in refining and petrochemical businesses, consolidated net profit excluding exceptional items increased a sharp 25.1% year-on-year to Rs 9,423 crore. Gross refining margins came in at $11.6/bbl against $10.8/bbl in Q3FY17, in line with street estimates. But EBIT (earnings before interest and tax) for the refining and marketing business marginally fell 0.5% y-o-y to Rs 6,165 crore during the period. RIL's gross refining margins (GRM) outperformed Singapore complex refining margins by $ 4.4/bbl. Petrochemicals segment EBIT was at a record level of Rs 5,753 crore supported by strong volume growth, higher margins for Polypropylene and downstream polyester products. The volume growth was led by the world's largest ROGC coming on-stream. The company recorded revenues of Rs 109,905 crore crore, an increase of 30.5% y-o-y. Increase in revenue is primarily on account of volume increase with start-up of petrochemicals projects and increase in prices in refining and petrochemical businesses. The increase in consolidated revenues reflect robust growth of 116% in retail business and continued enhancement in Jio's wireless operations.

Revenue from the retail business for the quarter more than doubled to Rs 18,798 crore. RIL's operating profit before other income and depreciation increased by 52% y-o-y to Rs 17,588 crore. Strong operating performance was driven by growth in petrochemicals, retail and digital services businesses along with firm refining margins. RIL's outstanding debt as on December 31, 2017 stood at Rs 2.13 lakh crore versus Rs 2.14 lakh crore at the end of September 2017 and Rs 2 lakh crore as on June 2017. Finance cost increased a sharp 74% y-o-y to Rs 2,095 crore. This increase is primarily due to lower capitalization of finance cost related to commencement of digital services business (Rs 712 crore) and higher loans balance partially offset by exchange rate variation during the quarter.

The capital expenditure for the quarter ended 31st December 2017 was Rs 17,336 crore including exchange rate difference capitalization. Capital expenditure was principally on account of digital services business, balance of expenditure for projects in the petrochemicals and refining business at Jamnagar and in organized retail business. Of the Rs 17,000 odd crore capex, Rs 7,000 crore was on account of Jio, Rs 6,000 crore for RIL, Rs 2,000 crore in retail and remaining Rs 2,000 crore in other sectors.
EC likely to announce Lok Sabha poll schedule in March first week: Sources
Posted on 18th January 2019
The dates for the Lok Sabha elections are likely to be announced in the first week of March, sources indicated on Friday.The term of the present Lok Sabha ends on June 3.

The Election Commission is in the process of deciding the number of phases and the months in which polling would be held, they said.
---
India vs Australia 3rd ODI: As it happened in Melbourne
Posted on 18th January 2019
MS Dhoni hit his third half century in as many matches while Kedar Jadhav scored an unbeaten fifty as India beat Australia by 7 wickets in the third and final match to win the ODI series 2-1.

Chasing a target of 231, India lost Rohit Sharma early. However, Shikhar Dhawan and Virat Kohli moved the score ahead. It was left to Dhoni along with Jadhav this time to take India home again.
---
Sun Pharma seeks Sebi help, shares plummet after whistleblower complaint
Posted on 18th January 2019
Sun Pharmaceutical Industries Friday asked markets regulator Sebi to look into the issues of certain entities and individuals allegedly adopting unfair trade practices prejudicial to the company's shareholders.

Against the backdrop of reports that a second whistleblower complaint has been filed against it and shares taking a beating on the exchanges, Sun Pharma has written to Sebi flagging concerns that certain entities are allegedly adopting unfair trade practices.
---
Suzuki to commission third plant at Gujarat by 2020; launch hybrid vehicles
Posted on 18th January 2019
Japanese auto maker Suzuki Motor Corporation Friday said it will commission its third plant at Gujarat by 2020 and will aggressively introduce new hybrid vehicles in India with technical support from Toyota.

Speaking here at the Vibrant Gujarat Global Summit here, Suzuki Motor Corporation (SMC) President Toshihiro Suzuki also sought an enabling policy support from the government to further invest in localisation of components of hybrid and electric vehicles.
---
Wipro nears 52-week high ahead of board meet for bonus issue, Q3 results
Posted on 18th January 2019
Shares of Wipro were trading firm at Rs 341 apiece, up 1.5 per cent on the BSE, in an otherwise subdued market, ahead of the board meeting today to consider bonus issue and December quarter results.

in comparison, the S&P BSE Sensex was down 0.15 per cent at 36,320 points at 11:06 am. Wipro was trading close to its 52-week high of Rs 344 hit on December 13, 2018, on the BSE in intra-day trade.
---
Be the first person to write a business review for RIL net up 25% at Rs 9,423 crore