RIL net up 25% at Rs 9,423 crore
Posted on 20th January 2018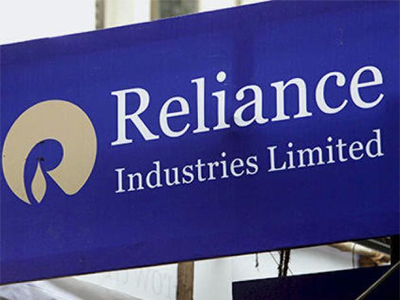 Reliance Industries Ltd (RIL) reported a strong set of numbers for the three months ended December 2017, beating street estimates on all fronts. Boosted by volume increase with the start-up of petrochemicals projects and increase in prices in refining and petrochemical businesses, consolidated net profit excluding exceptional items increased a sharp 25.1% year-on-year to Rs 9,423 crore. Gross refining margins came in at $11.6/bbl against $10.8/bbl in Q3FY17, in line with street estimates. But EBIT (earnings before interest and tax) for the refining and marketing business marginally fell 0.5% y-o-y to Rs 6,165 crore during the period. RIL's gross refining margins (GRM) outperformed Singapore complex refining margins by $ 4.4/bbl. Petrochemicals segment EBIT was at a record level of Rs 5,753 crore supported by strong volume growth, higher margins for Polypropylene and downstream polyester products. The volume growth was led by the world's largest ROGC coming on-stream. The company recorded revenues of Rs 109,905 crore crore, an increase of 30.5% y-o-y. Increase in revenue is primarily on account of volume increase with start-up of petrochemicals projects and increase in prices in refining and petrochemical businesses. The increase in consolidated revenues reflect robust growth of 116% in retail business and continued enhancement in Jio's wireless operations.

Revenue from the retail business for the quarter more than doubled to Rs 18,798 crore. RIL's operating profit before other income and depreciation increased by 52% y-o-y to Rs 17,588 crore. Strong operating performance was driven by growth in petrochemicals, retail and digital services businesses along with firm refining margins. RIL's outstanding debt as on December 31, 2017 stood at Rs 2.13 lakh crore versus Rs 2.14 lakh crore at the end of September 2017 and Rs 2 lakh crore as on June 2017. Finance cost increased a sharp 74% y-o-y to Rs 2,095 crore. This increase is primarily due to lower capitalization of finance cost related to commencement of digital services business (Rs 712 crore) and higher loans balance partially offset by exchange rate variation during the quarter.

The capital expenditure for the quarter ended 31st December 2017 was Rs 17,336 crore including exchange rate difference capitalization. Capital expenditure was principally on account of digital services business, balance of expenditure for projects in the petrochemicals and refining business at Jamnagar and in organized retail business. Of the Rs 17,000 odd crore capex, Rs 7,000 crore was on account of Jio, Rs 6,000 crore for RIL, Rs 2,000 crore in retail and remaining Rs 2,000 crore in other sectors.
HDFC puts out notice to auction family house of Sanjay Chandra
Posted on 17th October 2018
New Delhi: As their real estate empire crumbles, Chandras of Unitech may even lose their family home to lenders. Mortgage lender HDFC has put out notices to auction Sanjay Chandra's house in the upmarket Hauz Khas area in South Delhi.

Unitech managing director Sanjay Chandra grew up in the Mayfair Garden house in Hauz Khas where his mother ran a clinic.
---
Paytm Money appoints Cyrus Khambata to its board
Posted on 17th October 2018
New Delhi: Paytm Money, the wealth management unit of One97 Communications Ltd., on Wednesday said it had appointed former executive director of Central Depository Services Ltd. (CSDL India) Cyrus Khambata to its board of directors.

Khambata, considered an industry veteran in capital markets, has previously served as the managing director of CDSL Ventures and CDSL Insurance Depository.
---
Tata Motors eyes tie-ups with Ola, Uber with new shared mobility platform
Posted on 17th October 2018
New Delhi: Tata Motors Ltd has created a separate division to explore ways to tap its entire range of passenger and commercial vehicles for offering shared mobility solutions, said two people aware of the development. Named Mobility Innovations Hub, the new department is headed by Pankaj Jhunja, formerly with Tata Technologies, said the people cited above, who did not want to be named.
---
Sensex jumps 267 points on strong earnings and global cues
Posted on 17th October 2018
The equity benchmark Sensex rallied for the fourth straight session Wednesday, and jumped 267 points, on encouraging second quarter earnings by tech major Infosys and positive global cues.

The 30- share Sensex soared 267.26 points, or 0.76 per cent, to 35,429.74. It had rallied 1,161 points in the previous three sessions.
---
RIL pips TCS again to become India's most valued firm; Mukesh Ambani-led firm's rise so far
Posted on 17th October 2018
Billionaire Mukesh Ambani-controlled Reliance Industries Ltd (RIL) on Tuesday pipped the information technology (IT) giant Tata Consultancy Services (TCS) to become the country's most valued firm by market capitalisation. As per Tuesday's close, Reliance Industries' market capitalisation was recorded at Rs 7,37,576.57 crore on the Bombay Stock Exchange (BSE), up Rs 1,471.26 crore from that of Tata Consultancy's market capitalisation of 7,36,105.31 crore on Tuesday, data available with the stock exchanged showed.
---
Be the first person to write a business review for RIL net up 25% at Rs 9,423 crore