RIL net up 25% at Rs 9,423 crore
Posted on 20th January 2018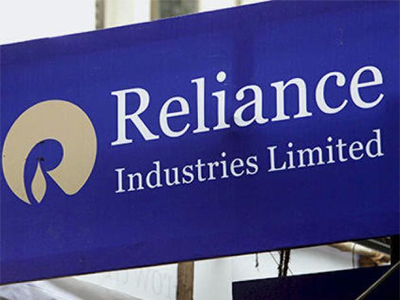 Reliance Industries Ltd (RIL) reported a strong set of numbers for the three months ended December 2017, beating street estimates on all fronts. Boosted by volume increase with the start-up of petrochemicals projects and increase in prices in refining and petrochemical businesses, consolidated net profit excluding exceptional items increased a sharp 25.1% year-on-year to Rs 9,423 crore. Gross refining margins came in at $11.6/bbl against $10.8/bbl in Q3FY17, in line with street estimates. But EBIT (earnings before interest and tax) for the refining and marketing business marginally fell 0.5% y-o-y to Rs 6,165 crore during the period. RIL's gross refining margins (GRM) outperformed Singapore complex refining margins by $ 4.4/bbl. Petrochemicals segment EBIT was at a record level of Rs 5,753 crore supported by strong volume growth, higher margins for Polypropylene and downstream polyester products. The volume growth was led by the world's largest ROGC coming on-stream. The company recorded revenues of Rs 109,905 crore crore, an increase of 30.5% y-o-y. Increase in revenue is primarily on account of volume increase with start-up of petrochemicals projects and increase in prices in refining and petrochemical businesses. The increase in consolidated revenues reflect robust growth of 116% in retail business and continued enhancement in Jio's wireless operations.

Revenue from the retail business for the quarter more than doubled to Rs 18,798 crore. RIL's operating profit before other income and depreciation increased by 52% y-o-y to Rs 17,588 crore. Strong operating performance was driven by growth in petrochemicals, retail and digital services businesses along with firm refining margins. RIL's outstanding debt as on December 31, 2017 stood at Rs 2.13 lakh crore versus Rs 2.14 lakh crore at the end of September 2017 and Rs 2 lakh crore as on June 2017. Finance cost increased a sharp 74% y-o-y to Rs 2,095 crore. This increase is primarily due to lower capitalization of finance cost related to commencement of digital services business (Rs 712 crore) and higher loans balance partially offset by exchange rate variation during the quarter.

The capital expenditure for the quarter ended 31st December 2017 was Rs 17,336 crore including exchange rate difference capitalization. Capital expenditure was principally on account of digital services business, balance of expenditure for projects in the petrochemicals and refining business at Jamnagar and in organized retail business. Of the Rs 17,000 odd crore capex, Rs 7,000 crore was on account of Jio, Rs 6,000 crore for RIL, Rs 2,000 crore in retail and remaining Rs 2,000 crore in other sectors.
ONGC in talks to buy five GSPC blocks
Posted on 16th August 2018
Mumbai: The country's largest oil exploration and production company, Oil and Natural Gas Corp. Ltd (ONGC), is in talks to buy five blocks from the Gujarat State Petroleum Corp. Ltd (GSPC), according to two people aware of the development.

The move comes against the backdrop of ONGC acquiring an 80% stake in GSPC's Deen Dayal block in the Krishna Godavari Basin in December 2016 for 7,738 crore. The Gujarat government owns an 87% in GSPC.
---
Microsoft Surface Laptop: The best Windows PC money can buy
Posted on 16th August 2018
As anyone who has used a Microsoft keyboard or mouse will tell you, thes Redmond-based company makes some excellent hardware. So a couple of years back, the company decided that it was time to extend this expertise to computers as well. The Surface series has been a success in more ways than one. But it has not been that popular in India, primarily because Microsoft has not offered many choices to the buyers.
---
Sensex tanks 190 points on open, Nifty down 60 points as rupee tumble continues; Kotak Mahindra Bank down 2%
Posted on 16th August 2018
Sensex, Nifty today: The Indian stock market opened lower on Thursday, even as concerns surrounding the rupee and cues from the global market weigh. The Sensex opened at 37,796, and soon plunged nearly 150 points to hit the day's low at 37,644 within minutes of opening. The broader Nifty 50 opened at 11,397, below the psychological mark of 11,400. The rupee too opened at a record low of 70.32, recording a plunge of 43 paise against the dollar.
---
Amazon's real rival in India won't be Walmart but this company, once new e-commerce policy is in place
Posted on 16th August 2018
Jeff Bezos, meet Mukesh Ambani. It's time the Amazon.com Inc. boss took notice of his real rival in India, the only billion-strong consumer market open to Western tech firms. While Walmart Inc.'s acquisition this year of Flipkart Online Services Pvt., a homegrown e-tailer, might have given the impression that the battle for India would be an all-American contest, a new national e-commerce policy doing the rounds in New Delhi should disabuse Bezos of that notion.
---
GMR Infra loss widens 72% to Rs 235 cr in Q1
Posted on 16th August 2018
GMR Infrastructure's net loss on a consolidated basis widened by 72% year-on-year (y-o-y) to Rs 235.14 crore in the quarter ended June 30 on dwindling profits from its airports business and rising losses on the power segment.

Revenue in the quarter fell about 33% to Rs 1,876.2 crore from the same period last year. Profits from the company's flagship airport segment fell 60% y-o-y to Rs 277 crore, notwithstanding the 14% traffic growth in the same period.
---
Be the first person to write a business review for RIL net up 25% at Rs 9,423 crore