Maruti Suzuki sold 3 cars every minute in 2017; Here's why 2017 has been a remarkable year for market leader
Posted on 13th January 2018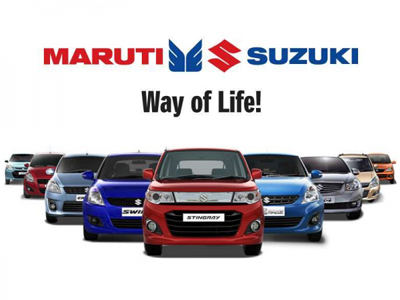 India's largest automaker Maruti Suzuki is on steady growth and has once again crossed the sales of over a million units in the Indian domestic market. The market leader sold a total of 1602522 units in 2017 reporting a double digit growth once again. Beating its own record the company sold 3 cars ever minute selling 4,390 cars every single day in 2017.

Maruti Suzuki cars have been dominating top-10 sales chart constantly through out the year with Maruti Suzuki Alto and new Maruti Suzuki Dzire being among the company's top selling cars. Overall over about 1.90 lakh Alto's were sold in 2017 almost 10,000 more than what the company sold in 2016. Maruti Suzuki continues to dominate in India with a massive market share of 49.6 percent in the Indian passenger vehicle space.

In 2017, Maruti Suzuki started the year with the introduction of Maruti Suzuki Ignis then launched the very successful Maruti Suzuki Dzire and brought in the performance variant of Maruti Suzuki Baleno RS. On the production front, Maruti Suzuki is running packed houses at its Gurgaon, Manesar and Gujarat plant. Suzuki also further increased its its investment in Gujarat by venturing into a lithium-ion battery manufacturing plant.

Strong demand of new and existing cars indicate that GST has not affected the doing if business as the consumer deman has not affected.

Maruti Suzuki will soon be jumping into the electric band wagon keeping government's vision in line. Earlier in 2017 R C Bhargava had said, "Maruti Suzuki will make electric cars, I cannot confirm the timelines but we will get electric cars and will remain the leader on the electric front as well, we have to move to electric and we will move to electric, in the meanwhile we would want the non-electric cars to be hybrid cars".

The year 2017 also saw Maruti Suzuki's shares crossing Rs 10,000 for the first time. Currently, Maruti Suzuki shares are also the most valued automobile stock in the world after Tesla.

Come February 2018, Maruti Suzuki plans a blockbuster year starting with the launch of the 3rd generation Maruti Suzuki Swift followed by an array of facelifts. At the Auto Expo 2018, the company will showcase its Future S concept along side the launch of new Swift.
&nbsp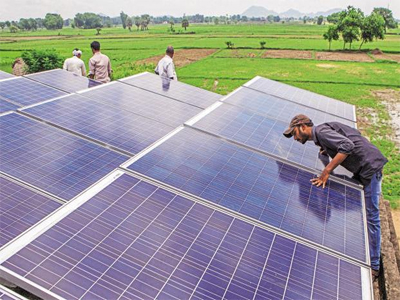 New Delhi: The government will set up a $350 million solar development fund for financing solar projects, New and Renewable Energy and Power Minister Raj Kumar Singh said on Thursday.
Over the years, the minister said, renewable energy has become cheaper and is set to replace conventional energy, which is a healthy development.
---
&nbsp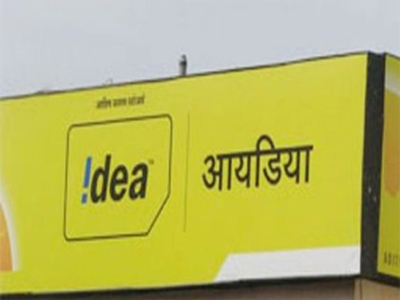 Idea Cellular has announced its new 'Magic Cashback Offer' that will get users a cashback of up to Rs 3,300 on the purchase of Rs 398 pack or higher. Idea's Magic Cashback offer will take on Jio offer, which was refreshed earlier this week, to offer 'More than 100 percent cashback' on the same recharge value of Rs 398 or higher. Although, Idea's new offer has the same benefits as the ones given by Reliance Jio earlier.
---
&nbsp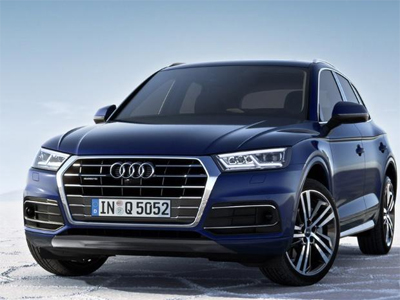 ---
&nbsp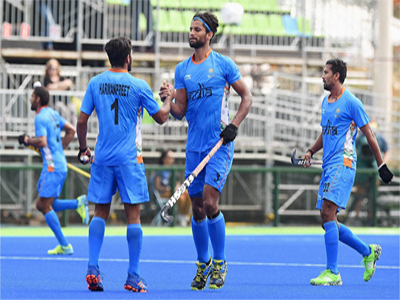 NEW DELHI: The Indian men's hockey team put on a fighting performance but it wasn't enough for them to prevent a 0-2 against Belgium in the third match of the Four Nations Hockey Tournament in Tauranga on Thursday. Arthur De Sloover and Victor Wegnez scored in the eighth and 34th minute respectively to help Belgium win and overcome the 4-5 loss suffered at the hands of New Zealand on Wednesday.
---
&nbsp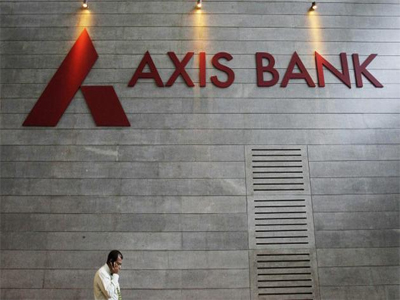 Axis Bank, the country's third largest private sector lender, hiked its lending rates on Wednesday by a marginal 5 basis points (100bps = 1 percentage point). The bank informed the stock exchanges that it has increased its benchmark marginal cost of lending rate (MCLR) by 5 basis points across all tenures with effect from January 18. The one-year MCLR, at which rate its home loans and other important products are priced, will now stand at 8.30%, the bank said.
---
Be the first person to write a business review for Maruti Suzuki sold 3 cars every minute in 2017; Here's why 2017 has been a remarkable year for market leader