SBI begins process to sell Rs1,580 crore of bad loans
Posted on 15th November 2017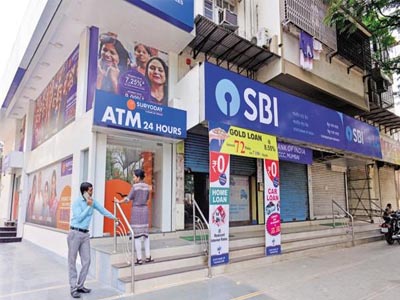 Mumbai: State Bank of India (SBI) has initiated the process of selling Rs1,580 crore of bad loans to financial institutions, including asset reconstruction companies (ARCs).

The bank has put on block 11 non-performing assets (NPA) for sale through a bidding process, according to a tender on the bank's website.

"Right now, interested parties are conducting due diligence. Once that is completed, the bidding process will take place later this month," a person in the know said on condition of anonymity. Last month, the country's largest lender put Rs3,554 crore of bad loans up for sale. In that auction, it received bids only for a portion of the total; SBI is awaiting final approvals to go ahead with the sale, said a second person, who also requested anonymity.

In the first half of fiscal 2018, the bank managed to sell Rs763 crore of bad loans to ARCs.

"ARC sale has not been significant in these (first) two quarters. I think now, with the insolvency and bankruptcy code in the picture, the whole strategy, particularly around corporate cases, more and more probably get referred to the NCLT (National Company Law Tribunal)," SBI chairman Rajnish Kumar said in an earnings call on 10 November. "But any large or mid-sized corporate, we believe we will be able to handle it better than ARC."

Kumar said SBI sells assets only when it is able to get an intended price.

According to experts, most banks are seeking all-cash deals or those with higher cash component in case of a sale to ARCs. This is because from the beginning of this fiscal, if a bank invests in more than 50% of security receipts created against the sale of its own stressed assets, it has to set aside more money as provision. From 2018-19, this threshold of 50% will be reduced to 10%.

Given the thin capital level of ARCs, and their greater focus on turnaround of accounts, including those under NCLT, most NPA sale deals are stuck under the 15:85 rule. Here, ARCs pay 15% of the net asset value as upfront cash and issue security receipts to cover the rest of the amount.
Markets stay under pressure, Sensex below 35,400-mark
Posted on 22nd June 2018
NEW DELHI: The benchmark BSE Sensex got off to a lower start today, tracking a sell-off in global markets amid escalating trade war worries.

The 30-share index, which had lost 114.94 points in the previous session, was down 53 points at 35,379.65 at 10.07 am. Capital goods, realty, infrastructure, power, healthcare and metal stocks showed weakness, falling by up to 0.35 per cent.
---
COAI favours 5G auctions only around second half of 2019
Posted on 22nd June 2018
New Delhi, Jun 22 () Telecom industry body COAI has said auction of spectrum for 5G services should happen only around the second half of 2019 as it would offer telcos better visibility into market dynamics and potential revenue streams of the next-generation mobile services.
---
Vodafone-Idea merger to be approved soon
Posted on 22nd June 2018
The Department of Telecommunications (DoT) is expected to clear the merger of Vodafone India and Idea Cellular early next week. Both the companies, however, may have to pay one-time-spectrum-charges (OTSC) dues, though these are under challenge in the court. The DoT is expected to ask Vodafone for Rs 5,650 crore – or a bank guarantee – and Idea for Rs 2,113 crore for its OTSC dues.
---
Bank of Baroda puts Rs 3k-cr exposure to NCLT accounts on sale
Posted on 22nd June 2018
Over the last week, Bank of Baroda (BoB) has put on sale non-performing assets (NPAs) worth Rs 7,655 crore, including its exposures to some accounts named in the Reserve Bank of India's (RBI) two lists of bankruptcy cases, such as Essar Steel, Bhushan Power & Steel, Soma Enterprise and Visa Steel. BoB's aggregate exposure to these accounts is Rs 3,004 crore.
---
RBI sets deadline for ATM upgrade
Posted on 22nd June 2018
Irked by the slow progress made by banks in addressing security concerns around automated teller machines (ATMs), the Reserve Bank of India (RBI) on Thursday set certain compliance timelines. RBI added that any deficiency in timely and effective compliance with the instructions may invite "appropriate supervisory enforcement action".
---
Be the first person to write a business review for SBI begins process to sell Rs1,580 crore of bad loans