ONGC says will resist Centre's move to hand over 11 discovered fields to private operators
Posted on 14th November 2017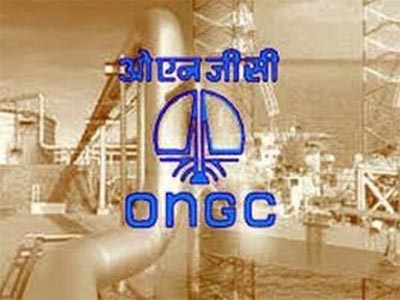 The State-run ONGC has said it will resist the government's reported move to hand over its 11 "discovered" hydrocarbon fields to private operators for their expeditious development. The fields, where hydrocarbon deposits were found before 1999, were given to ONGC on a nomination basis. Fellow PSU Oil India also holds four such fields and these too are under threat of being transferred to private firms via auction. "Obviously we will defend (auctioning off the assets to private firms)," said an ONGC executive, asking not to be named. But the executive clarified that no official information about transfer of fields has been communicated to the company. OIL officials could not be contacted immediately. In view of falling production at these 15 fields, the Directorate General of Hydrocarbons (DGH) in a draft policy has recommended that a 60% stake in these fields should be given to private operators through auctions in order to raise production.

However, the ministry of petroleum and natural gas will have to take the Cabinet's approval for the policy change, as the law does not allow private companies to take participating interest (PI) or a stake in blocks given to PSUs on nomination basis. Such transfers are however allowed for fields awarded under New Exploration Licensing Policy, which started in 1999. Explaining the rationale to challenge any such move by the government, the ONGC executive quoted above said these are good fields discovered by the firm wherein substantial investments have been made. "We are continuing to invest in these assets and cannot let them go," added the official. The cumulative in-place reserve of these 15 fields is around 791.2 million tonnes of crude oil and 333.46 billion cubic metres of gas. These fields include the oil-rich Kalol and Ankleshwar, as well as gas-abundant Gandhar and Greater Chandmari, among others.

It is learnt that the DGH reviewed a total of 202 fields operated by the national oil companies. Of these, the 15 fields have been chosen for transfer to private sector as they fulfilled the set criteria: Reserves of 20 or more million tonnes of oil equivalent and poor performance by the developers which was determined through an exploration index. Current recovery and production decline rate in the last three years have been the other factors for selection. Of the fields reviewed, 141 were found to be either less than 10 years of age or had shown progress in the year-on-year production rate and so won't be transferred via auction. The executive quoted above added that ONGC had lined up plans for further investments in the 11 fields.
Isro ahead of TCS among top-rated tech workplaces in India: Report
Posted on 11th December 2018
Technology professionals look towards Indian Space Research Organization (ISRO) as a more aspirational tech workplace than software major Tata Consultancy Services (TCS), according to a report by job search portal Indeed.

Indeed announced the leading technology organisations to work for in India, on the basis of over 100 million ratings and reviews available on Indeed. Leading the list is Adobe Inc., followed by industry giants NVIDIA and Microsoft.
---
Telangana polls: TRS on course to retaining power if initial trends hold
Posted on 11th December 2018
The TRS was on course to return to power with a thumping majority in Telangana if the initial trends hold, with party candidates leading in 92 out of the total 119 assembly constituencies.

TRS chief K Chandrasekhar Rao (Gajwel), his son K T Rama Rao (Sircilla) and nephew T Harish Rao (Siddipet) have established handsome leads, as the party's gamble to go in for early elections seems to be paying off.
---
Air India floats tender to sell Nariman Point tower
Posted on 11th December 2018
Mumbai: Air India has floated tender for the sale of its iconic 23-storey tower at Nariman Point in Mumbai. Only government entities are allowed to participate in the bidding for acquiring leasehold rights of the land and building on "as is where is basis."

"Air India invites sealed bids from government entities for sale of leasehold rights of the land, and its iconic Air India building constructed hereon at Nariman Point, Mumbai, on as is where is basis," the tender said.
---
Extradition of once king of good times' Vijay Mallya from UK to speed up loan recovery process, says SBI
Posted on 11th December 2018
Countrys largest lender State Bank of India (SBI) Tuesday said extradition of fugitive liquor baron Vijay Mallya from the UK to India will speed up the recovery of over Rs 9,000 crore of loans. In a major boost to India's efforts to bring back Mallya, who is wanted for loan default worth around Rs 9,000 crore to a consortium of 13 banks led by SBI, a UK court Monday ordered his extradition.
---
Tata Motors aims Harrier at Jeep Compass, Mahindra XUV500
Posted on 11th December 2018
New Delhi: Tata Motors Ltd, which is on a comeback trail, is betting big on its upcoming SUV Tata Harrier to place itself among the top three passenger vehicle manufacturers on a sustainable basis, a top company executive said.The company, which has been working on a strategy to revive its fortunes in the passenger vehicle (PV) segment for the last couple of years, now believes it has the products and scale to be among the leaders in the segment.
---
Be the first person to write a business review for ONGC says will resist Centre's move to hand over 11 discovered fields to private operators