ONGC says will resist Centre's move to hand over 11 discovered fields to private operators
Posted on 14th November 2017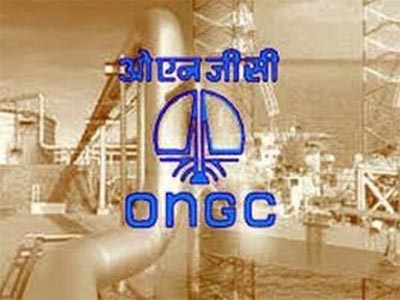 The State-run ONGC has said it will resist the government's reported move to hand over its 11 "discovered" hydrocarbon fields to private operators for their expeditious development. The fields, where hydrocarbon deposits were found before 1999, were given to ONGC on a nomination basis. Fellow PSU Oil India also holds four such fields and these too are under threat of being transferred to private firms via auction. "Obviously we will defend (auctioning off the assets to private firms)," said an ONGC executive, asking not to be named. But the executive clarified that no official information about transfer of fields has been communicated to the company. OIL officials could not be contacted immediately. In view of falling production at these 15 fields, the Directorate General of Hydrocarbons (DGH) in a draft policy has recommended that a 60% stake in these fields should be given to private operators through auctions in order to raise production.

However, the ministry of petroleum and natural gas will have to take the Cabinet's approval for the policy change, as the law does not allow private companies to take participating interest (PI) or a stake in blocks given to PSUs on nomination basis. Such transfers are however allowed for fields awarded under New Exploration Licensing Policy, which started in 1999. Explaining the rationale to challenge any such move by the government, the ONGC executive quoted above said these are good fields discovered by the firm wherein substantial investments have been made. "We are continuing to invest in these assets and cannot let them go," added the official. The cumulative in-place reserve of these 15 fields is around 791.2 million tonnes of crude oil and 333.46 billion cubic metres of gas. These fields include the oil-rich Kalol and Ankleshwar, as well as gas-abundant Gandhar and Greater Chandmari, among others.

It is learnt that the DGH reviewed a total of 202 fields operated by the national oil companies. Of these, the 15 fields have been chosen for transfer to private sector as they fulfilled the set criteria: Reserves of 20 or more million tonnes of oil equivalent and poor performance by the developers which was determined through an exploration index. Current recovery and production decline rate in the last three years have been the other factors for selection. Of the fields reviewed, 141 were found to be either less than 10 years of age or had shown progress in the year-on-year production rate and so won't be transferred via auction. The executive quoted above added that ONGC had lined up plans for further investments in the 11 fields.
Sebi approves KYC norms for FPIs, new settlement mechanism
Posted on 18th September 2018
Mumbai: The Securities and Exchange Board of India (Sebi) today approved a slew of proposals, including revised framework for settlement of cases and new know-your-customer (KYC) norms for foreign portfolio investors (FPIs). The proposals were cleared by the Sebi board at its meeting in Mumbai.
---
FSSAI to review progress on de-listing of non-licensed restaurants in October
Posted on 18th September 2018
Food regulator FSSAI will review in the first week of October the progress made by the online food delivery platforms, including Zomato and Swiggy, on delisting of non-licensed restaurants and catering establishments. In July this year, FSSAI had directed the food delivery platforms to de-list non-licensed establishments after getting consumer complaints of sub-standard food being served through e-commerce platforms.
---
BHEL flags off its first 6K HP electric locomotive
Posted on 18th September 2018
Expanding its footprints in the transportation sector, state-run engineering major BHEL Monday flagged off its first 6,000HP electric locomotive from its Jhansi plant.

"As part of its diversification initiatives, Bharat Heavy Electricals Ltd (BHEL) has flagged off of its first 6,000HP electric locomotive (Type WAG-9H)," a company statement said.
---
RCom to monetise enterprise, global undersea cable businesses: Anil Ambani
Posted on 18th September 2018
NEW DELHI: Reliance Communications' (RCom) Chairman Anil Ambani said that the debt saddled operator has complete backing of its global and Indian lenders in its asset monetisation plan and will monetise its enterprise and GCX businesses.

The operator' asset monetisation deal is with Reliance Jio for fibre, spectrum, MCN, tower and some of its land parcels will go to Canadian asset management firm Brookfield for a total of about Rs 18,000 crore.
---
SBI to recover dues worth over Rs 3,900 crore by selling 8 NPAs
Posted on 18th September 2018
The country's largest lender State Bank of India will sell eight non-performing assets to recover dues worth over Rs 3,900 crore and has invited bids from asset reconstruction companies (ARCs) and financial institutions (FIs). "In terms of the bank's revised policy on sale of financial assets in line with the regulatory guidelines, we place these accounts for sale to ARCs/banks/NBFCs/FIs, on the terms and conditions indicated," the bank said in the bid document on its website.
---
Be the first person to write a business review for ONGC says will resist Centre's move to hand over 11 discovered fields to private operators