ONGC says will resist Centre's move to hand over 11 discovered fields to private operators
Posted on 14th November 2017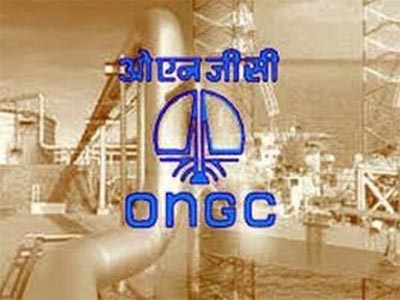 The State-run ONGC has said it will resist the government's reported move to hand over its 11 "discovered" hydrocarbon fields to private operators for their expeditious development. The fields, where hydrocarbon deposits were found before 1999, were given to ONGC on a nomination basis. Fellow PSU Oil India also holds four such fields and these too are under threat of being transferred to private firms via auction. "Obviously we will defend (auctioning off the assets to private firms)," said an ONGC executive, asking not to be named. But the executive clarified that no official information about transfer of fields has been communicated to the company. OIL officials could not be contacted immediately. In view of falling production at these 15 fields, the Directorate General of Hydrocarbons (DGH) in a draft policy has recommended that a 60% stake in these fields should be given to private operators through auctions in order to raise production.

However, the ministry of petroleum and natural gas will have to take the Cabinet's approval for the policy change, as the law does not allow private companies to take participating interest (PI) or a stake in blocks given to PSUs on nomination basis. Such transfers are however allowed for fields awarded under New Exploration Licensing Policy, which started in 1999. Explaining the rationale to challenge any such move by the government, the ONGC executive quoted above said these are good fields discovered by the firm wherein substantial investments have been made. "We are continuing to invest in these assets and cannot let them go," added the official. The cumulative in-place reserve of these 15 fields is around 791.2 million tonnes of crude oil and 333.46 billion cubic metres of gas. These fields include the oil-rich Kalol and Ankleshwar, as well as gas-abundant Gandhar and Greater Chandmari, among others.

It is learnt that the DGH reviewed a total of 202 fields operated by the national oil companies. Of these, the 15 fields have been chosen for transfer to private sector as they fulfilled the set criteria: Reserves of 20 or more million tonnes of oil equivalent and poor performance by the developers which was determined through an exploration index. Current recovery and production decline rate in the last three years have been the other factors for selection. Of the fields reviewed, 141 were found to be either less than 10 years of age or had shown progress in the year-on-year production rate and so won't be transferred via auction. The executive quoted above added that ONGC had lined up plans for further investments in the 11 fields.
Enough assets to meet any liability, says scam-hit PNB
Posted on 22nd February 2018
MUMBAI: State-owned PNB on Thursday said it has followed lawful avenues to recover its dues following Rs 11,400 crore swindling of funds allegedly by jewellery designer Nirav Modi and associates.

The country's second largest public sector lender also reaffirmed that it has enough assets to meet any liability.
---
Telecom Minister Manoj Sinha says there's no proposal to merge BSNL, MTNL
Posted on 22nd February 2018
Telecom Minister Manoj Sinha today said there are no plans at present to merge BSNL and MTNL, but asserted that the strategic plan outlined for promoting synergy among state-owned telecom firms will strengthen and benefit both the organisations. "There is no thinking in government on merging the two. But we are taking steps to ensure that collaboration between MTNL (Mahanagar Telephone Nigam Ltd) and BSNL (Bharat Sanchar Nigam Ltd) strengthens and benefits both the organisations," Sinha said.
---
Sebi may tighten AIF regulations to better monitor the source of funding
Posted on 22nd February 2018
The Securities and Exchange Board of India (Sebi) plans to tighten present Alternative Investment Funds (AIF) regulations to better monitor the source of funding and their end use.

According to sources, Sebi may check the anti-money laundering policies implemented by AIFs and examine the sanctity of any back-end arrangements an AIF may have with its investors, whereby money raised in AIFs is invested back in entities owned by the investors.
---
Qualcomm, Microsoft offer 'always connected' PCs with smartphone features
Posted on 22nd February 2018
Global chip-maker Qualcomm Technologies and Microsoft have collaborated with leading retailers from across the world to offer new "always connected" Windows 10 PCs powered by the Qualcomm Snapdragon Mobile PC Platform.

Retailers in the US, Australia, China, Italy, France and the UK will offer a range of new Windows 10 PCs from Asus, HP and Lenovo, the companies announced on Thursday.
---
Sensex slips 144 points ahead of F&O expiry
Posted on 22nd February 2018
MUMBAI: The benchmark BSE Sensex fell over 144 points in early trade as investors turned cautious ahead of February derivatives expiry amid sustained foreign fund outflows and mixed Asian cues.

The 30-share index, which had gained 141.27 points in the previous session, slipped 144.23 points, or 0.42 per cent, to 33,700.63.
---
Be the first person to write a business review for ONGC says will resist Centre's move to hand over 11 discovered fields to private operators