ONGC says will resist Centre's move to hand over 11 discovered fields to private operators
Posted on 14th November 2017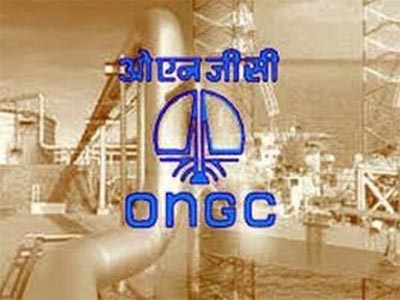 The State-run ONGC has said it will resist the government's reported move to hand over its 11 "discovered" hydrocarbon fields to private operators for their expeditious development. The fields, where hydrocarbon deposits were found before 1999, were given to ONGC on a nomination basis. Fellow PSU Oil India also holds four such fields and these too are under threat of being transferred to private firms via auction. "Obviously we will defend (auctioning off the assets to private firms)," said an ONGC executive, asking not to be named. But the executive clarified that no official information about transfer of fields has been communicated to the company. OIL officials could not be contacted immediately. In view of falling production at these 15 fields, the Directorate General of Hydrocarbons (DGH) in a draft policy has recommended that a 60% stake in these fields should be given to private operators through auctions in order to raise production.

However, the ministry of petroleum and natural gas will have to take the Cabinet's approval for the policy change, as the law does not allow private companies to take participating interest (PI) or a stake in blocks given to PSUs on nomination basis. Such transfers are however allowed for fields awarded under New Exploration Licensing Policy, which started in 1999. Explaining the rationale to challenge any such move by the government, the ONGC executive quoted above said these are good fields discovered by the firm wherein substantial investments have been made. "We are continuing to invest in these assets and cannot let them go," added the official. The cumulative in-place reserve of these 15 fields is around 791.2 million tonnes of crude oil and 333.46 billion cubic metres of gas. These fields include the oil-rich Kalol and Ankleshwar, as well as gas-abundant Gandhar and Greater Chandmari, among others.

It is learnt that the DGH reviewed a total of 202 fields operated by the national oil companies. Of these, the 15 fields have been chosen for transfer to private sector as they fulfilled the set criteria: Reserves of 20 or more million tonnes of oil equivalent and poor performance by the developers which was determined through an exploration index. Current recovery and production decline rate in the last three years have been the other factors for selection. Of the fields reviewed, 141 were found to be either less than 10 years of age or had shown progress in the year-on-year production rate and so won't be transferred via auction. The executive quoted above added that ONGC had lined up plans for further investments in the 11 fields.
&nbsp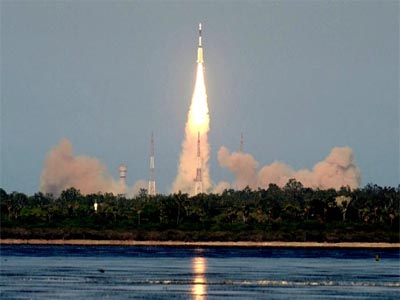 NEW DELHI: In a development that will revolutionalise the satellite launch system in the country, Indian Space Research Organisation (Isro) is developing a small launch vehicle that can be assembled in just three days as compared to 30-40 days for a normal-sized PSLV and can be built at a cost which will be just one-tenth the original manufacturing cost of a PSLV.
The manufacturing cost of a launch vehicle is generally in the range of Rs 150 crore to Rs 500 crore across the world.
---
&nbsp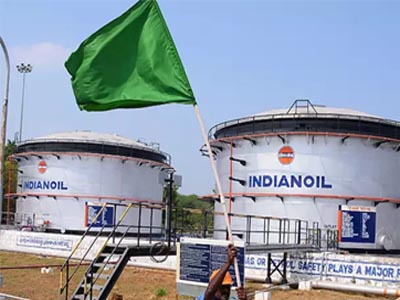 New Delhi: Indian Oil Corp. Ltd (IOC) is considering buying Venezuelan crude for the first time in at least six years, in a move that could help the crisis-struck South American nation settle unpaid bills with another state-owned Indian energy firm.
Venezuela's economy has collapsed since crude prices plummeted in 2014, forcing it to delay payments for oil services and fuel supplies. Venezuela depends on oil for more than 90% of its export revenues.
---
&nbsp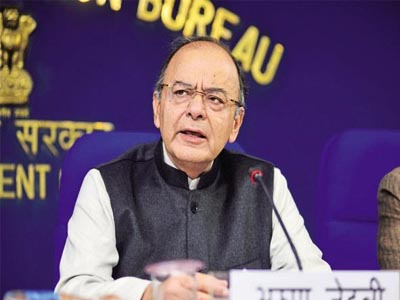 New Delhi: The government will come out with an ordinance to make certain amendments to the Insolvency and Bankruptcy Code, corporate affairs minister Arun Jaitley said Wednesday.
The Code, which became operational in December last year, provides for a market-determined and time-bound insolvency resolution process. It is implemented by the corporate affairs ministry.
---
&nbsp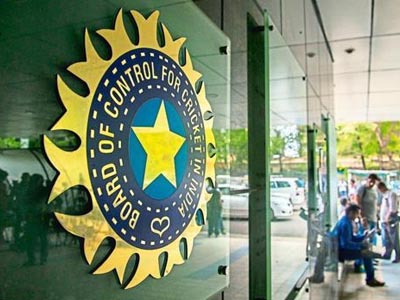 New Delhi: At loggerheads with the National Anti-Doping Agency (NADA) on the testing of Indian cricketers, the Board of Control for Cricket in India (BCCI) on Wednesday discussed the matter with sports minister Rajyavardhan Singh Rathore and also sought the government's view on playing arch-foes Pakistan in the planned ICC Test Championship.
NADA wants to bring Indian cricketers in its net but the cricket board has rejected the demand. BCCI has insisted that it is a World Anti-Doping Agency (WADA)-compliant organisation so there was no need for it come under NADA's supervision.
---
&nbsp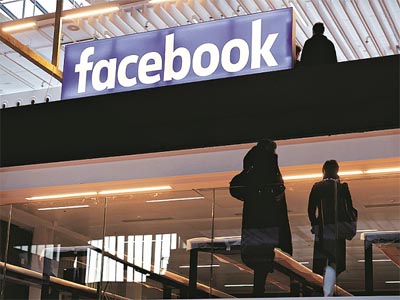 Facebook on Wednesday introduced its digital training and start-up training hubs in India aimed at helping small businesses and people grow by giving them the digital skills they need to compete in today's digital economy.
Facebook said it plans to train more than half a million people in the country by 2020 through these online training hubs, which are being rolled out first in India.
---
Be the first person to write a business review for ONGC says will resist Centre's move to hand over 11 discovered fields to private operators