ONGC says will resist Centre's move to hand over 11 discovered fields to private operators
Posted on 14th November 2017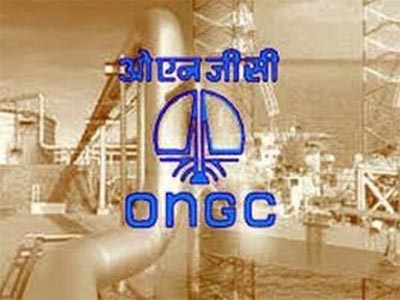 The State-run ONGC has said it will resist the government's reported move to hand over its 11 "discovered" hydrocarbon fields to private operators for their expeditious development. The fields, where hydrocarbon deposits were found before 1999, were given to ONGC on a nomination basis. Fellow PSU Oil India also holds four such fields and these too are under threat of being transferred to private firms via auction. "Obviously we will defend (auctioning off the assets to private firms)," said an ONGC executive, asking not to be named. But the executive clarified that no official information about transfer of fields has been communicated to the company. OIL officials could not be contacted immediately. In view of falling production at these 15 fields, the Directorate General of Hydrocarbons (DGH) in a draft policy has recommended that a 60% stake in these fields should be given to private operators through auctions in order to raise production.

However, the ministry of petroleum and natural gas will have to take the Cabinet's approval for the policy change, as the law does not allow private companies to take participating interest (PI) or a stake in blocks given to PSUs on nomination basis. Such transfers are however allowed for fields awarded under New Exploration Licensing Policy, which started in 1999. Explaining the rationale to challenge any such move by the government, the ONGC executive quoted above said these are good fields discovered by the firm wherein substantial investments have been made. "We are continuing to invest in these assets and cannot let them go," added the official. The cumulative in-place reserve of these 15 fields is around 791.2 million tonnes of crude oil and 333.46 billion cubic metres of gas. These fields include the oil-rich Kalol and Ankleshwar, as well as gas-abundant Gandhar and Greater Chandmari, among others.

It is learnt that the DGH reviewed a total of 202 fields operated by the national oil companies. Of these, the 15 fields have been chosen for transfer to private sector as they fulfilled the set criteria: Reserves of 20 or more million tonnes of oil equivalent and poor performance by the developers which was determined through an exploration index. Current recovery and production decline rate in the last three years have been the other factors for selection. Of the fields reviewed, 141 were found to be either less than 10 years of age or had shown progress in the year-on-year production rate and so won't be transferred via auction. The executive quoted above added that ONGC had lined up plans for further investments in the 11 fields.
Markets stay under pressure, Sensex below 35,400-mark
Posted on 22nd June 2018
NEW DELHI: The benchmark BSE Sensex got off to a lower start today, tracking a sell-off in global markets amid escalating trade war worries.

The 30-share index, which had lost 114.94 points in the previous session, was down 53 points at 35,379.65 at 10.07 am. Capital goods, realty, infrastructure, power, healthcare and metal stocks showed weakness, falling by up to 0.35 per cent.
---
COAI favours 5G auctions only around second half of 2019
Posted on 22nd June 2018
New Delhi, Jun 22 () Telecom industry body COAI has said auction of spectrum for 5G services should happen only around the second half of 2019 as it would offer telcos better visibility into market dynamics and potential revenue streams of the next-generation mobile services.
---
Vodafone-Idea merger to be approved soon
Posted on 22nd June 2018
The Department of Telecommunications (DoT) is expected to clear the merger of Vodafone India and Idea Cellular early next week. Both the companies, however, may have to pay one-time-spectrum-charges (OTSC) dues, though these are under challenge in the court. The DoT is expected to ask Vodafone for Rs 5,650 crore – or a bank guarantee – and Idea for Rs 2,113 crore for its OTSC dues.
---
Bank of Baroda puts Rs 3k-cr exposure to NCLT accounts on sale
Posted on 22nd June 2018
Over the last week, Bank of Baroda (BoB) has put on sale non-performing assets (NPAs) worth Rs 7,655 crore, including its exposures to some accounts named in the Reserve Bank of India's (RBI) two lists of bankruptcy cases, such as Essar Steel, Bhushan Power & Steel, Soma Enterprise and Visa Steel. BoB's aggregate exposure to these accounts is Rs 3,004 crore.
---
RBI sets deadline for ATM upgrade
Posted on 22nd June 2018
Irked by the slow progress made by banks in addressing security concerns around automated teller machines (ATMs), the Reserve Bank of India (RBI) on Thursday set certain compliance timelines. RBI added that any deficiency in timely and effective compliance with the instructions may invite "appropriate supervisory enforcement action".
---
Be the first person to write a business review for ONGC says will resist Centre's move to hand over 11 discovered fields to private operators