Air India to sell 41 flats in Mumbai
Posted on 19th August 2017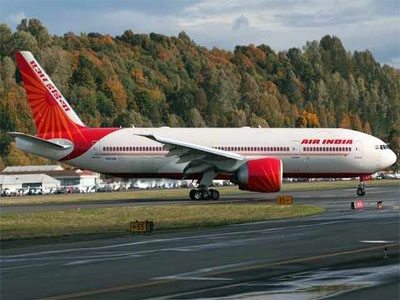 Air India plans to sell as many as 41 flats in different parts of Mumbai, according to a notice by the national carrier which is continuing with the efforts to monetise its assets.

The proposed sale of properties also comes at a time when the government is working on the modalities for strategic disinvestment of the loss-making airline. The carrier has immovable properties, including land and buildings at prime locations. While efforts have been going on for quite sometime, there has not been much headway. According to a public notice, the airline has sought bids for sale of properties in Mumbai.

As many as 41 flats spread across Mumbai has been put up for sale. These include both two bedroom and three bedroom flats. As part of efforts to revive the national carrier, the Cabinet has given in-principle approval for divestment and the final contours are being worked out by a group of ministers.

The airline, which is staying afloat on a little over Rs 30,000 crore bailout package extended by the previous UPA regime, reported an operating profit of Rs 105 crore in 2015- 16 - the first time it turned operationally profitable in a decade. Air India has a debt burden of more than Rs 50,000 crore.

Recently, the government told the Parliamentary Standing Committee on Transport, Tourism and Culture a Parliamentary panel that Air India's current business is "not sustainable" as it is neither able to generate enough cash flow nor start repaying even the principal amount on its debt.

In a report submitted to the government in May, government think tank Niti Aayog had proposed strategic disinvestment of Air India on various grounds, including the airline's fragile financial situation. Since aviation is not a strategic priority business, there is no need for the government to be involved in it, Niti Aayog had observed.

On June 28, the Cabinet had given its in-principle approval for the disinvestment of the airline. A group of ministers, headed by Finance Minister Arun Jaitley, is looking into various aspects related to Air India. It would look into the treatment of unsustainable debts of the national carrier, hiving off certain assets to a shell company and de-merger and strategic disinvestment of three profit-making subsidiaries, among others.
Sensex, Nifty start trade on choppy note, Maruti Suzuki down by 2%
Posted on 21st May 2018
Sensex, Nifty on Monday started trade on choppy notes, erasing early gains. The benchmark BSE Sensex, at 9:21 AM, was up by 49.29 points to trade at 34,905.67 while Nifty was at 10,607.00. Pharma and auto stocks witnessed weaknesses, the shares were down by 0.8 per cent. Sun Pharma, Maruti Suzuki India and Cipla - trading around 1-2 per cent lower - were among the top losers on the 50-scrip Nifty index.
---
TCS hits record high after fixing record date for 1:1 bonus issue
Posted on 21st May 2018
Tata Consultancy Services (TCS) hit a record high of Rs 3,585, up 2.4% on the BSE in otherwise subdued market, after information technology company fixed Saturday, June 2, 2018 as the record date for determining the entitlement of members to receive bonus shares in the ratio of 1:1.
---
Tata Power, Actis in fray to buy Essel's solar power plants
Posted on 21st May 2018
Tata Power Ltd and Actis LLP are in separate talks to buy the solar power business of Subhash Chandra's Essel Infraprojects Ltd, two people aware of the development said.

The interest from the Indian power producer and the UK-based private equity fund makes it a four-horse race for Essel's solar power assets which are spread across Uttar Pradesh, Odisha and Karnataka. Greenko Group and Hero Future Energies Pvt. Ltd are already vying for these assets.
---
SBI too will post Q4 loss, but how much?
Posted on 21st May 2018
Punjab National Bank (PNB) has reported a record Rs13,417-crore loss for the March quarter (Q4). All eyes are now on State Bank of India (SBI), the nation's largest lender.

It will certainly report a loss on Tuesday, more than what it had posted in the December quarter (Rs2,416 crore) but may not surpass that of PNB.
---
How Microsoft Garage is fueling ideas in Hyderabad
Posted on 21st May 2018
Creative ideas and garages go hand-in-hand in the tech world. So much so, that for tech giants such as Google and Microsoft and many more, the garage becomes an ideal location to pool in ideas to fuel innovative thoughts. 'The Garage', therefore, is a hallowed space in the tech world. At Microsoft, some of the interesting ideas that were developed into viable products in The Garage include Mouse Without Borders which allows you to control up to four computers from a single mouse and keyboard;
---
Be the first person to write a business review for Air India to sell 41 flats in Mumbai