Kyoto Image Gallery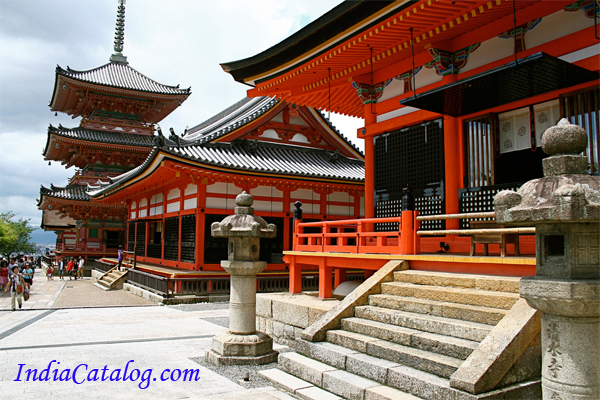 Kiyomizu-dera, officially Otowa-san Kiyomizu-dera is an independent Buddhist temple in eastern Kyoto. The temple is part of the Historic Monuments of Ancient Kyoto UNESCO World Heritage site.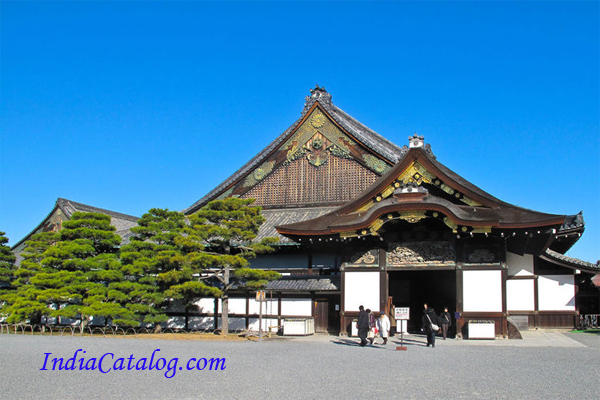 Nijo Castle is a flatland castle in Kyoto, Japan. The castle consists of two concentric rings of fortifications, the Ninomaru Palace, the ruins of the Honmaru Palace, various support buildings and several gardens.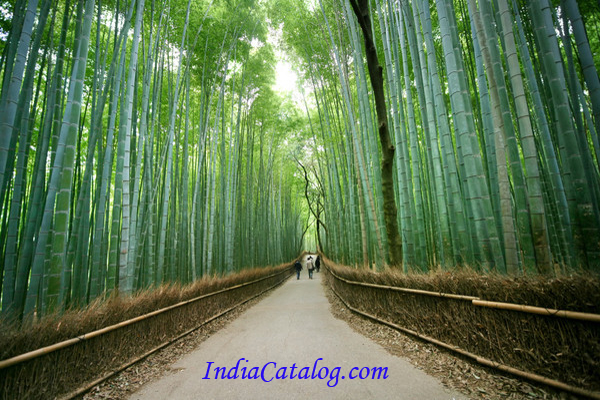 Arashiyama is a district on the western outskirts of Kyoto, Japan. It also refers to the mountain across the Ōi River, which forms a backdrop to the district. Arashiyama is a nationally-designated Historic Site and Place of Scenic Beauty.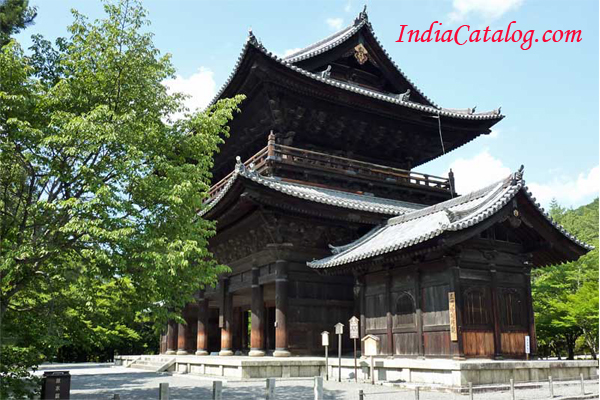 Nanzen-ji, or Zuiryusan Nanzen-ji, formerly Zenrin-ji, is a Zen Buddhist temple in Kyoto, Japan. Emperor Kameyama established it in 1291 on the site of his previous detached palace. It is also the headquarters of the Nanzen-ji branch of Rinzai Zen.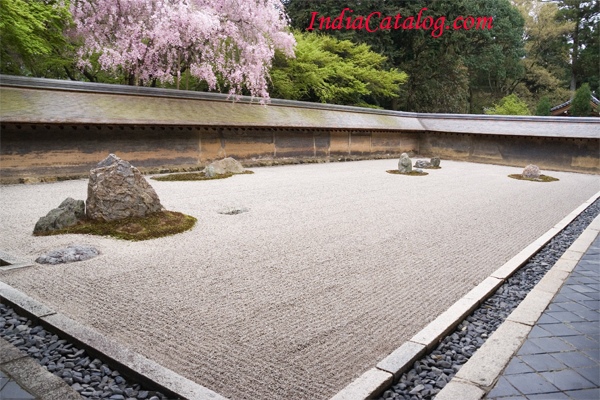 Ryoanji is a Zen temple located in northwest Kyoto, Japan. It belongs to the Myoshin-ji school of the Rinzai branch of Zen Buddhism.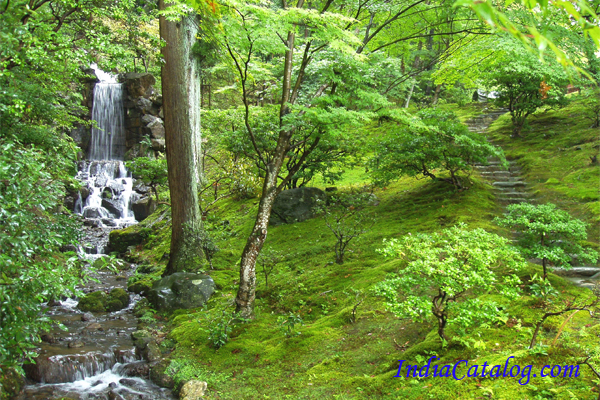 The Shugaku-in Imperial Villa, or Shugaku-in Detached Palace, is a set of gardens and outbuildings in the hills of the eastern suburbs of Kyoto, Japan.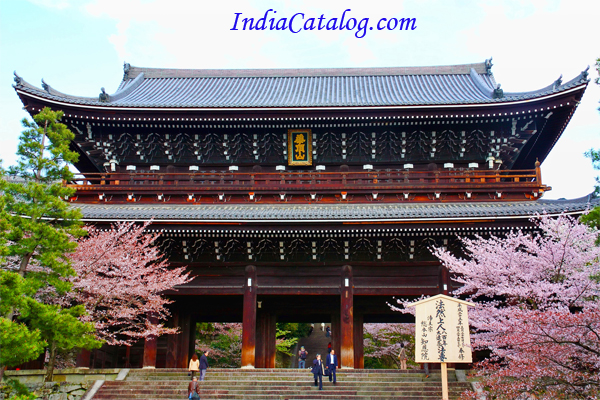 Chion-in in Higashiyama-ku, Kyoto, Japan is the headquarters of the Jōdo-shū founded by Hōnen, who proclaimed that sentient beings are reborn in Amida Buddha's Western Paradise by reciting the nembutsu, Amida Buddha's name.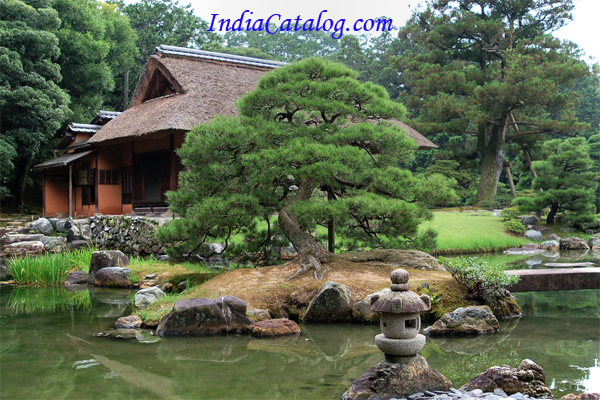 The Katsura Imperial Villa, or Katsura Detached Palace, is a villa with associated gardens and outbuildings in the western suburbs of Kyoto, Japan. It is one of Japan's most important large-scale cultural treasures.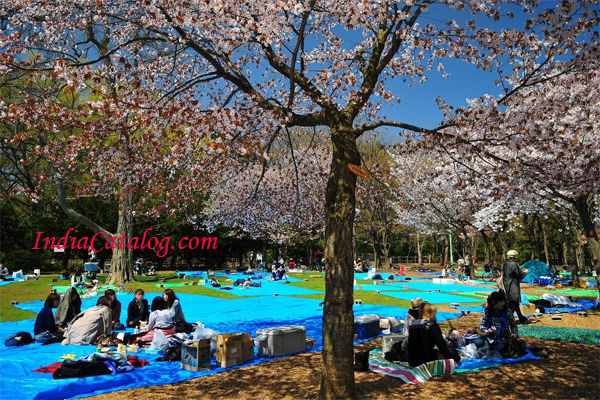 Maruyama Park is a park in Kyoto, Japan. It is noted as the main center for cherry blossom viewing in Kyoto, and can get extremely crowded at that time of year. The park's star attraction is a weeping cherry tree which becomes lit up at night.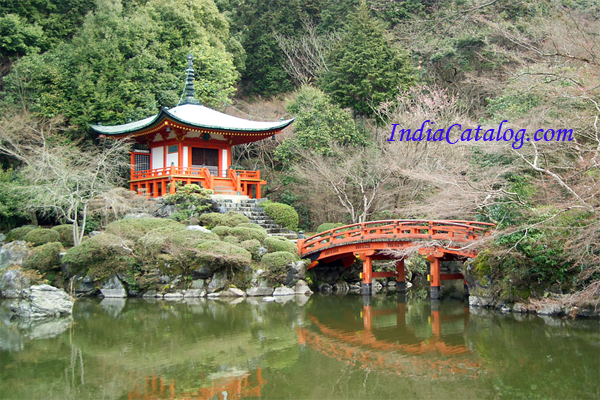 Daigo-ji is a Shingon Buddhist temple in Fushimi-ku, Kyoto, Japan. Its main devotion is Yakushi. Daigo, literally "ghee", is used figuratively to mean "crème de la crème" and is a metaphor of the most profound part of Buddhist thoughts.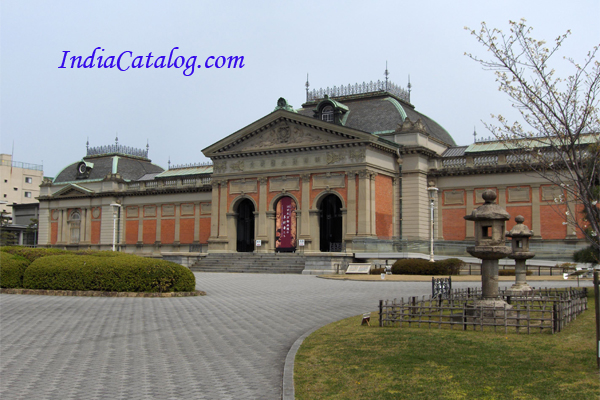 The Kyoto National Museum is one of the major art museums in Japan. Located in Kyoto's Higashiyama ward, the museum focuses on pre-modern Japanese and Asian art.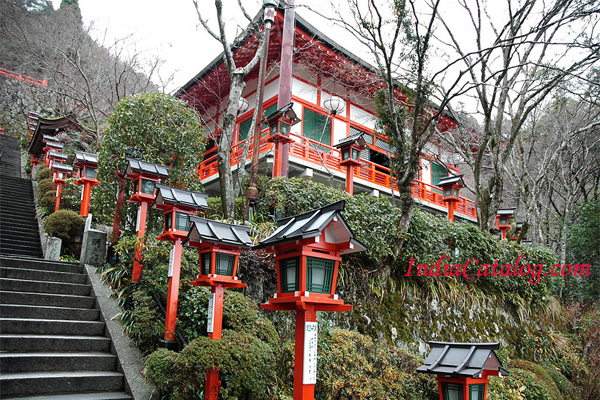 Kurama-dera is a temple in the far north of Kyoto, Japan which houses some National Treasures of Japan. It was a member of the Tendai sect and subordinate to Shōren-in from the 12th century until 1949 when it founded its own religious body.
Previous
Next