Animals Image Gallery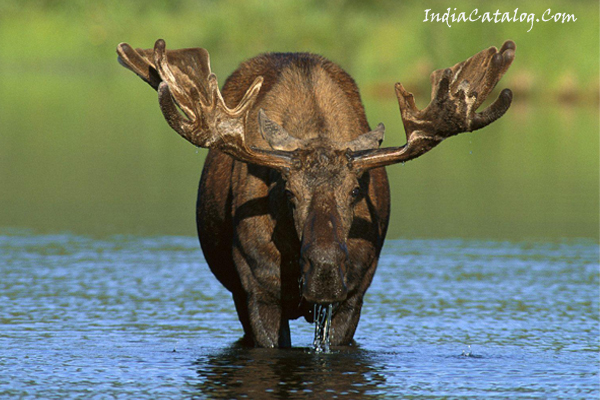 The moose (Alces alces) is the largest extant species in the deer family. Moose are distinguished by the palmate antlers of the males; other members of the family have antlers with a dendritic ("twig-like") configuration. Moose typically inhabit boreal and mixed deciduous forests of the Northern Hemisphere in temperate to subarctic climates. Moose used to have a much wider range but hunting and other human activities greatly reduced it over the years. Moose have been re-introduced to some of their former habitats. Their diet consists of both terrestrial and aquatic vegetation.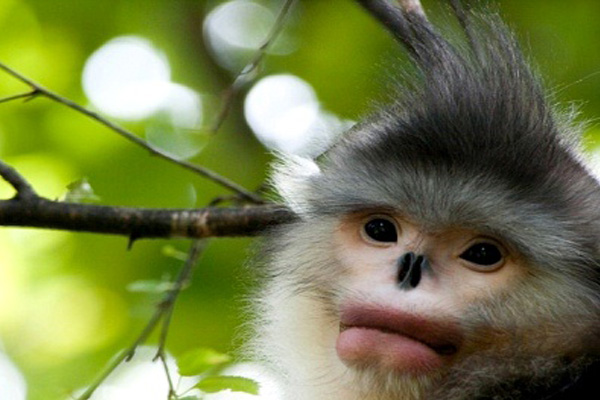 The black snub-nosed monkey (Rhinopithecus bieti), also known as the Yunnan snub-nosed monkey, is an endangered species of primate in the Cercopithecidae family. It is endemic to China, where it is known to the locals as the Yunnan golden hair monkey and the black golden hair monkey. It is threatened by habitat loss. The black snub-nosed monkey is a large, stocky and well-furred primate belonging to the leaf-monkey Colobinae subfamily. Despite its morphological distinctiveness and noteworthy biology this is one of the lesser known primate species. In recent years, however, knowledge about the behavior and ecology of the black snub-nosed monkey has grown.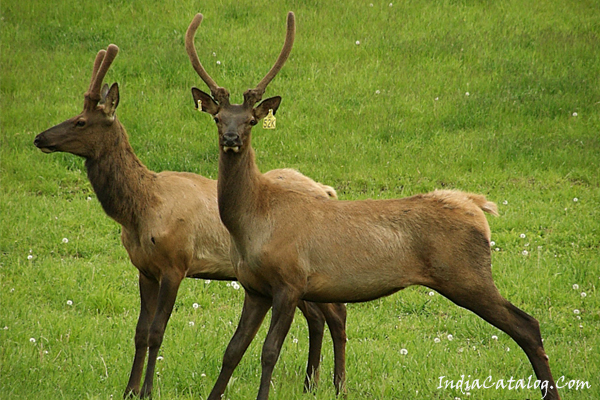 The red deer (Cervus elaphus) is one of the largest deer species. Depending on taxonomy, the red deer inhabits most of Europe, the Caucasus Mountains region, Asia Minor, parts of western Asia, and central Asia. Red deer have been introduced to other areas including Australia, New Zealand and Argentina. In many parts of the world the meat (venison) from red deer is used as a food source.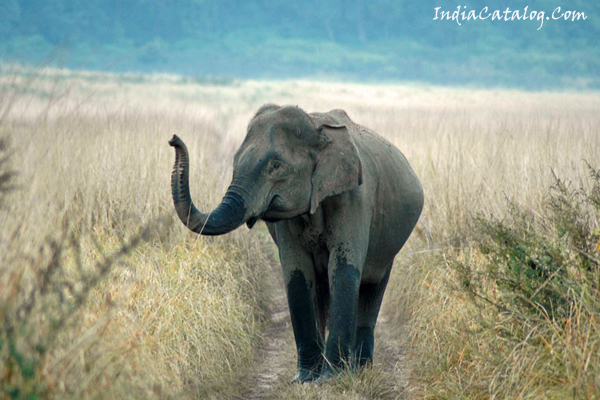 The Indian Elephant (Elephas maximus indicus) is one of three recognized subspecies of the Asian elephant, and native to mainland Asia. Since 1986, Elephas maximus has been listed as endangered by IUCN as the population has declined by at least 50% over the last three generations, estimated to be 60–75 years. The species is pre-eminently threatened by habitat loss, degradation and fragmentation.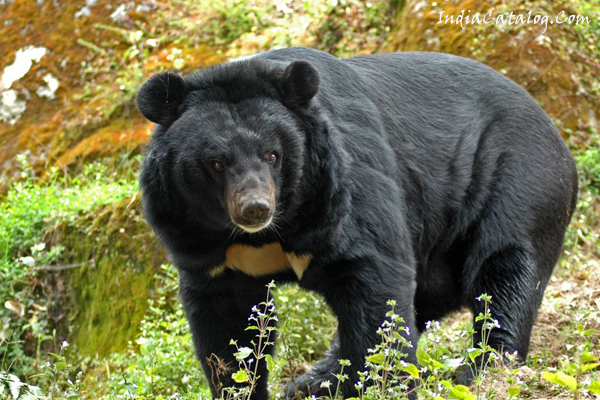 The Asian black bear (Ursus thibetanus), also known as the moon bear or white-chested bear is a medium-sized species of bear, largely adapted for arboreal life, which occurs through much of southern Asia, Korea, northeastern China, the Russian far east and Honshū and Shikoku islands of Japan. It is classed by the IUCN as a vulnerable species, mostly due to deforestation and active hunting for its body parts. The species is morphologically very similar to some prehistoric bears, and is thought by some scientists to be the ancestor of other extant bear species.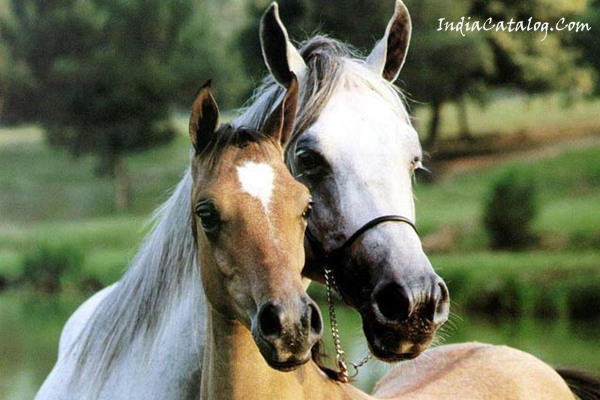 The horse (Equus ferus caballus) is one of two extant subspecies of Equus ferus, or the wild horse. It is a single-hooved (ungulate) mammal belonging to the taxonomic family Equidae. The horse has evolved over the past 45 to 55 million years from a small multi-toed creature into the large, single-toed animal of today. These feral populations are not true wild horses, as this term is used to describe horses that have never been domesticated, such as the endangered Przewalski's Horse, a separate subspecies, and the only remaining true wild horse.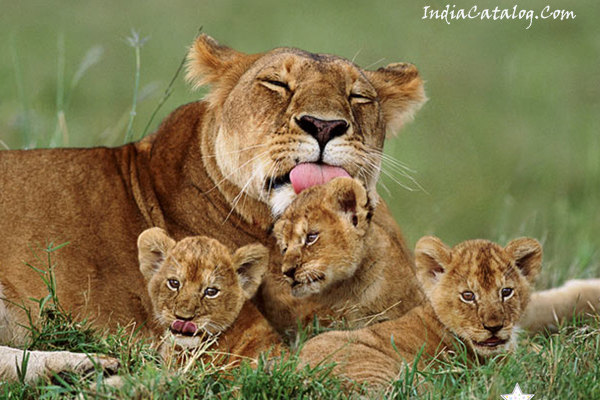 The lion (Panthera leo) is one of the four big cats in the genus Panthera, and a member of the family Felidae. With some males exceeding 250 kg (550 lb) in weight, it is the second-largest living cat after the tiger. Wild lions currently exist in Sub-Saharan Africa and in Asia with an endangered remnant population in Gir Forest National Park in India, having disappeared from North Africa and Southwest Asia in historic times.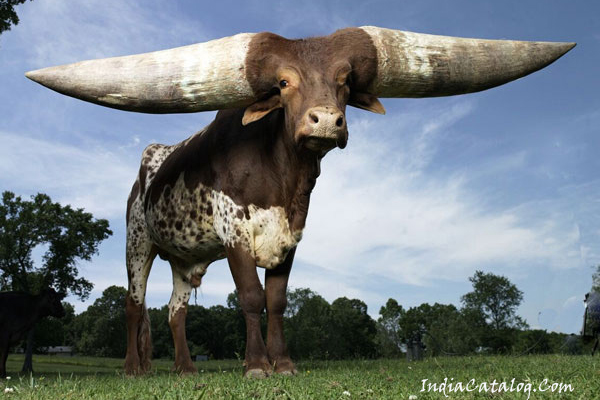 The Ankole-Watusi is a breed of cattle originally native to Africa. Its large, distinctive horns, that can reach up to 8 feet (2.4 m) from tip to tip, are used for defense. Ankole-Watusis weigh from 900 to 1,600 pounds (410 to 730 kg). Living in the savannas and open grasslands, their diet consists of grass and leaves. A Watusi steer named Lurch is in the Guinness World Records for the largest horn circumference.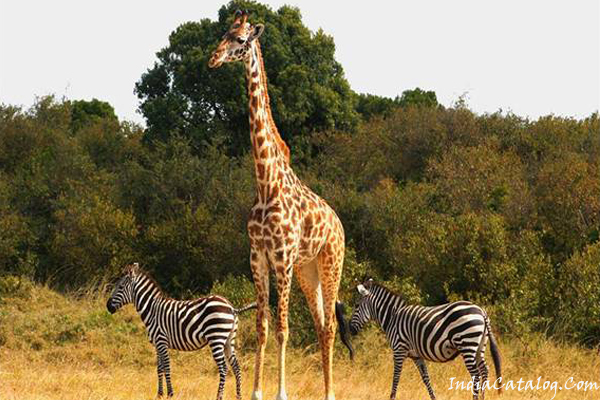 Zebras are several species of African equids (horse family) united by their distinctive black and white stripes. Their stripes come in different patterns unique to each individual. They are generally social animals that live in small harems to large herds. The giraffe (Giraffa camelopardalis) is an African even-toed ungulate mammal, the tallest of all extant land-living animal species, and the largest ruminant. Its scientific name, which is similar to its archaic English name of camelopard, refers to its camel-like face and irregular patches of color on a light background, which bear a vague resemblance to a leopard's spots.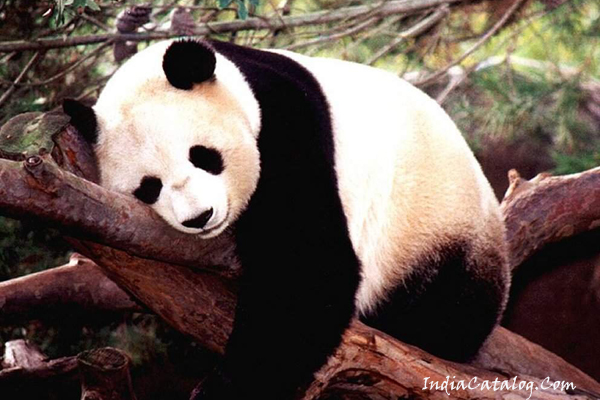 The giant panda, or panda (Ailuropoda melanoleuca, literally meaning "black and white cat-foot") is a bear native to central-western and south western China. It is easily recognized by its large, distinctive black patches around the eyes, over the ears, and across its round body. The giant panda has a black-and-white coat. The giant panda has a body shape typical of bears. It has black fur on its ears, eye patches, muzzle, legs, arms and shoulders.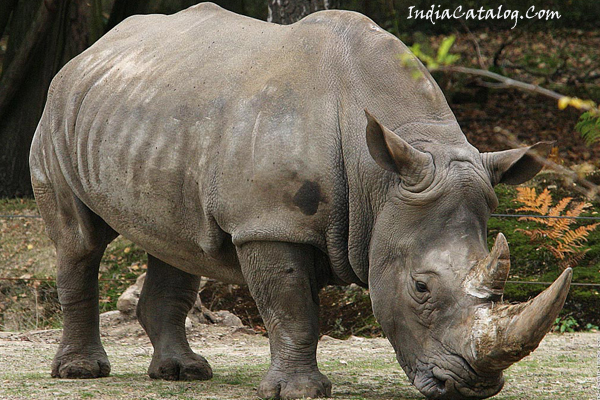 Rhinoceros also known as rhino, is a group of five extant species of odd-toed ungulates in the family Rhinocerotidae. Two of these species are native to Africa and three to southern Asia. The rhinoceros family is characterized by its large size (one of the largest remaining megafauna), with all of the species able to reach one tonne or more in weight; an herbivorous diet; a thick protective skin, 1.5–5 cm thick, formed from layers of collagen positioned in a lattice structure; relatively small brains for mammals this size (400–600 g); and a large horn.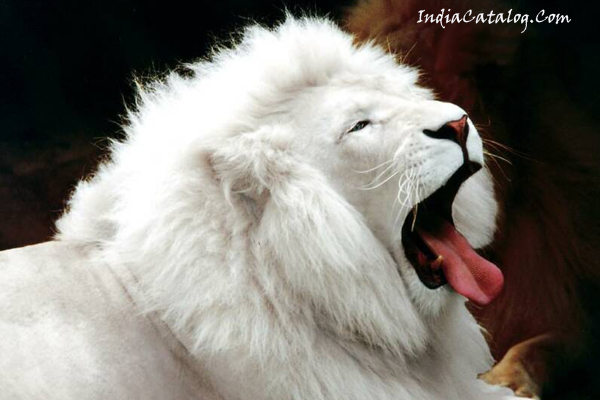 The white lion is occasionally found in wildlife reserves in South Africa and is a rare color mutation of the Kruger subspecies of lion (Panthera leo krugeri). It has been perpetuated by selective breeding in zoos around the world. White lions are not yet a separate subspecies and they have been said to be indigenous to the Timbavati region of South Africa for centuries, although the earliest recorded sighting in this region was 1938.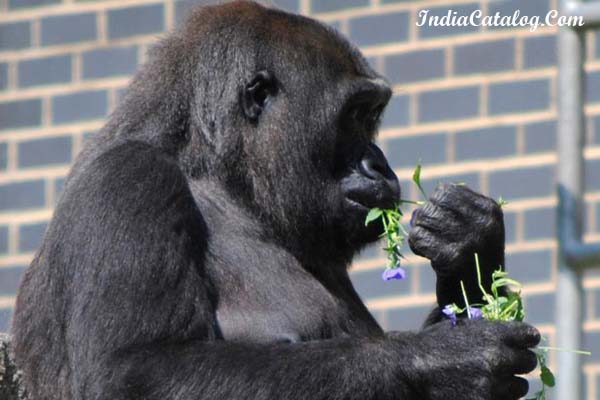 Gorillas are the largest extant species of primates. They are ground-dwelling, predominantly herbivorous apes that inhabit the forests of central Africa. Gorillas are divided into two species and either four or five subspecies. Gorillas' natural habitats cover tropical or subtropical forests in Africa. Although their range covers a small percentage of Africa, gorillas cover a wide range of elevations. The mountain gorilla inhabits the Albertine Rift montane cloud forests of the Virunga Volcanoes.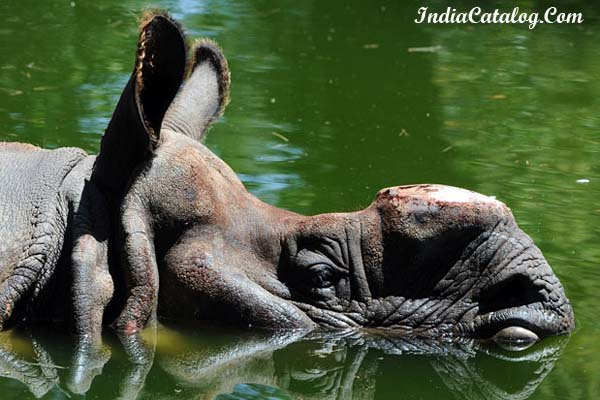 There are two subspecies of White Rhinos; as of 2005, South Africa has the most of the first subspecies, the Southern White Rhinoceros (Ceratotherium simum simum). The population of Southern White Rhinos is about 14,500, making them the most abundant subspecies of rhino in the world. The White Rhino has an immense body and large head, a short neck and broad chest. The record-sized White Rhinoceros was about 4,500 kg (10,000 lb). On its snout it has two horns.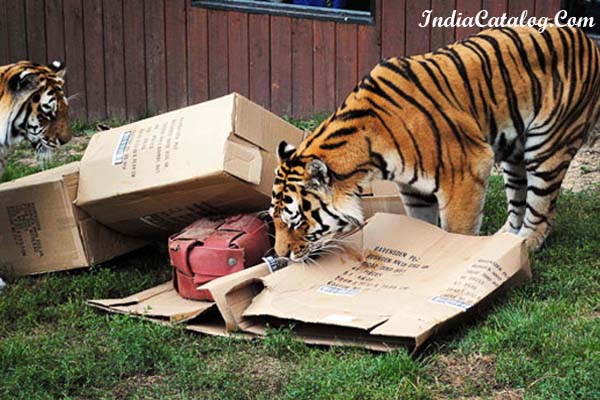 The tiger (Panthera tigris) is the largest cat species, reaching a total body length of up to 3.3 metres (11 ft) and weighing up to 306 kg (670 lb). Their most recognizable feature is a pattern of dark vertical stripes on reddish-orange fur with lighter underparts. They have exceptionally stout teeth, and their canines are the longest among living felids with a crown height of as much as 74.5 mm (2.93 in) or even 90 mm (3.5 in).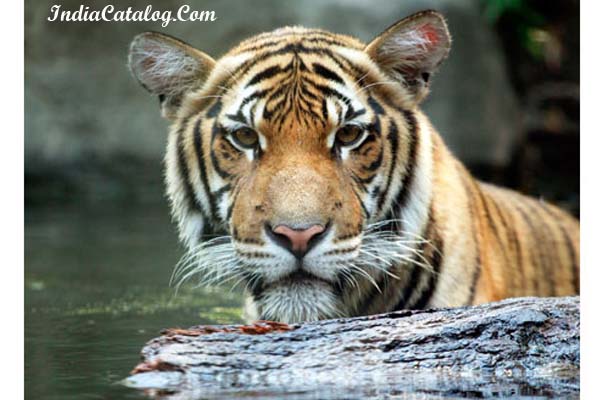 Tigers are among the most recognisable and popular of the world's charismatic megafauna. They have featured prominently in ancient mythology and folklore, and continue to be depicted in modern films and literature. Tigers appear on many flags, coats of arms, and as mascots for sporting teams. The Bengal tiger is the national animal of Bangladesh and India. Tigers are muscular, have powerful forequarters, and especially in males, a large head.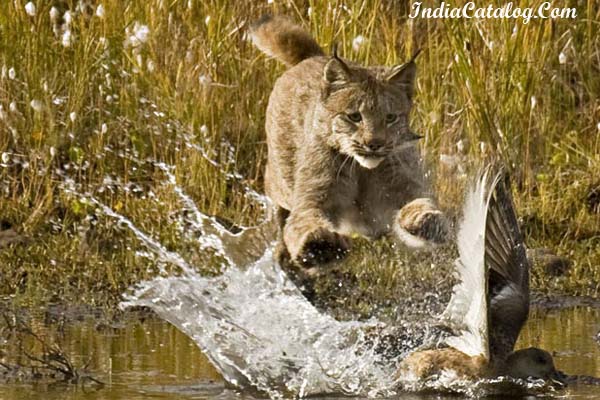 Lynx have short tails and characteristic tufts of black hair on the tip of their ears.They have a ruff under the neck, which has black bars (not very visible), resembling a bow tie. They have large padded paws for walking on snow, and long whiskers on the face. The large body colour varies from medium brown to gold-ish to beige-white; and occasionally, is marked with dark brown spots, especially on the limbs.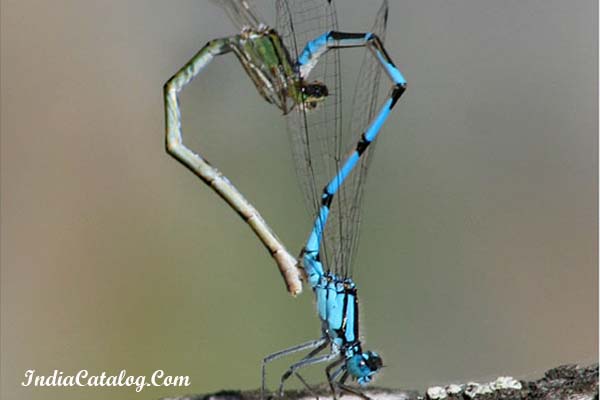 Damselflies are insects in the order Odonata. Damselflies are similar to dragonflies, but the adults can be distinguished by the fact that the wings of most damselflies are held along, and parallel to, the body when at rest. Furthermore, the hindwing of the damselfly is essentially similar to the forewing, while the hindwing of the dragonfly broadens near the base. Damselflies are also usually smaller than dragonflies and weaker fliers in comparison, and their eyes are separated.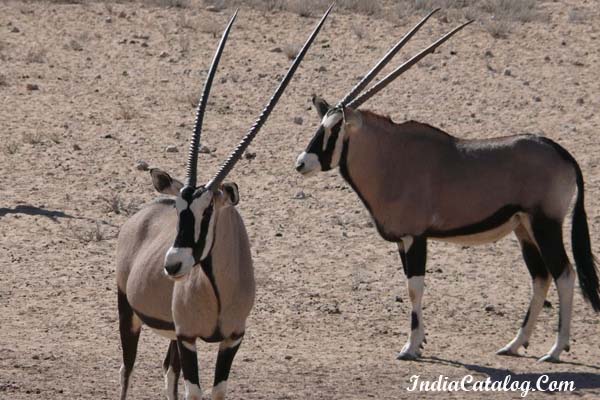 The gemsbok or gemsbuck (Oryx gazella) is a large antelope in the Oryx genus. It is native to the arid regions of southern Africa, but formerly some authorities included the East African Oryx as a subspecies. Gemsbok are light brownish-grey to tan in colour, with lighter patches to the bottom rear of the rump. Their tails are long and black in colour. A blackish stripe extends from the chin down the bottom edge of the neck through the join of the shoulder and leg along the lower flank of each side to the blackish section of the rear leg.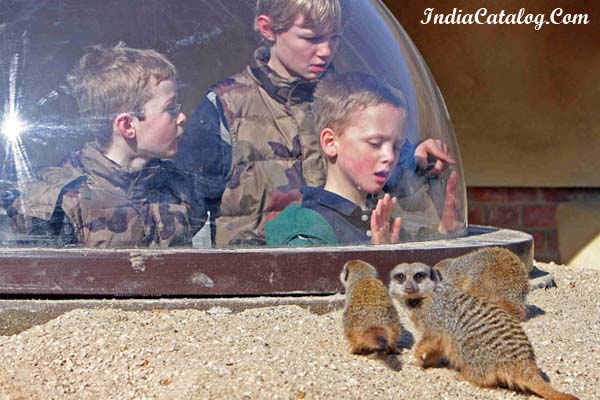 The meerkat or suricate, Suricata suricatta, is a small mammal belonging to the mongoose family. Meerkats live in all parts of the Kalahari Desert in Botswana, in much of the Namib Desert in Namibia and southwestern Angola, and in South Africa. A meerkat clan often contains about 20 meerkats, but some super-families have 50 or more members. They have no excess body fat stores, so foraging for food is a daily need.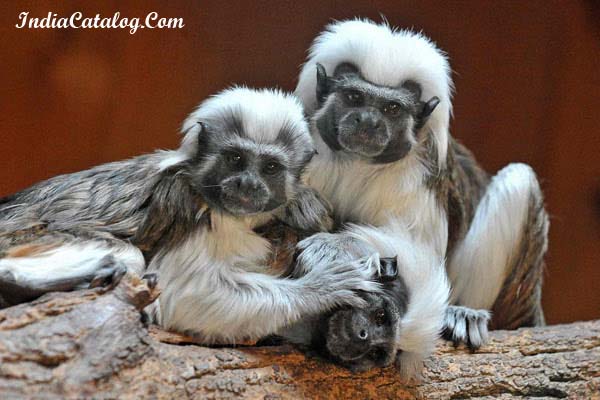 The cotton-top tamarin (Saguinus oedipus), also known as the Pinché tamarin, is a small New World monkey weighing less than 1 lb (0.5 kg). It is found in tropical forest edges and secondary forests where it is arboreal and diurnal. The cottontop tamarin vocalizes with birdlike whistles, soft chirping sounds, high-pitched trilling, and staccato calls. This may be a recognition signal, or could be used to communicate anger or curiosity.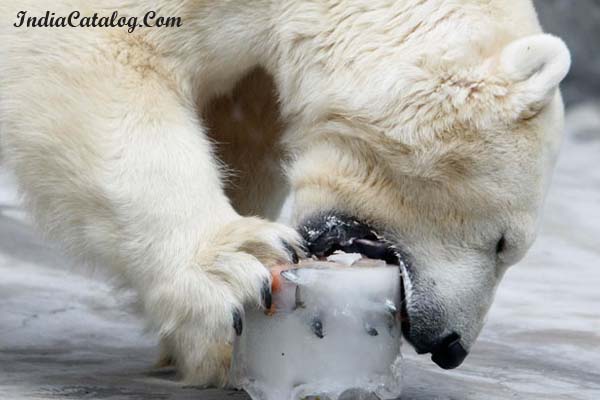 Empresas Polar is a Venezuelan corporation, that started as a brewery founded in 1941 by Lorenzo Alejandro Mendoza Fleury in Antímano, Caracas. It is the largest and best known brewery in Venezuela, but has since long diversified to an array of industries, mostly related to food processing and packaging, also covering markets abroad. Polar also bought the food manufacturer Mavesa, which produces mayonnaise, ketchup, margarine and a blue biodegradable soap (Las Llaves).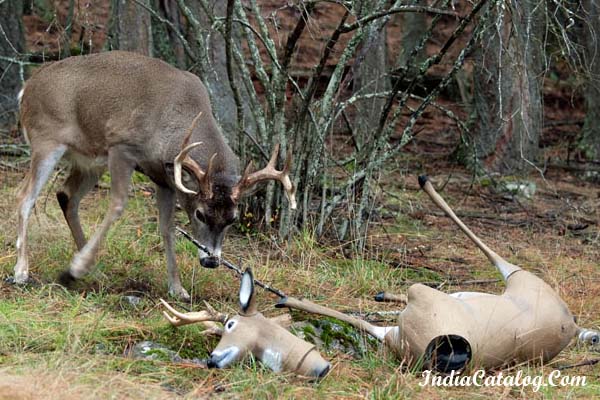 Deer are widely distributed, with indigenous representatives in all continents except Antarctica and Australia, though Africa has only one native species, the Red Deer, confined to the Atlas Mountains in the northwest of the continent. Deer such as the sika deer, Thorold's deer, Central Asian red deer, and elk have historically been farmed for their antlers by Han Chinese, Turkic peoples, Tungusic peoples, Mongolians, and Koreans.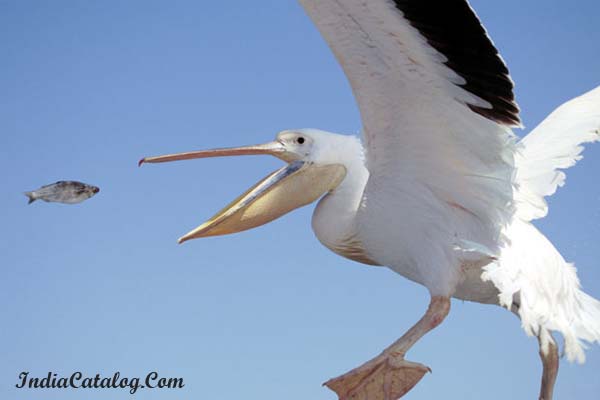 A pelican is a large water bird with a large throat pouch, belonging to the bird family Pelecanidae. Pelicans are large birds with large pouched bills. The smallest is the Brown Pelican. The Australian Pelican has the longest bill of any bird. Pelicans rub the backs of their heads on their preen glands to pick up their oily secretion, which they transfer to their plumage to waterproof it.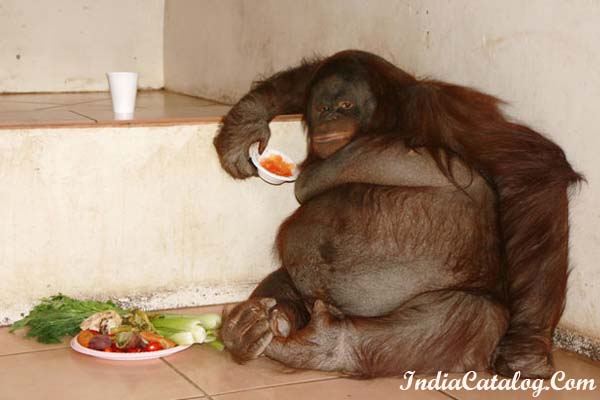 Orangutans are the only exclusively Asian genus of extant great ape. The largest living arboreal animals, they have proportionally longer arms than the other, more terrestrial, great apes. They are among the most intelligent primates and use a variety of sophisticated tools, also making sleeping nests each night from branches and foliage. Their hair is typically reddish-brown, instead of the brown or black hair typical of other great apes.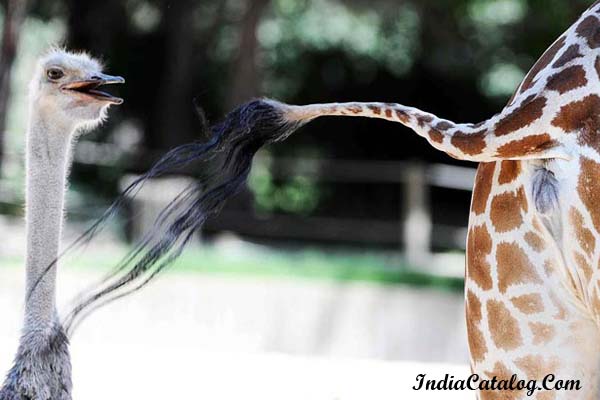 The Ostrich is one or two species of large flightless birds native to Africa, the only living member(s) of the genus Struthio. Some analyses indicate that the Somali Ostrich may be better considered a full species apart from the Common Ostrich, but most taxonomists consider it to be a subspecies. The diet of Ostriches mainly consists of plant matter, though it also eats invertebrates. It lives in nomadic groups which contain between five and fifty birds.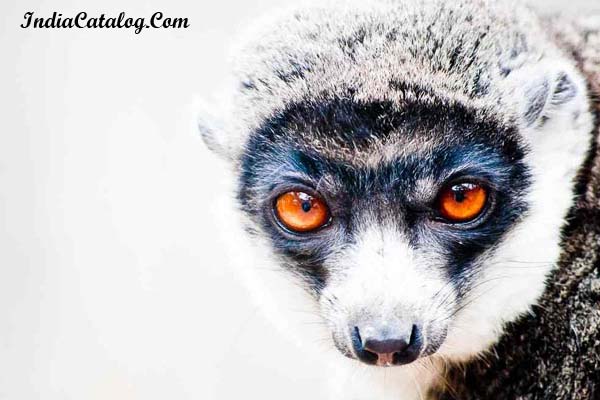 Lemurs are a clade of strepsirrhine primates endemic to the island of Madagascar. They are named after the lemures (ghosts or spirits) of Roman mythology due to the ghostly vocalizations, reflective eyes, and the nocturnal habits of some species. Lemur research focused on taxonomy and specimen collection during the 18th and 19th centuries.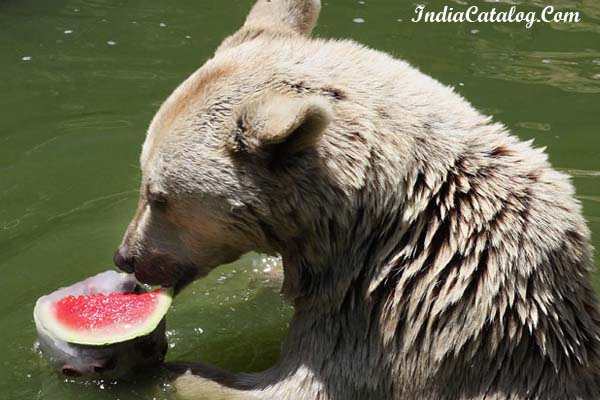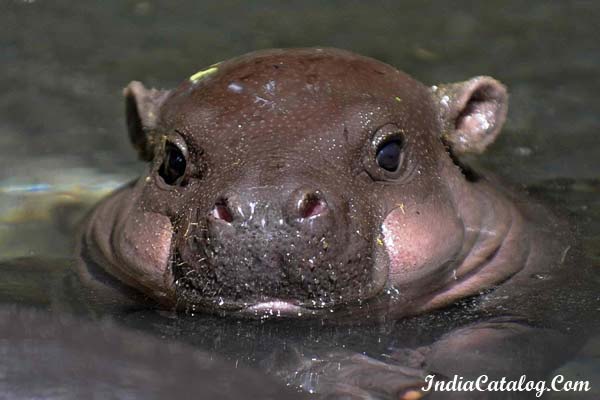 The hippopotamus (Hippopotamus amphibius), or hippo, from the ancient Greek for "river horse" is a large, mostly herbivorous mammal in sub-Saharan Africa, and one of only two extant species in the family Hippopotamidae. After the elephant and rhinoceros, the hippopotamus is the third largest land mammal and the heaviest extant artiodactyl. The hippopotamus is semi-aquatic, inhabiting rivers, lakes and mangrove swamps where territorial bulls preside over a stretch of river and groups of 5 to 30 females and young.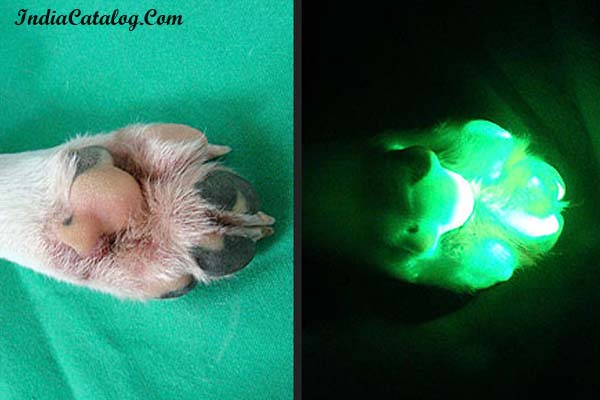 The domestic dog (Canis lupus familiaris and Canis lupus dingo) is a domesticated form of the gray wolf, a member of the Canidae family of the order Carnivora. The term is used for both feral and pet varieties. The dog may have been the first animal to be domesticated, and has been the most widely kept working, hunting, and companion animal in human history. Dogs perform many roles for people, such as hunting, herding, pulling loads, protection, assisting police and military, companionship, and, more recently, aiding handicapped individuals.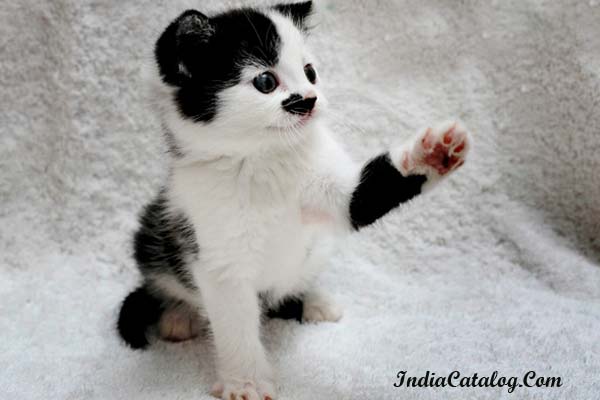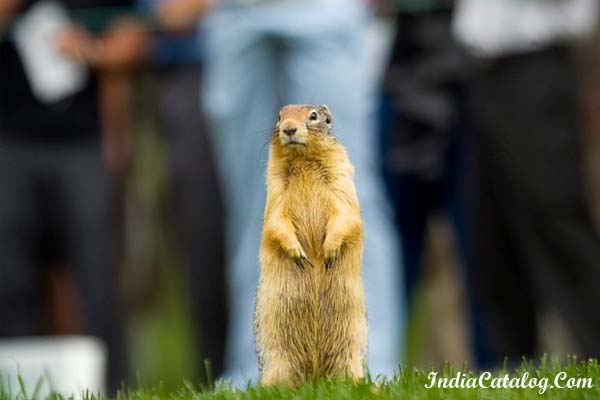 Squirrels belong to a large family of small or medium-sized rodents called the Sciuridae. The family includes tree squirrels, ground squirrels, chipmunks, marmots (including woodchucks), flying squirrels, and prairie dogs. Squirrels are indigenous to the Americas, Eurasia, and Africa and have been introduced to Australia. Squirrels are generally small animals, ranging in size from the African pygmy squirrel, at 7–10 cm (2.8–3.9 in) in length, and just 10 g (0.35 oz) in weight.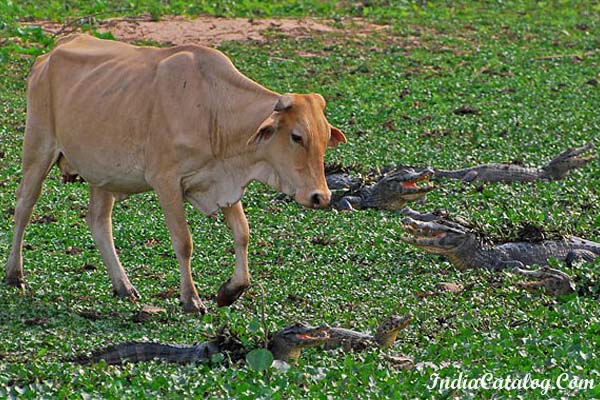 The Crocodiles was a New Zealand pop band formed in 1979 with lead singer Jenny Morris, who went on to commercial success as a solo artist in Australia; and later included drummer Barton Price who subsequently joined Sardine v and then Models. The Crocodiles evolved from The Spats, under the mentorship of US producer Kim Fowley, and were founded in 1979 in Auckland with Backhouse, Dasent, Flaws, Lawrence and Mark Hornibrook on bass guitar and songwriter Arthur Baysting.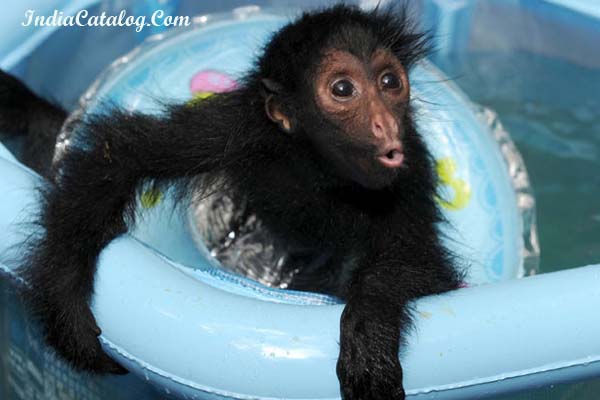 The Monkey" is a short story by Stephen King, first published in Gallery magazine in 1980. It was significantly revised and published in King's collection Skeleton Crew in 1985. The monkey is found in a family's attic in an old toy chest by two young brothers, unknowing that their father had been tormented by the monkey years ago, when it worked its lethal enchantment on his family and friends. The dad takes the monkey and throws it in the lake in his backyard.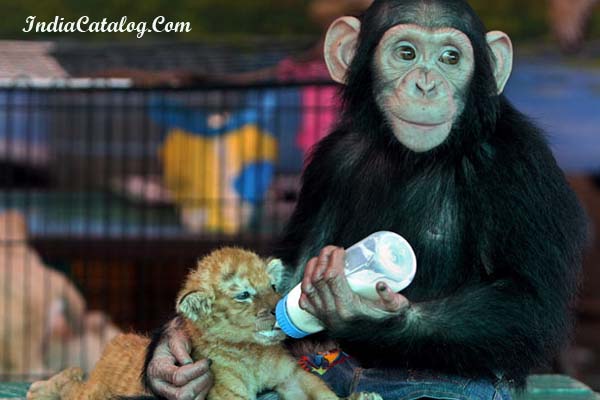 The Monkey feeding baby Tiger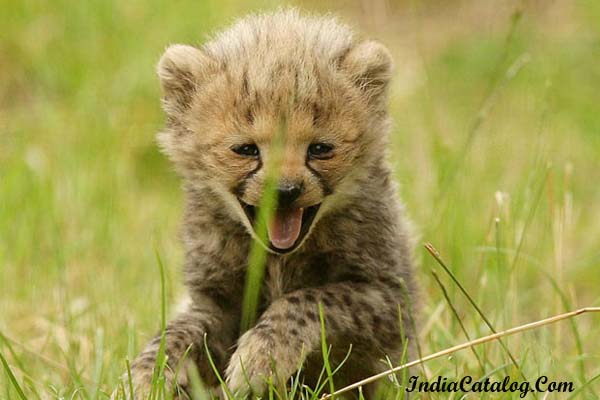 The cheetah (Acinonyx jubatus) is a large-sized feline (family Felidae) inhabiting most of Africa and parts of the Middle East. The cheetah is the only extant member of the genus Acinonyx, most notable for modifications in the species' paws. As such, it is the only felid with non-retractable claws and pads that, by their scope, disallow gripping. The cheetah's chest is deep and its waist is narrow. The coarse, short fur of the cheetah is tan with round black spots measuring from 2 to 3 cm across, affording it some camouflage while hunting.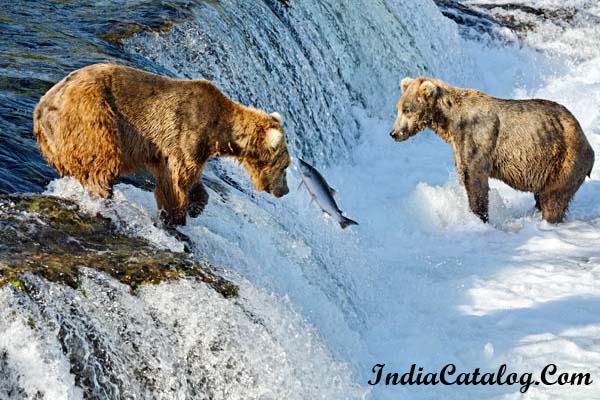 The Bears is an American power pop band formed in 1985 in Cincinnati, Ohio. It features the distinctive avant-garde guitar playing of Adrian Belew, the band's most prominent member. n addition to guitarist, vocalist and producer Belew, the Bears consists of guitarist/vocalist Rob Fetters, drummer/vocalist Chris Arduser, and bassist Bob Nyswonger.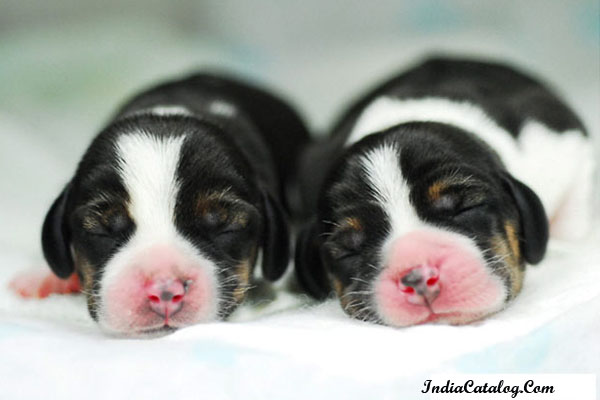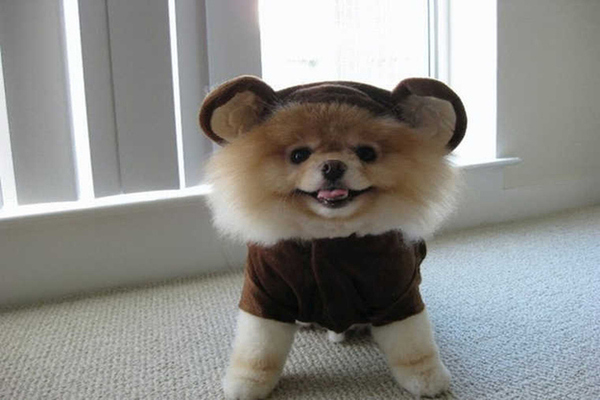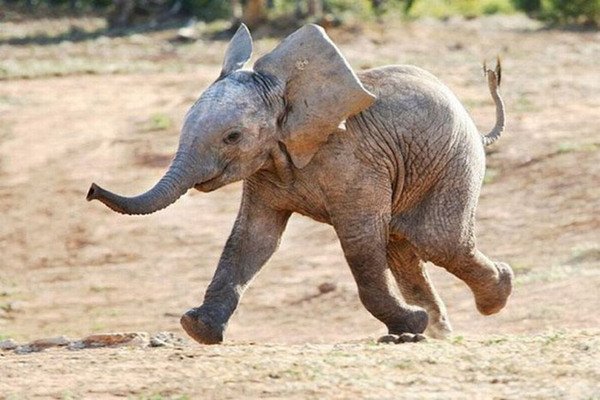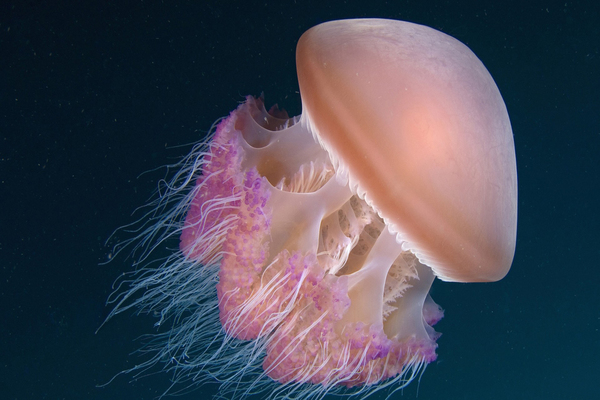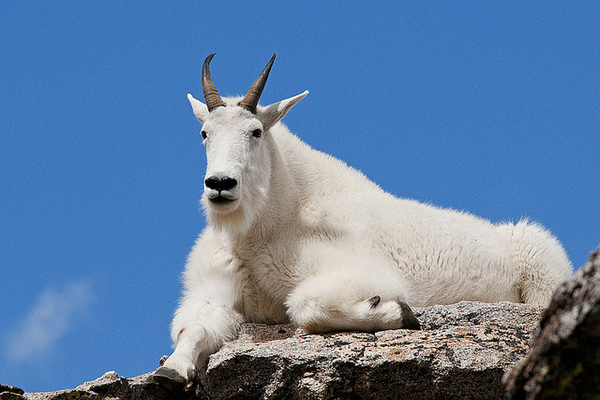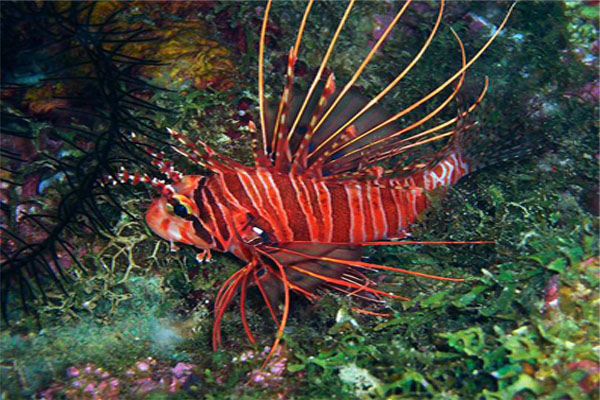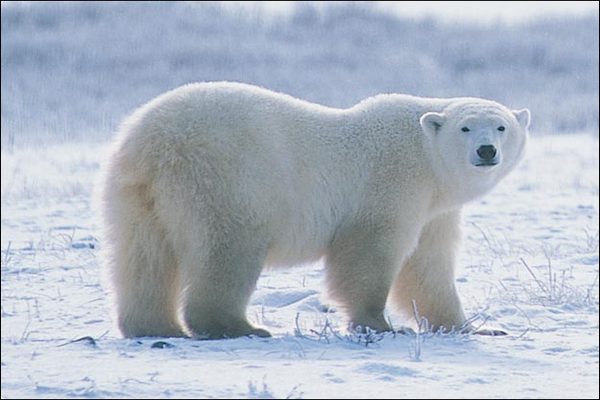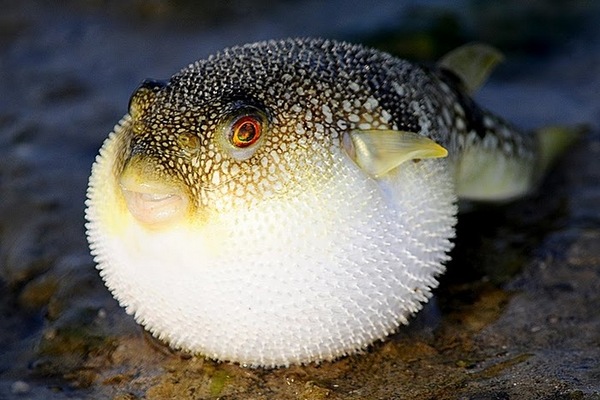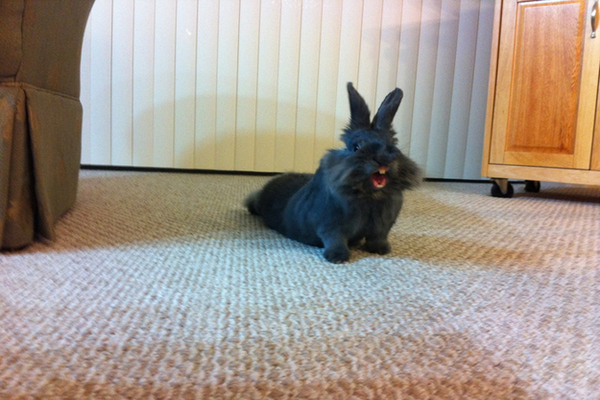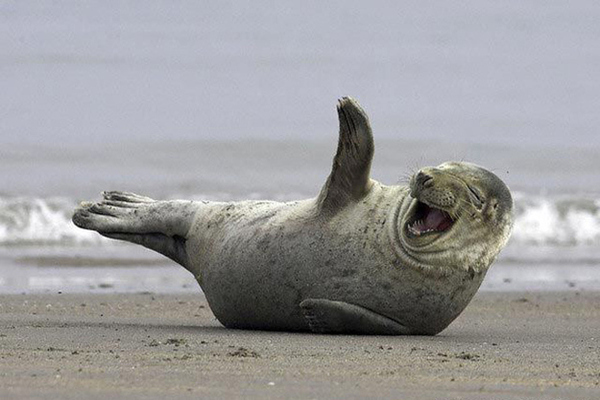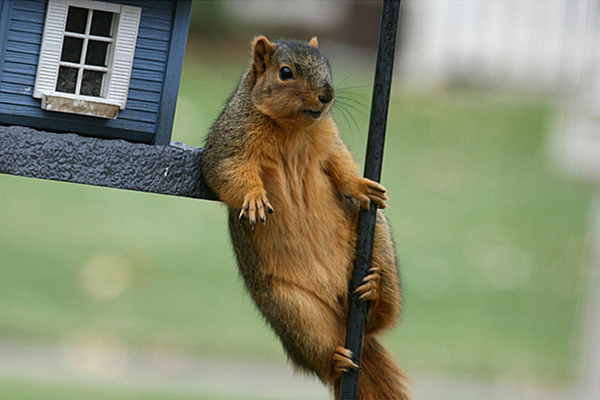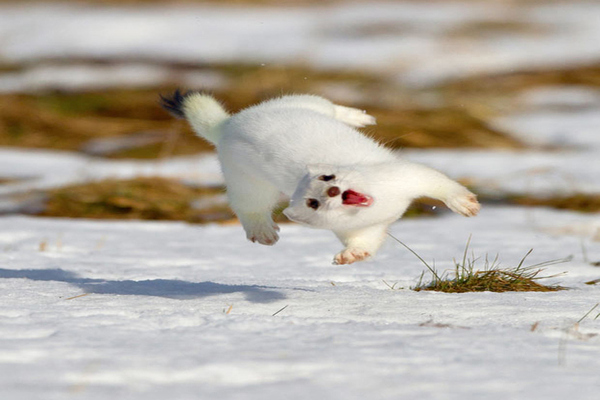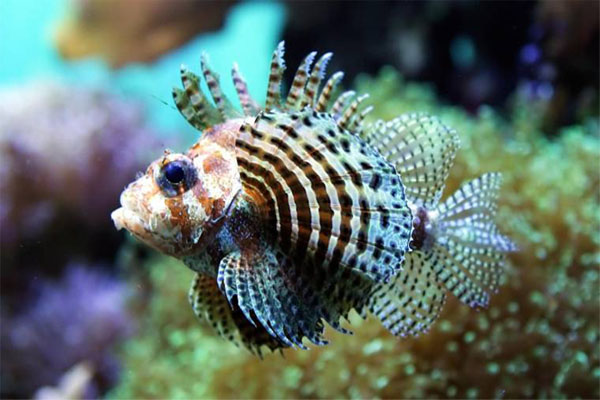 Previous
Next