Ducati 1199 Panigale Image Gallery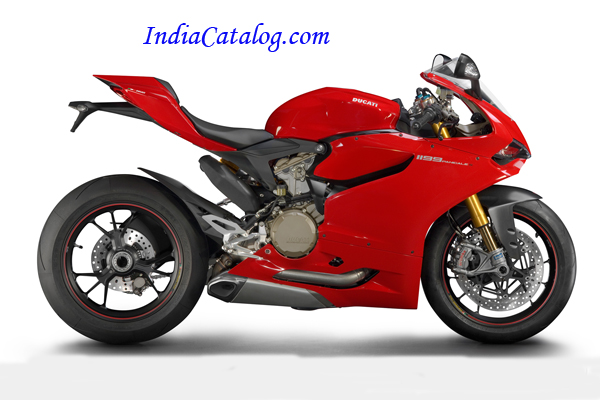 The 1199 Panigale sets the most extreme benchmark ever and its arrival represents one of the most historic moments in Ducati's incredible Superbike history.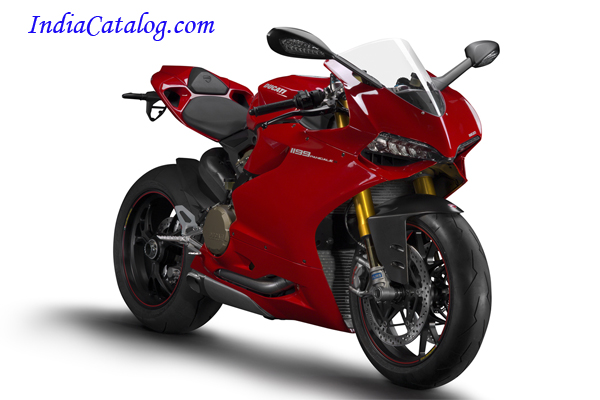 Every last detail of the 1199 Panigale pays tribute to our rich heritage of racing: each component is not only functionally efficient, but beautifully engineered into pieces of automotive art.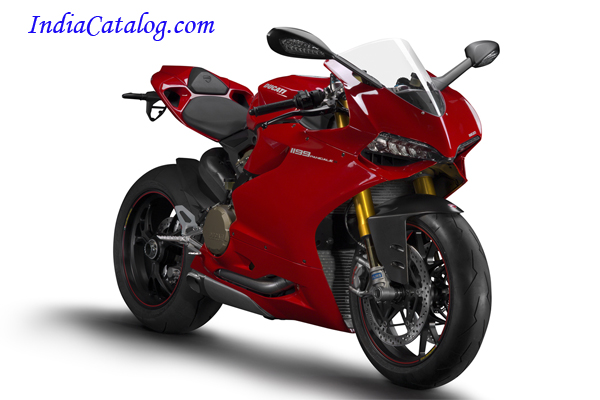 The fairings sweep back towards the rear of the bike, emphasizing the pulled-in effect, so much that the fairing surface had to be cut to house the engine covers and exhaust pipe.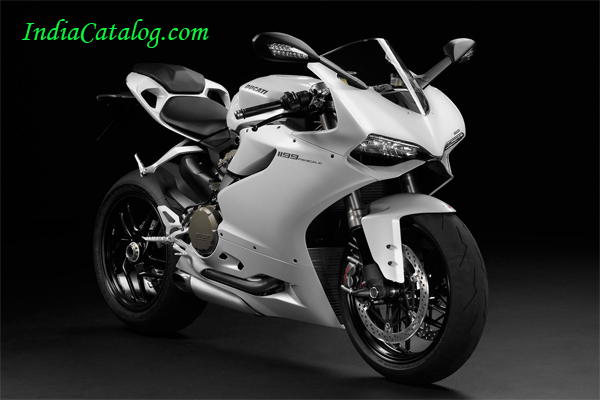 Another highly distinctive feature of this bike is the rear light mounted in the streamlined and pointed tail. Everything about this bike communicates power, elegance and agility.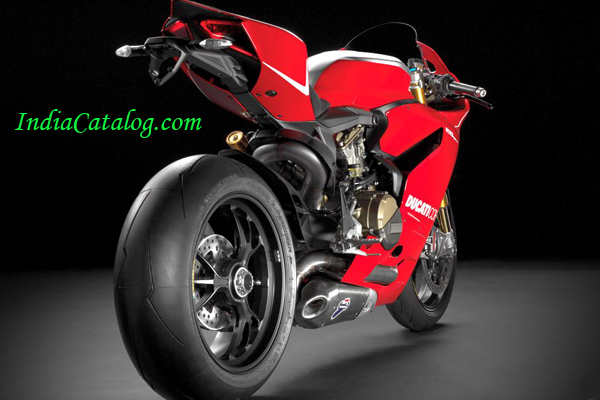 Monocoque technology was the fundamental starting point for achieving the twin objectives of reduced weight and increased power.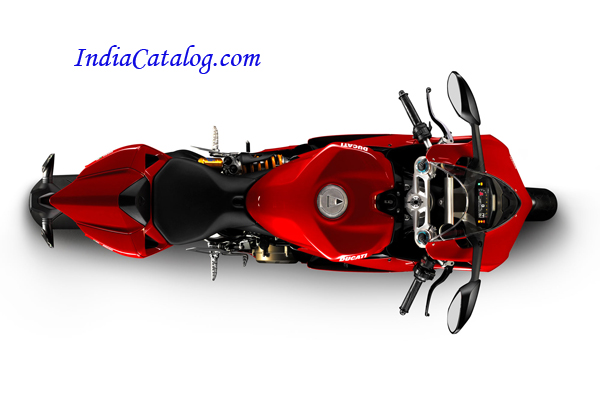 By integrating the activities of the individual components there was a reduction in the overall number of components and their weight.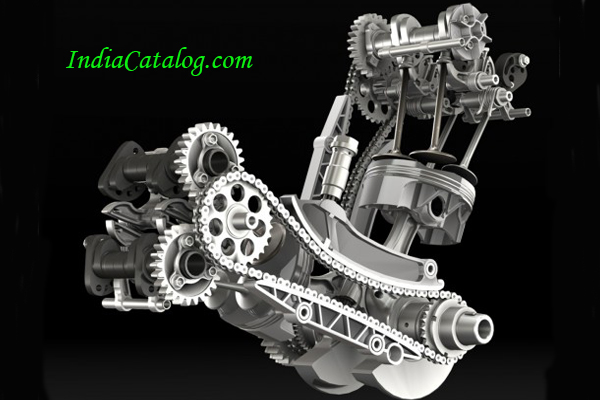 The end result is a reduction in bike weight of 10 kg compared to the 1198. The 1199 Panigale has achieved an incredible benchmark for the sector: dry weight of only 164 kg.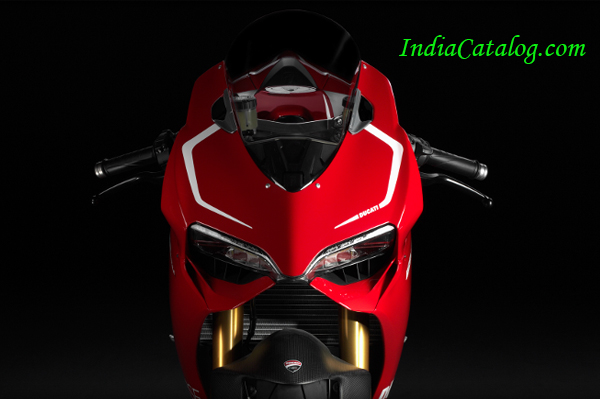 The weight distribution of the 1199 Panigale without rider is 52% at the front and 48% at the rear (vs 1198's 50/50) which becomes an optimal 50/50 with the rider getting on, ensuring maximum stability and agility of the bike.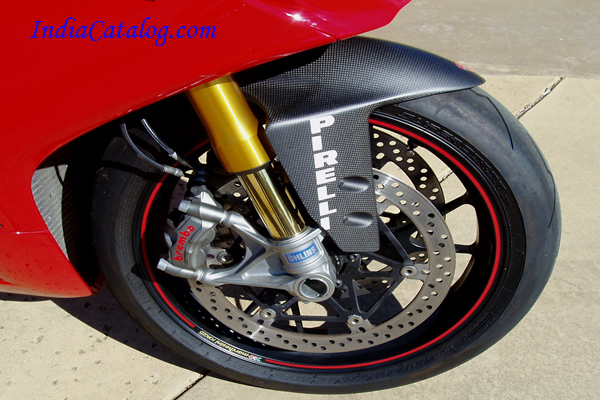 The 1199 Panigale S and Tricolore are fully equipped with front and rear Ducati Electronic Suspension (DES) system by Öhlins. Both the 43mm Öhlins NIX30 forks and the Öhlins TTX36 rear unit are electronically adjustable in compression and rebound, while spring pre-load is manual.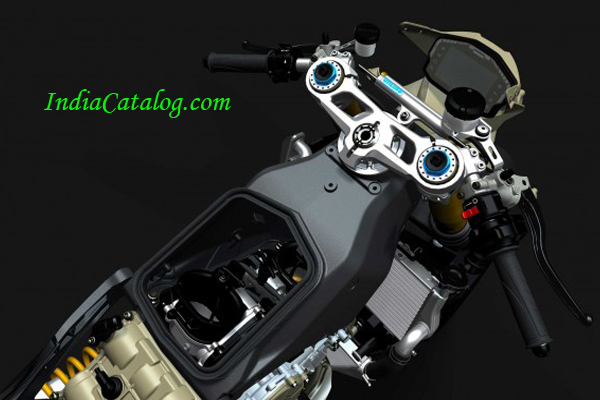 The 1199 Panigale is equipped with Brembo's Monobloc M50 callipers, so called to celebrate the 50˚ anniversary of the Italian company, Brembo.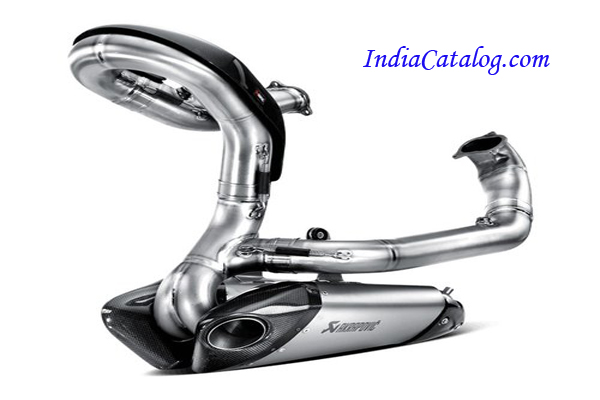 The 1199 Panigale S and 1199 Panigale S Tricolore are equipped with stylishly designed, triple 3-spoke, forged and machined wheels by Marchesini.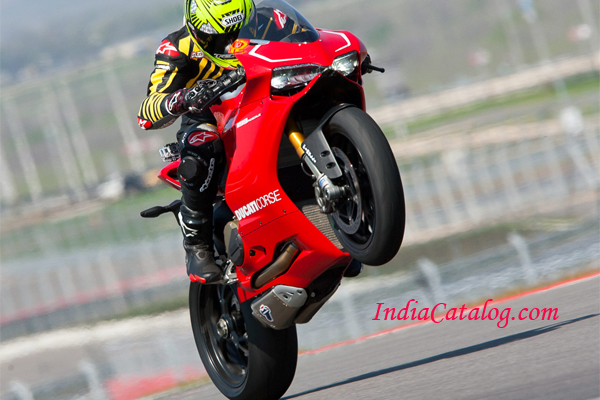 The 1199 Panigale instrumentation takes Thin Film Transistor (TFT) screen to the next step with a stunning race-derived unit that embraces the very latest information display technology.
Previous
Next