Split ahead? JD(U) says hasn't demanded Tejashwi's resignation, but urges him to come clean
Posted on 15th July 2017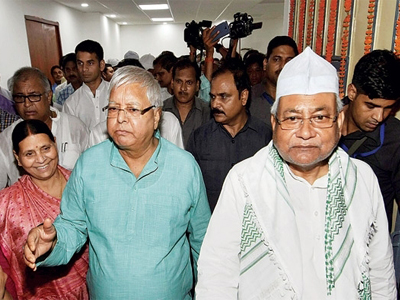 Is Janata Dal (United) and Rashtriya Janata Dal (RJD) alliance heading towards split in Bihar over the corruption charges against Bihar Deputy Chief Minister Tejashwi Yadav?

Even though Bihar Chief Minister Nitish Kumar has not demanded resignation of Tejashwi Yadav, it has ramped up pressure on alliance partner RJD asking it to come clean on the allegations against the Deputy chief Minister.

Tejashwi, son of RJD supremo Lalu Prasad, has been named by the CBI as an accused in its probe into the land-for-hotels scam case.

"Nitish Kumar is a person of high moral values. Whatever he has had to say has been said during the Vidhan Mandal meeting earlier. Nitishji did not demand resignation. said JD (U) leader KC Tyagi told ANI.

However, Tyagi said that to continue to uphold the principles of the party, it is necessary that the concerned minister come out clean.

In response to Lalu's earlier remark of an FIR being insufficient to resign, Tyagi said an FIR is lodged only on the basis of thorough preliminary investigation.

Meanwhile, Lalu Yadav has rubbished reports that Congress President Sonia Gandhi had called him up to mediate with Nitish over the Tejashwi issue.

"There has been no conversation between Sonia Gandhi and me on this issue. I totally reject this," he said.

The RJD chief had also said that the grand alliance in Bihar is an unbreakable bond.

Meanwhile, the Bharatiya Janata Party (BJP) demanded that Bihar Chief Minister Nitish Kumar must resign so that the fresh elections are conducted in the state.

BJP leader Rameshwar Chaurasia said that Nitish should resign as he is not working as per the spirit of the mandate that he got from people of Bihar.

Union minister and LJP leader Ram Vilas Paswan said the Bihar chief minister should take a decision on his association with the RJD 'at the earliest' as Lalu Prasad could break the JD(U) to form a government of his own.

The JD(U) has 71 MLAs and the other alliance partner Congress 27 while the BJP, which is the main opposition in the House, has 53 MLAs.
&nbsp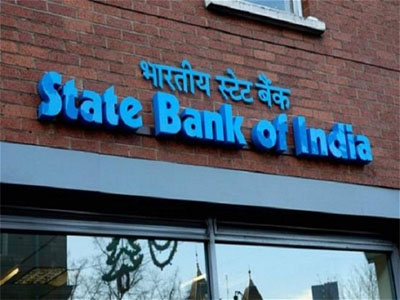 Finance minister Arun Jaitley on Friday introduced a bill in the Lok Sabha to repeal certain Acts, a move that was legally necessary in the wake of the merger of State Bank of India (SBI) with its subsidiary banks from April 1 this year. The finance minister introduced the State Banks (Repeal and Amendment) Bill, 2017 to repeal the State Bank of India (Subsidiary Banks) Act, 1959 and the State Bank of Hyderabad Act, 1956. In February, the Cabinet had also approved the merger of five associate banks with SBI, paving the way for the first such wide-scale consolidation exercise to create a banking behemoth.
---
&nbsp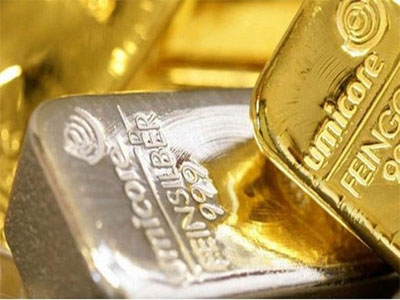 Silver surged by Rs 600 to Rs 39,350 per kg at the bullion market today, largely in sync with a firm trend overseas and increased offtake by industrial units. Gold, however, held steady at Rs 29,150 per ten gram in scattered deals. Traders attributed the spike in silver prices to positive global cues and pick-up in demand from industrial units at the domestic spot market. Globally, the white metal rose by 1.20 per cent to USD 16.50 an ounce and gold by 0.84 per cent to USD 1,254.50 an ounce in New York in yesterday's trade.
---
&nbsp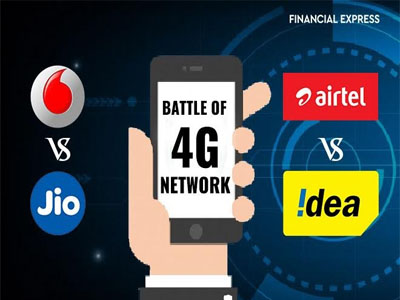 The Telecom Regulatory Authority of India (Trai) on Friday said that operators have reached a consensus on continuing with the current forbearance regime of fixing mobile tariffs and decided not to pursue their earlier demand of having a minimum floor price for voice and data. Speaking to reporters after a meeting with the operators, Trai chairman RS Sharma said, "There were detailed discussions for about two hours and the consensus at the end of the meeting was that for the time being, as of now, we do not see the need to pursue the idea of fixing a floor price".
---
&nbsp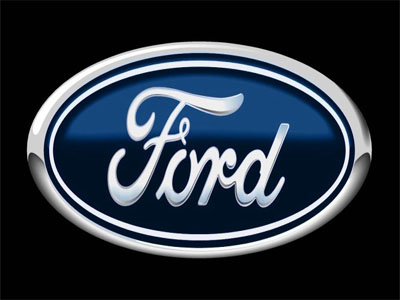 Ford Motor Co will petition to avoid a U.S. recall of about 2.5 million vehicles with Takata air-bag inflators that the Japanese auto supplier declared defective last week, U.S. regulators and the automaker said on Friday. Separately, the National Highway Traffic Safety Administration said Nissan Motor Co agreed to recall 515,394 2007-2011 Versa cars after Takata declared 2.7 million vehicles to have potentially defective inflators. Ford spokesman John Cangany said the automaker will file a petition requesting "to continue testing and analyzing our inflators."
---
&nbsp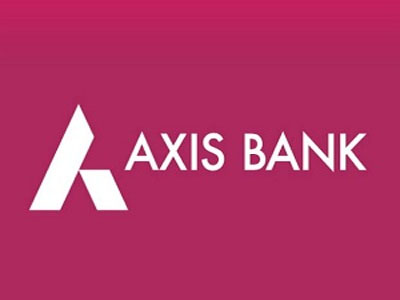 BENGALURU: Axis Bank is set to incorporate solutions around lending, operational efficiency and tax-planning, which are developed by startups from the first cohort of its accelerator programme.
The bank, which ran its first accelerator programme with six startups, has selected three - Pally, FintechLabs and Gieom -to use their solutions for its specific-use cases.
---
Be the first person to write a business review for Split ahead? JD(U) says hasn't demanded Tejashwi's resignation, but urges him to come clean