US govt, Wells Fargo to fund $150 million YES Bank corpus for MSMEs
Posted on 14th July 2017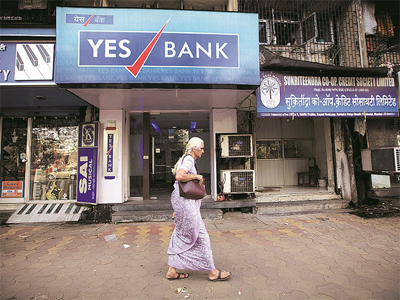 India's largest Private Sector Bank (PSB) YES Bank on Friday announced its tie-up with Overseas Private Investment Corporation (OPIC), the US Government's Development Finance Institution, and Wells Fargo on an agreement to increase lending to small and medium enterprises (SMEs) in India.

Under the agreement, OPIC will provide $75 million in financing and up to $75 million in syndicated financing jointly arranged by Wells Fargo Bank and OPIC to YES Bank.

Specifically, $50 million of the financing will be used to expand support to women-owned businesses, while another $50 million will be used for financing SME businesses in low-income states.

Dev Jagadesan, OPIC's Acting President and Chief Executive Officer (CEO), signed the financing agreement alongside Arun Agrawal, Group President - International Banking, YES Bank, showcasing both the organisations' dedication towards ensuring access to funding for women-owned businesses and SMEs in India.

This is the third transaction between OPIC and YES Bank and comes close on the heels of last year's $265 million OPIC facility, which YES Bank will use to extend SME financing in India.

YES Bank has also partnered with International Finance Corporation and Women Entrepreneurs Opportunity Facility by drawing a $50 million loan in March 2016 for mobilizing capital for women entrepreneurs.

"This agreement with OPIC further strengthens YES Bank's ability to fund and support the unique needs of SMEs and the entrepreneurial ecosystem; thereby boosting the developmental agenda in low-income states of India. It underscores the potential of YES Bank's business and financial model. This facility will support financing to women entrepreneurs in India for driving future economic growth and job creation," said MD and CEO YES Bank, Rana Kapoor.

"OPIC, YES Bank, and Wells Fargo have a strong history of partnering to support lending to small businesses and I look forward to continuing this partnership to foster economic growth in India by alleviating the financial challenges SMEs commonly face," said OPIC's Acting President and CEO, Dev Jagadesan.

SMEs contribute about 45 percent of industrial output and employ 42 million people in India. An estimated three million women-owned businesses in India employ over eight million people. However, only about a quarter of them are able to get the finance they need to grow and create jobs.

However, the World Bank estimates that viable and addressable demand for SME lending in India debt surpasses supply by $48 billion, a shortfall that holds back the transformative effect a thriving entrepreneur class can have on a developing economy.

This gap is particularly pronounced in India's low-income states and women-owned businesses, where approximately two-thirds of the SME debt gap resides.
&nbsp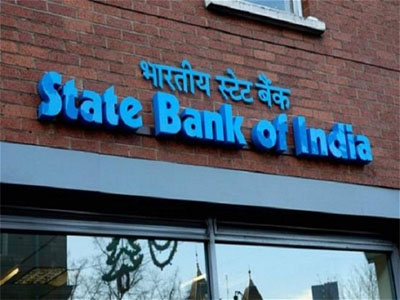 Finance minister Arun Jaitley on Friday introduced a bill in the Lok Sabha to repeal certain Acts, a move that was legally necessary in the wake of the merger of State Bank of India (SBI) with its subsidiary banks from April 1 this year. The finance minister introduced the State Banks (Repeal and Amendment) Bill, 2017 to repeal the State Bank of India (Subsidiary Banks) Act, 1959 and the State Bank of Hyderabad Act, 1956. In February, the Cabinet had also approved the merger of five associate banks with SBI, paving the way for the first such wide-scale consolidation exercise to create a banking behemoth.
---
&nbsp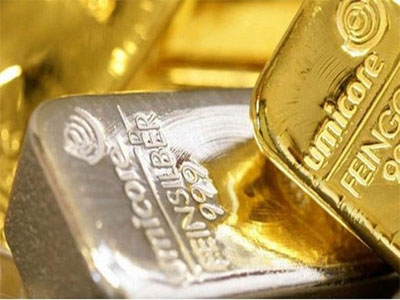 Silver surged by Rs 600 to Rs 39,350 per kg at the bullion market today, largely in sync with a firm trend overseas and increased offtake by industrial units. Gold, however, held steady at Rs 29,150 per ten gram in scattered deals. Traders attributed the spike in silver prices to positive global cues and pick-up in demand from industrial units at the domestic spot market. Globally, the white metal rose by 1.20 per cent to USD 16.50 an ounce and gold by 0.84 per cent to USD 1,254.50 an ounce in New York in yesterday's trade.
---
&nbsp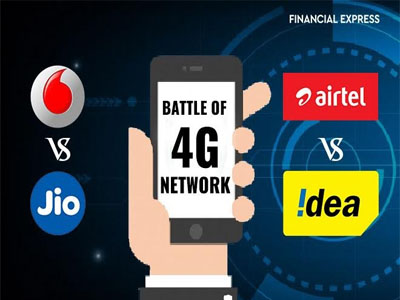 The Telecom Regulatory Authority of India (Trai) on Friday said that operators have reached a consensus on continuing with the current forbearance regime of fixing mobile tariffs and decided not to pursue their earlier demand of having a minimum floor price for voice and data. Speaking to reporters after a meeting with the operators, Trai chairman RS Sharma said, "There were detailed discussions for about two hours and the consensus at the end of the meeting was that for the time being, as of now, we do not see the need to pursue the idea of fixing a floor price".
---
&nbsp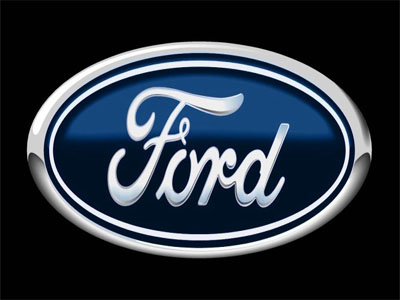 Ford Motor Co will petition to avoid a U.S. recall of about 2.5 million vehicles with Takata air-bag inflators that the Japanese auto supplier declared defective last week, U.S. regulators and the automaker said on Friday. Separately, the National Highway Traffic Safety Administration said Nissan Motor Co agreed to recall 515,394 2007-2011 Versa cars after Takata declared 2.7 million vehicles to have potentially defective inflators. Ford spokesman John Cangany said the automaker will file a petition requesting "to continue testing and analyzing our inflators."
---
&nbsp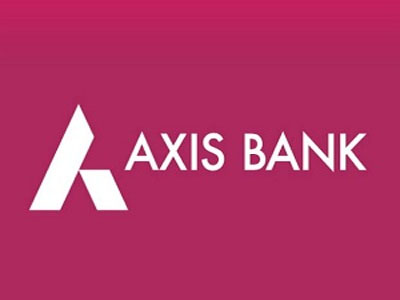 BENGALURU: Axis Bank is set to incorporate solutions around lending, operational efficiency and tax-planning, which are developed by startups from the first cohort of its accelerator programme.
The bank, which ran its first accelerator programme with six startups, has selected three - Pally, FintechLabs and Gieom -to use their solutions for its specific-use cases.
---
Be the first person to write a business review for US govt, Wells Fargo to fund $150 million YES Bank corpus for MSMEs