NTPC floats Rs 2,000-crore masala bond issue on LSE
Posted on 13th May 2017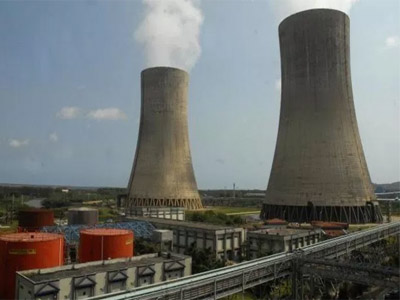 LONDON: Curries have always found favour in the UK. It seems that preference is now ex tending to all things `masala' or more precisely, masala bonds.

The London Stock Exchange (LSE) saw listing of these bonds worth Rs 7,000 crore in two days. If it was surface transport minister Nitin Gadkari launching Rs 5,000 crore worth of NHAI bonds on Thursday, it was power, coal and renewable energy minister Piyush Goyal's turn on Friday to kick off trading of papers worth Rs 2,000 crore from India's biggest generation utility, NTPC.

Masala bonds are rupee-denominated papers issued by Indian corporates in overseas markets to raise funds. Unlike foreign currency-denominated bonds, where the borrower takes the currency risk, investors bear the risk in case of masala bonds. The bond floats from NTPC and NHAI have raised the total offering by Indian corporates in the UK market to $6 billion, LSE chief executive Nikhil Rathi told TOI.

Goyal told investors at a Ficci round-table before launching the NTPC bond issue, "India is moving out of the old ways and moving into transparency, equal opportunity for all... Our effort is to create an environment where it makes it easier for everyone to work and do business".

He added, "We are making sure that India doesn't settle for second-best and leapfrogs with best technology available in the world. So, when you look at India, look at the scale... in the long run rupee will be a currency with most stable exchange rate. We are on growth path and we want you to be our partner in that growth."
Sebi may tighten AIF regulations to better monitor the source of funding
Posted on 22nd February 2018
The Securities and Exchange Board of India (Sebi) plans to tighten present Alternative Investment Funds (AIF) regulations to better monitor the source of funding and their end use.

According to sources, Sebi may check the anti-money laundering policies implemented by AIFs and examine the sanctity of any back-end arrangements an AIF may have with its investors, whereby money raised in AIFs is invested back in entities owned by the investors.
---
Qualcomm, Microsoft offer 'always connected' PCs with smartphone features
Posted on 22nd February 2018
Global chip-maker Qualcomm Technologies and Microsoft have collaborated with leading retailers from across the world to offer new "always connected" Windows 10 PCs powered by the Qualcomm Snapdragon Mobile PC Platform.

Retailers in the US, Australia, China, Italy, France and the UK will offer a range of new Windows 10 PCs from Asus, HP and Lenovo, the companies announced on Thursday.
---
Sensex slips 144 points ahead of F&O expiry
Posted on 22nd February 2018
MUMBAI: The benchmark BSE Sensex fell over 144 points in early trade as investors turned cautious ahead of February derivatives expiry amid sustained foreign fund outflows and mixed Asian cues.

The 30-share index, which had gained 141.27 points in the previous session, slipped 144.23 points, or 0.42 per cent, to 33,700.63.
---
M&M pact for auto technology
Posted on 22nd February 2018
Calcutta: Close on the heels of picking up a 16 per cent stake in Zoomcar for Rs 176 crore, domestic automobile major Mahindra and Mahindra (M&M) has zeroed in on another automotive technology firm, Carnot Technologies Private Limited.

M&M has signed an agreement to acquire 1,296 equity shares and subscribe up to 6,074 compulsory convertible cumulative preference shares, translating into a 22.9 per cent stake in the Mumbai-based Carnot. The cost of acquisition is estimated at Rs 6.06 crore.
---
Idea QIP price at a marginal discount
Posted on 22nd February 2018
Mumbai: Idea Cellular has fixed an issue price of Rs 82.50 per share for the sale of shares through a qualified institutional placement (QIP).
---
Be the first person to write a business review for NTPC floats Rs 2,000-crore masala bond issue on LSE