NTPC floats Rs 2,000-crore masala bond issue on LSE
Posted on 13th May 2017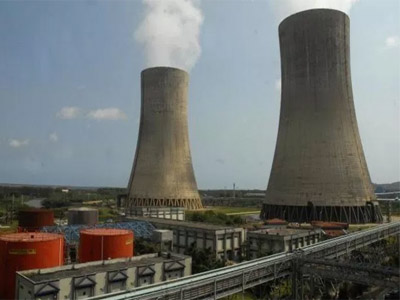 LONDON: Curries have always found favour in the UK. It seems that preference is now ex tending to all things `masala' or more precisely, masala bonds.

The London Stock Exchange (LSE) saw listing of these bonds worth Rs 7,000 crore in two days. If it was surface transport minister Nitin Gadkari launching Rs 5,000 crore worth of NHAI bonds on Thursday, it was power, coal and renewable energy minister Piyush Goyal's turn on Friday to kick off trading of papers worth Rs 2,000 crore from India's biggest generation utility, NTPC.

Masala bonds are rupee-denominated papers issued by Indian corporates in overseas markets to raise funds. Unlike foreign currency-denominated bonds, where the borrower takes the currency risk, investors bear the risk in case of masala bonds. The bond floats from NTPC and NHAI have raised the total offering by Indian corporates in the UK market to $6 billion, LSE chief executive Nikhil Rathi told TOI.

Goyal told investors at a Ficci round-table before launching the NTPC bond issue, "India is moving out of the old ways and moving into transparency, equal opportunity for all... Our effort is to create an environment where it makes it easier for everyone to work and do business".

He added, "We are making sure that India doesn't settle for second-best and leapfrogs with best technology available in the world. So, when you look at India, look at the scale... in the long run rupee will be a currency with most stable exchange rate. We are on growth path and we want you to be our partner in that growth."
SBI appoints Arijit Basu as new managing director; here's all about veteran banker
Posted on 23rd June 2018
The government on Saturday appointed Arijit Basu as managing director of the country's largest lender State Bank of India. He will fill the position that fell vacant following the elevation of Rajnish Kumar as the chairman. Now, after this, the SBI will have four managing directors. As per the SBI Act, the bank can have four managing directors.
---
Microsoft News for Android, iOS, Windows 10 is here
Posted on 23rd June 2018
Joining the likes of Google and Apple, Microsoft has launched Microsoft News – a news engine that curates articles from across the web and delivers them to the users' Microsoft feed, the media reported. The newly redesigned app for iOS and Android platforms would also power news on "Microsoft Edge", the News app in Windows 10, Skype, Xbox and Outlook.com.
---
23 Air India flights delayed due to software malfunction
Posted on 23rd June 2018
Nearly two dozen Air India flights were delayed across its network including at IGI Airport here today after a technical glitch in the check-in software hampered operations, an airline spokesperson said. The departure timings of as many as 23 flights were affected and the delays owing to the software malfunction stretched from 15-30 minutes, the spokesperson said.
---
Infosys at exciting juncture, bets big on digital: Nilekani at 37th AGM
Posted on 23rd June 2018
Riding on strong financial performance and disruptive technologies, global software major Infosys is betting on digital strategy to spur growth in the exciting times, said its co-founder and Chairman Nandan M Nilekani on Saturday.

"We are at an exciting juncture in the journey of our industry. I have never seen as many possibilities to partner with and grow along with our clients as I see today.
---
Volvo aims for 25% recycled plastics in every car from 2025
Posted on 23rd June 2018
Volvo Cars has announced that, from 2025 onwards, at least 25% of the plastics used in every newly launched Volvo car will be made from recycled material. The company has also urged auto industry suppliers to work closely with car-makers to develop next-gen components that are as sustainable as possible, especially with regards to containing more recycled plastics.
---
Be the first person to write a business review for NTPC floats Rs 2,000-crore masala bond issue on LSE