Kotak Mahindra Bank to buy Old Mutual's 26% equity stake in life insurer JV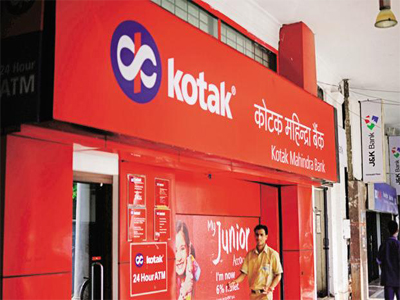 Kotak Mahindra Bank (KMB) said on Friday it has entered into an agreement to purchase the entire 26% equity stake held by the UK's Old Mutual (OM) in Kotak Mahindra Old Mutual Life Insurance for Rs 1,292.7 crore. The transaction puts the enterprise value of the business at Rs 4,972 crore, or 2.72 times the net worth of Kotak Life, which was Rs 1,825 crore as on March 2017.
In 2016-17, the life insurer, which is the sixth biggest player in the industry, saw its new business premium at Rs 2,849.74 crore, a growth of 28.9%. Kotak Life posted a net profit of Rs 303 crore in FY17 compared with Rs 251 crore in FY16. Gaurang Shah, president (asset management and insurance), KMB, said the 16-year-old joint venture had created a successful life insurance.
Shah said Old Mutual was going through a restructuring and, consequently, had offered its stake to KMB. Shah said Kotak Life had equal shares of the individual and group segments. "Within the group segment we do pure risk business and fee-based business of pension and gratuity management," he explained.
The agency, he said, is going to be an important medium for life insurance. "We source 50% of our business from the agency channel and the remaining 50% through bancassurance," Shah added.
Senior officials at Kotak Life said in 2015-16, the insurer had been the second-ranked player in terms of settlement claims with a ratio of 98.4% behind LIC, which had been marginally ahead with a ratio of 98.5%.
In 2016-17, Kotak Life's claims settlement ratio increased to 99.5%. "We now cover 2 crore lives," officials said. "We don't plan to list the company and are not looking at another foreign partner," another senior executive said. Old Mutual had invested Rs 185 crore in the joint venture, which has seen a 15.3% compounded annual growth rate.