Apple to start testing self-driving car technology in California
Posted on 15th April 2017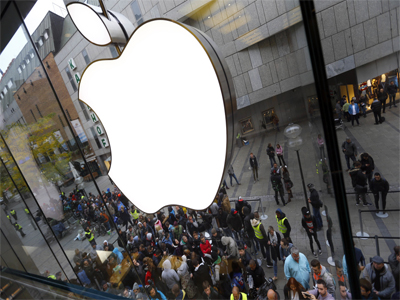 Apple will begin testing self-driving car technology in California, its first public move into a highly competitive field that could radically change transportation.

The California Department of Motor Vehicles awarded Apple a permit to test autonomous vehicles on Thursday and disclosed that information on its website. A spokesman for the department said the permit will cover three vehicles all 2015 Lexus RX 450h hybrid SUVs — and six individual drivers. The state requires a human behind the wheel during such testing.

Apple confirmed that it will begin testing self-driving technology in the state, but provided no details. It pointed to a December statement it provided to federal regulators that stated Apple is investing heavily in "machine learning and autonomous systems" and noted "many potential applications" for these technologies.
Oil marketing companies trade weak; Indian Oil hits 52-week low
Posted on 21st February 2018
Shares of state-owned oil marketing companies (OMC) were trading weak with the Indian Oil Corporation (IOCL) hitting a 52-week low of Rs 363.60 on the National Stock Exchange (NSE) in intra-day trade on Wednesday.

Bharat Petroleum Corporation (BPCL) and Hindustan Petroleum Corporation (HPCL) were down 1% to 2%, as compared to 0.07% rise in the Nifty 50 index.
---
WhatsApp to launch new feature soon; find out what it is
Posted on 21st February 2018
The Facebook-owned Messaging application WhatsApp is set to launch new updates in the coming days. The company which is known to introduce the new features for Android first, will roll out the new features for windows phone this time. The application is reportedly testing new tickers as well as redesigned Stickers notification icon in WhatsApp beta for Windows. Apart from this, the platform can also add live location sharing feature to windows in the coming days.
---
Nasa's new spacesuit comes with in-built toilet reminiscent of 1970's
Posted on 21st February 2018
Astronauts on NASA's next-generation human spacecraft, Orion, may have the option of avoiding a visit to the toilet during their deep space trip as engineers at the space agency are working on a new spacesuit with a long-term waste-disposal system.

The suit will contain all the necessary functions to support life and is being designed to sustain the crew in the unlikely event the spacecraft loses pressure.
---
Market tailwinds help Tata Motors arrest decline in key CV segments
Posted on 21st February 2018
Tata Motors, the country's biggest commercial vehicle maker, has largely arrested the declining market share in most segments of the business. In fact, the company has increased its share in light commercial vehicles (LCV) while maintaining the share in medium and heavy commercial vehicles (M&HCV) or trucks. This has helped its domestic business turn profitable during the October-December quarter after five successive loss-making quarters.
---
Idea fixes Rs 82.50 per share to raise Rs 3,500 crore via QIP
Posted on 21st February 2018
NEW DELHI: Idea Cellular today said its capital raising committee has approved an issue price of Rs 82.50 per share for sale of shares through a qualified institutional placement (QIP) to raise as much as Rs 3,500 crore.

"The capital raising committee of the company at its meeting today approved the closure of the issue for the QIP," Idea said in a regulatory filing.
---
Be the first person to write a business review for Apple to start testing self-driving car technology in California