Nasscom projects tentative growth at 8-10% for FY18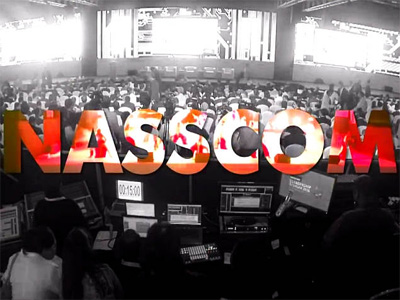 IT industry body National Association of Software and Services Companies (Nasscom) is expecting a tentative growth rate of 8-10% for the financial year 2017-18. Further guidance for the industry is expected in the month of May post the fourth quarter results. Incidentally, Nasscom had deferred in providing a guidance for the next financial year due to uncertainties and slowdown in discretionary spending. The industry body has not made any forecast for fiscal 2018, citing political uncertainties in the US and Europe, which has slowed down decision-making in tech spending.
"The current velocity of business growth would support that 8-10% growth, which may be revised depending on the situations," CP Gurnani, chairman, Nasscom, said. "We may get some clarity after May," he added. The industry is also likely to see a subdued hiring by companies given a hazy climate post the US elections.
Incidentally, a team from the Nasscom office just returned from the US after meeting the officials from President Donald Trump office to ensure free flow of skilled manpower. "We have shared our views with them that the Indian IT industry is a large contributor to job creation in the US and we bring skills in areas where there is a huge skill deficit," an industry official said.
The $150-billion domestic IT industry body Nasscom is pinning hopes on a deeper engagement between the heads of both the countries to help tide over its current troubles, Gurnani had earlier said adding that the Trump government is consistently in favour of highly-skilled workers.