Raees By Rail turns fatal, Shah Rukh Khan fan dies in Vadodara
Posted on 24th January 2016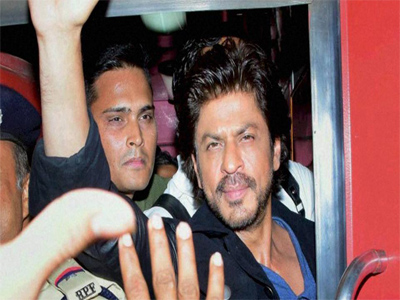 Bollywood Badshah Shah Rukh Khan's 'Raees' promotion by train turned fatal on Tuesday as one of his fans died in Gujarat's Vadodara.

Another person who is injured has been rushed to a hospital for immediate treatment.

Also watch Raees Movie Photo Album

While the actor did not step down from the train, choosing to wave at the crowds and urged them to watch the film on a loudspeaker, fans in Vadodara swarmed the railway platforms since several hours before the scheduled arrival of the train.

The two fans were injured in the crowd which had gathered to get a glimpse of the 'Dilwale' actor at the Vadodara Railway Station.

The police baton-charged the fans who had assembled to see their favourite hero.

On arriving in Surat, Shah Rukh had tweeted, "Thank u Gujarat. This is so beautiful. Thanks for waiting for Raees Surat."

Shah Rukh had last boarded a train to Mumbai from Delhi as a young budding artiste with starry dreams, and yesterday got onto a train to Delhi once again -- this time as a star to promote his film.

Ditching the usual air travel to go to a city for film promotion, Shah Rukh -- who is known for his marketing ideas -- took a train to Delhi to promote 'Raees' -- which will hit the screens on January 25.
&nbsp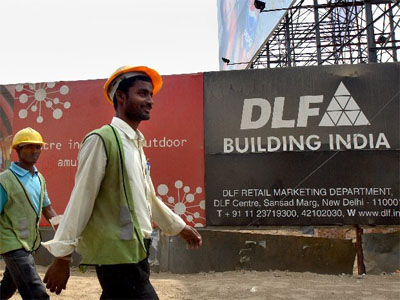 After months of negotiation, India's largest real estate firm, DLF, is likely to announce its 40 per cent stake sale of DLF Cyber City Developers (DCCDL), for Rs 13,000 crore, to an affiliate of Singapore's GIC in its next board meeting on August 25.
The sale would bring some relief to DLF, which reported a decline of 58 per cent in its consolidated net profit at Rs 109.01 crore for the quarter ended June.
---
&nbsp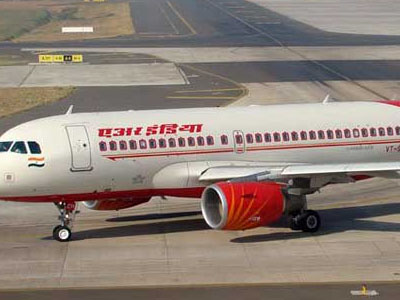 The Modi government, true to its intentions of divesting Air India, has put apartments owned by the airline across Mumbai on the block. These apartments, most of which are concentrated in upmarket South Mumbai, are expected to fetch Air India a minimum of Rs 305 crore. According to the company's auction documents, the minimum price (called the reserve price from which bidding shall start), range from above Rs 10 crore to a little under Rs 1 crore.
While the bids for some these properties need to be submitted on or before August 31, bids for others can be submitted a day later on September 1, 2017. Cushman and Wakefield has been appointed as the advisors for the sale of these properties.
---
&nbsp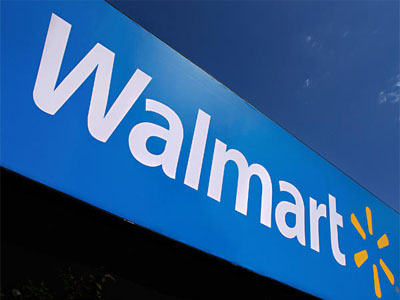 Walmart and Google are today announcing a new partnership that will enable voice shopping through Google Assistant, Google's virtual assistant that lives on devices like its smart speaker, Google Home. Specifically, consumers will now be able to take advantage of Walmart's "Easy Reorder" feature through an integration with Google's shopping service, Google Express. This will allow consumers to shop from hundreds of thousands of Walmart products just by speaking, the companies explain.
Related to this, Google Express is also today ditching its membership fees, and now promises free delivery across its retailers in one to three days, as long as customer orders are above each store's minimums.
---
&nbsp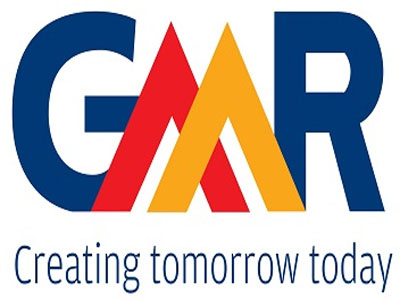 After a game of patience, GMR Infrastructure Ltd's sustained focus on airports is slowly paying off. Return on investments in airports' development and maintenance is improving, as regulations are being eased and traffic at key airports is rising.
On Tuesday, the company detailed its expansion plans for its prized asset, Delhi International Airport (Pvt.) Ltd (DIAL), where it leads the consortium. A 60% increase in capacity for passenger traffic and increase in cargo handling infrastructure, besides world-class facilities, will be done in three phases over a decade. Although this would imply cost increases in the near term, it would gradually ramp-up revenue and profit. In fact, June quarter passenger traffic at Delhi airport grew by 14%.
---
&nbsp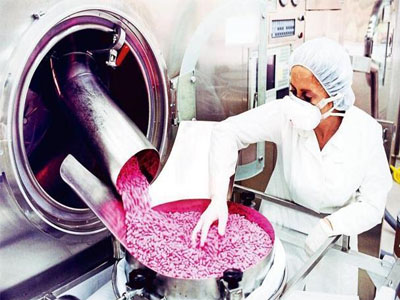 New Delhi: The government is close to finalizing a proposal to grant licences in perpetuity to pharmaceutical companies, scrapping the existing policy that required renewal of licences every five years.
Aimed at enhancing the ease of doing business in India, the government has proposed that manufacturers be granted licences that will remain valid as long as they comply with good manufacturing practices (GMP).
---
(1) Business Reviews for Raees By Rail turns fatal, Shah Rukh Khan fan dies in Vadodara
Raees Kumar wrote on 24-Jan-2017
Is he a freedom fighter? Should stop this kind of nonsense. Celebrities and politicians are misusing public properties to gain popularity and rich. Who is accountable for the death of an innocent person. Why should railways allow such yatra? Everybody knows how our infrastructure is strained because of high population and low infrastructure. People should boycott such celebrities making such nonsense. People should think who is benefiting of such activities. India please wakeup!!! It is never too late.