After Sushma's visa threat, Amazon halts sale of Tricolour doormat
Posted on 12th January 2016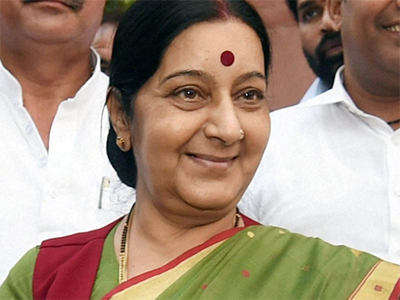 Amazon.com removed doormats resembling the Indian tri-colour flag from its Canadian website on Wednesday, after an Indian government threat to rescind visas of the US company's employees if they did not stop selling the product.

"Amazon must tender unconditional apology," external affairs minister Sushma Swaraj said on Twitter. "They must withdraw all products insulting our national flag immediately."

"If this is not done forthwith, we will not grant Indian Visa to any Amazon official," she added. "We will also rescind the Visas issued earlier."

The doormat, sold by a third-party on Amazon's Canadian portal, was taken down late on Wednesday.

"The item is no longer available for sale on the site," a spokeswoman for Amazon said in an email.

Amazon's portal in Canada sells doormats fashioned around other national flags, but under Indian law any desecration of its flag is punishable with fines and imprisonment.

Amazon's official support account on Twitter had earlier responded to angry user comments on Twitter by saying the mats were not being sold on their Indian portal and the concerns had been escalated. Swaraj tweeted that she had asked the Indian High Commission in Canada to take up the issue with Amazon, after it was brought to her attention by a Twitter user from India's financial capital of Mumbai.

Swaraj is a prolific user of the social media website and often responds to tweets directed at her.

Amazon is making a huge bet on India and has vowed to invest more than $5 billion as it takes on home-grown Flipkart and Snapdeal for a bigger share of the world's fastest growing internet services market.

In an event attended by premier Narendra Modi in Washington last year, Amazon Chief Executive Jeff Bezos said India was the company's fastest growing region.
&nbsp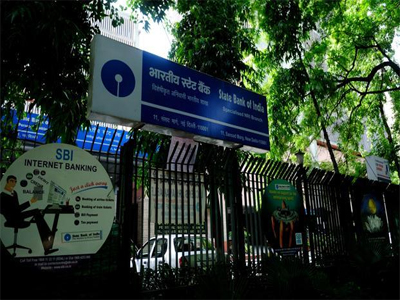 New Delhi: Top lender State Bank of India (SBI) and other creditors have moved insolvency proceedings against Kolkata-based Electrosteel Steels at the National Company Law Tribunal (NCLT).
SBI initiated the corporate insolvency resolution process and filed the documents with NCLT, Kolkata, against the company under the Insolvency and Bankruptcy Code, 2016, Electrosteel Steels said in a regulatory filing.
---
&nbsp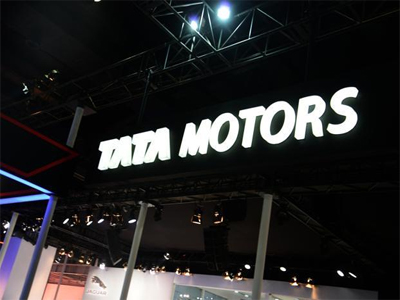 Tata Motors and the Volkswagen (VW) Group, along with its Czech brand Skoda, signed a Memorandum of Understanding at the Geneva motor show in March 2017 to explore a long-term cooperation for joint product development. The alliance was to be centred on the development of a common platform that would spawn bespoke products for the individual brands.
It was initially agreed, after much debate between the two partners, that Tata's next-gen Advanced Modular Platform (AMP) which offers a significant cost advantage over the VW Group's MQB-A platform, would be used as the alliance's common platform.
---
&nbsp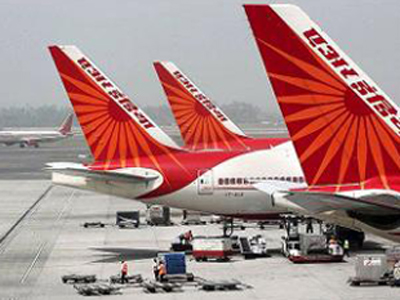 National carrier Air India has warned its former employees of severe consequences such as withdrawal of post-retirement benefits if they speak out against the airline on social media. The Cabinet has given an in-principle approval for the disinvestment of debt-laden Air India (AI). Its employees, including those retired, are staring at an uncertain future. As many as seven unions have written to the government threatening mass protests if the airline is privatised.
---
&nbsp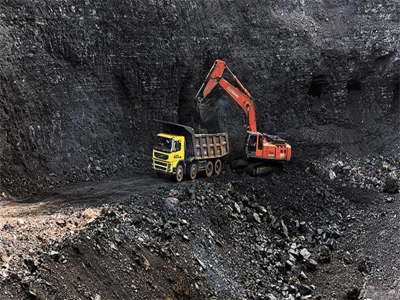 Coal India Ltd, the world's largest miner of the dirty fuel, will generate 1 gigawatt (GW) of renewable electricity this year as part of its plan to produce as much as 10 GW clean power in total, a federal minister said on Thursday. State companies such as Coal India and NTPC Ltd, the country's biggest thermal power producer, are planning to aggressively spend on solar projects under Prime Minister Narendra Modi's personal push for renewable energy.
---
&nbsp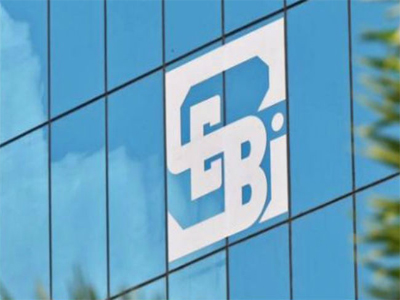 Amidst the concerted efforts by the government and RBI to rein in the mounting bad loans issue, Sebi Chairman Ajay Tyagi today cautioned mutual fund (MF) players against letting some of such money flow into the industry by way of debt funds. Non-performing assets in the banking system should not shift to mutual funds by way of debt funds. The industry should be careful about that, Tyagi told an industry summit organised by MF lobby Amfi here this morning.
---
Be the first person to write a business review for After Sushma's visa threat, Amazon halts sale of Tricolour doormat