Motilal Oswal maintains 'Buy' on Larsen & Toubro; target price Rs 1,600
Posted on 11th January 2016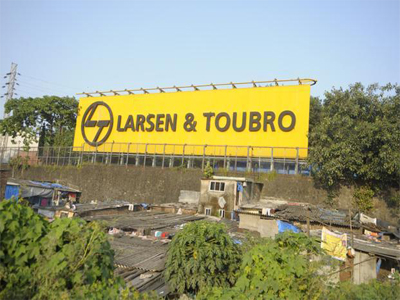 Domestic Engineering & Construction (E&C) is likely to witness a slowdown in execution in H2FY17 (+8 % in H1FY17) on account of demonetisation and continued execution challenges. The impact may linger longer for the 'elite housing' segment (6% of order book). We cut our FY17 order inflow estimates (+9% v/s +18% earlier) to factor in weak defense, infrastructure and power generation orders. We, however, expect a revival in FY18, led by higher government spending on infrastructure and defense. Maintain our 'buy' rating with a revised target price of Rs 1,600 ( 18x FY19E standalone EPS), adding Rs 490 for the subsidiaries.

Domestic infrastructure growth was subdued at 3% y-o-y due to extended monsoon, lack of clearances and payment delays.

Our dipstick survey on housing projects under construction by LT in Mumbai indicates that projects which are in advanced stages of construction or being built by reputed builders have seen minimal disruption. This, however, is not the case for newly launched projects or developers going through financial stress.

Our sensitivity analysis reveals that a delay in 50% of the projects would lead to a 4% earnings cut over FY17/FY18. LT's FY17 order inflow growth guidance stands Rs 1.55 trn ( +15% y-o-y, H1FY17: 12%).
&nbsp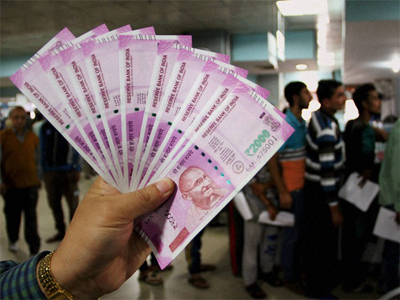 Currency circulation is likely to normalise by the end of February as nearly 70 per cent of the notes will be remonetised by then, a report said on Friday.
"We are still maintaining that 70 per cent of the notes will be remonetised by February-end," said the report brought out by SBI Research.
---
&nbsp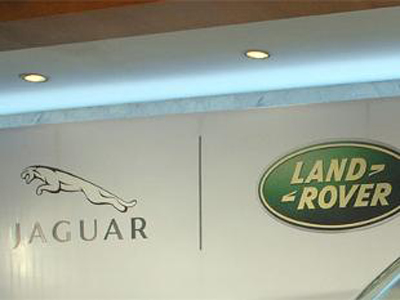 Tata Motors-owned Jaguar Land Rover (JLR) was on Friday fined £900,000 after a worker lost his leg in an accident, described as "completely avoidable" by a court, at one of the company's United Kingdom (UK) factories nearly two years ago.
A trial at Birmingham Crown Court was told that the delivery driver lost control of his vehicle and crashed into another car at JLR's Solihull plant in the West Midlands region of England in February 2015.
---
&nbsp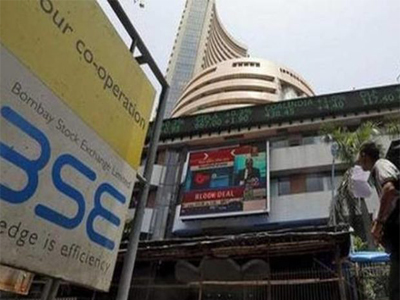 Indian stock markets opened weak on Friday, tracking SGX Nifty, Asian markets and global stocks, ahead of Donald Trump's inauguration as the 45th President of the United States. BSE Sensex was down 0.23% at 27,244.55 points and NSE Nifty was down 0.25% at 8,414.35 points in early morning trade. Asian equities slipped as caution prevailed in financial markets ahead of the US President-elect Donald Trump's inauguration, even as China's fourth-quarter economic growth beat expectations and Federal Reserve Chair Janet Yellen took a less hawkish policy stance.
---
&nbsp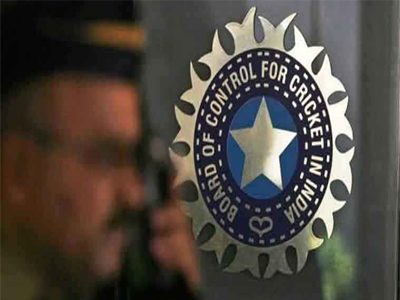 The Supreme court today decided to announce the names of administrators for the cash-rich BCCI on January 24, even as it modified its earlier order by which a person having a cumulative tenure of nine years in any state association and BCCI would stand disqualified from holding any position in the apex cricket body.
The apex court's modified order made it clear that the nine-year tenure of an office bearer in the state association or in the BCCI shall not be considered cumulatively.
---
&nbsp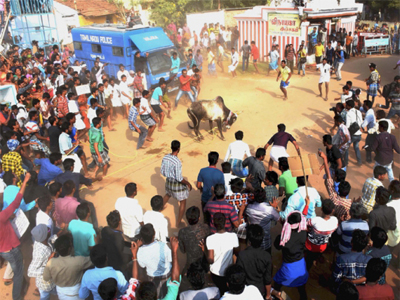 New Delhi, Jan. 20 (PTI): The Supreme Court on Friday agreed not to pass judgment for a week on the Jallikattu issue while taking into account the Centre's submission that they were in talks with Tamil Nadu to find a way out in the matter.
Attorney General Mukul Rohatgi mentioned the matter before a bench of Justices Dipak Misra and R. Banumati that people of Tamil Nadu are "passionate" about Jallikattu and the Central government and the state are trying to resolve the issue.
---
Be the first person to write a business review for Motilal Oswal maintains 'Buy' on Larsen & Toubro; target price Rs 1,600