US job growth slows, but wages rebound strongly
Posted on 7th January 2016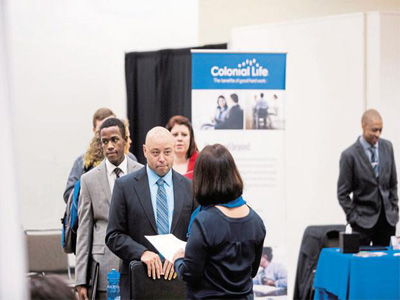 Washington: US employment increased less than expected in December but a rebound in wages pointed to sustained labour market momentum that sets up the economy for stronger growth and further interest rate increases from the Federal Reserve this year.

Non-farm payrolls increased by 156,000 jobs last month, the labour department said on Friday. The gains, however, still remain above a level that is considered sufficient to absorb new entrants into the labour market.

October and November's data was revised to show 19,000 more jobs added than previously reported. The economy created 2.16 million jobs in 2016.

Average hourly earnings increased 10 cents or 0.4%, benefiting from a calendar quirk, after slipping 0.1% in November. That pushed the year-on-year increase in average hourly earnings to 2.9%, the largest increase since June 2009, from 2.5% in November.

The unemployment rate ticked up to 4.7% from a nine-year low of 4.6% in November as more people entered the labour force, a sign of confidence in the jobs market.

The employment report added to data ranging from housing to manufacturing and auto sales in suggesting that president-elect Donald Trump is inheriting a strong economy from the Obama administration.

Trump, who takes over from President Barack Obama on 20 January, has pledged to increase spending on the country's aging infrastructure, cut taxes and relax regulations. These measures are expected to boost growth this year.

But the proposed expansionary fiscal policy stance could increase the budget deficit. That, together with faster economic growth and a labour market that is expected to hit full employment this year could raise concerns about the Fed falling behind the curve on interest rate increases.

The US central bank raised its benchmark overnight interest rate last month by 25 basis points (bps) to a range of 0.50% to 0.75%. The Fed forecast three rate hikes this year.

Economists polled by Reuters had forecast payrolls rising by 178,000 jobs last month and the unemployment rate ticking up one tenth of a percentage point to 4.7%.

Employment growth in 2016 averaged 180,000 jobs per month, down from an average gain of 229,000 per month in 2015. The slowdown in job growth is consistent with a labour market that is near full employment.

There has been an increase in employers saying they cannot fill vacant positions because they cannot find qualified workers. The skills shortage has been prominent in the construction industry.

Even as the labour market tightens, there still remains some slack, which is holding back wage growth. The labour force participation rate, or the share of working-age Americans who are employed or at least looking for a job, rose one-tenth of percentage point to 62.7% in December.

The participation rate remains near multi-decade lows. Some of the decline reflects demographic changes.

December's job gains were broad, with manufacturing payrolls rising 17,000 after declining for four straight months. Construction payrolls fell 3,000 in December after three consecutive months of increases.

Retail sector employment rose 6,300 after increasing 19,500 in November. Department store giants Macy's and Kohl's Corp this week reported a drop in holiday sales. Macy's said it planned to cut 10,000 jobs beginning this year.

Department stores have suffered from stiff competition from online rivals including Amazon.com.

Government employment increased 12,000 in December.
&nbsp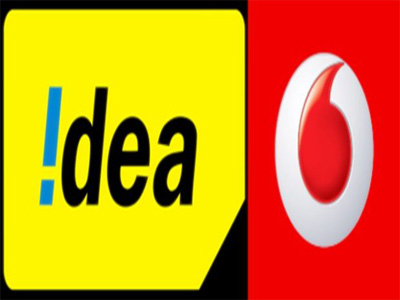 Vodafone India and Idea Cellular will likely sell 15-20% equity stake to private equity firms in the combined entity after the proposed merger of the two companies, in order to deleverage the balance sheet and raise much-needed cash for running operations in a hypercompetitive environment, CNBC TV18 reported citing unidentified sources.
Both the companies may end up owning 51% stake in the merged company, just enough to retain majority control, CNBC TV18 said. The combined entity will have an overall debt of over Rs 1 lakh crore.
---
&nbsp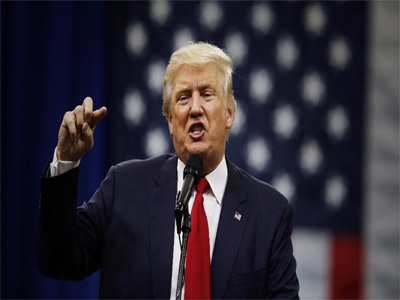 WASHINGTON: The US government today issued a sweeping set of orders that implement President Donald Trump's plan to increase immigration enforcement, placing the nation's 11 million undocumented immigrants at risk of deportation.
"The Department no longer will exempt classes or categories of removable aliens from potential enforcement," the Department of Homeland Security said in an enforcement memo.
---
&nbsp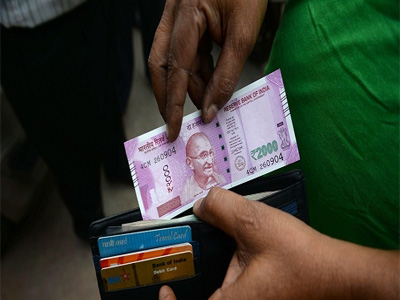 Amid ongoing concerns over fake currency notes entering India from across the border, a State Bank of India (SBI) ATM in New Delhi's Sangam Vihar has dispensed fake Rs 2000 notes, reported Hindustan Times.
The development comes less than a week after the Border Security Force (BSF) seized 100 fake Rs 2,000 currency notes from Malda district in West Bengal, making it the biggest such haul from the Indo-Bangla border region post demonetization.
---
&nbsp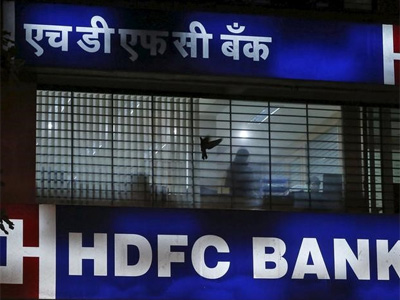 The Reserve Bank and Sebi are looking into the breach of investment limit by FPIs in HDFC Bank stock and will come out with steps to prevent such violation in the future.
However, there are no plans to change foreign portfolio investment limit for the banking sector which is presently pegged at 74 per cent, sources said.
---
&nbsp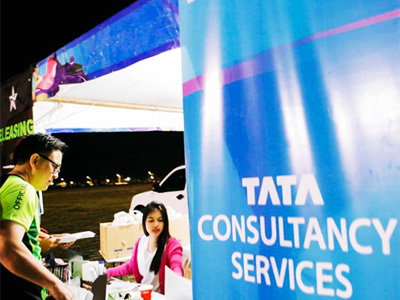 Ratings agency S&P expects IT services major TCS to remain net cash positive even if its Rs 16,000 crore-buyback offer gets fully subscribed.
The ratings and outlook on Tata Consultancy Services are not affected by the company's Rs 16,000 crore offer for share repurchases, Standard & Poor's said in a statement.
---
Be the first person to write a business review for US job growth slows, but wages rebound strongly