US job growth slows, but wages rebound strongly
Posted on 7th January 2016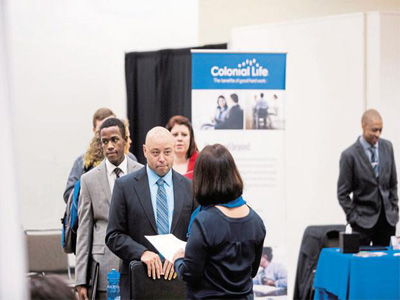 Washington: US employment increased less than expected in December but a rebound in wages pointed to sustained labour market momentum that sets up the economy for stronger growth and further interest rate increases from the Federal Reserve this year.

Non-farm payrolls increased by 156,000 jobs last month, the labour department said on Friday. The gains, however, still remain above a level that is considered sufficient to absorb new entrants into the labour market.

October and November's data was revised to show 19,000 more jobs added than previously reported. The economy created 2.16 million jobs in 2016.

Average hourly earnings increased 10 cents or 0.4%, benefiting from a calendar quirk, after slipping 0.1% in November. That pushed the year-on-year increase in average hourly earnings to 2.9%, the largest increase since June 2009, from 2.5% in November.

The unemployment rate ticked up to 4.7% from a nine-year low of 4.6% in November as more people entered the labour force, a sign of confidence in the jobs market.

The employment report added to data ranging from housing to manufacturing and auto sales in suggesting that president-elect Donald Trump is inheriting a strong economy from the Obama administration.

Trump, who takes over from President Barack Obama on 20 January, has pledged to increase spending on the country's aging infrastructure, cut taxes and relax regulations. These measures are expected to boost growth this year.

But the proposed expansionary fiscal policy stance could increase the budget deficit. That, together with faster economic growth and a labour market that is expected to hit full employment this year could raise concerns about the Fed falling behind the curve on interest rate increases.

The US central bank raised its benchmark overnight interest rate last month by 25 basis points (bps) to a range of 0.50% to 0.75%. The Fed forecast three rate hikes this year.

Economists polled by Reuters had forecast payrolls rising by 178,000 jobs last month and the unemployment rate ticking up one tenth of a percentage point to 4.7%.

Employment growth in 2016 averaged 180,000 jobs per month, down from an average gain of 229,000 per month in 2015. The slowdown in job growth is consistent with a labour market that is near full employment.

There has been an increase in employers saying they cannot fill vacant positions because they cannot find qualified workers. The skills shortage has been prominent in the construction industry.

Even as the labour market tightens, there still remains some slack, which is holding back wage growth. The labour force participation rate, or the share of working-age Americans who are employed or at least looking for a job, rose one-tenth of percentage point to 62.7% in December.

The participation rate remains near multi-decade lows. Some of the decline reflects demographic changes.

December's job gains were broad, with manufacturing payrolls rising 17,000 after declining for four straight months. Construction payrolls fell 3,000 in December after three consecutive months of increases.

Retail sector employment rose 6,300 after increasing 19,500 in November. Department store giants Macy's and Kohl's Corp this week reported a drop in holiday sales. Macy's said it planned to cut 10,000 jobs beginning this year.

Department stores have suffered from stiff competition from online rivals including Amazon.com.

Government employment increased 12,000 in December.
&nbsp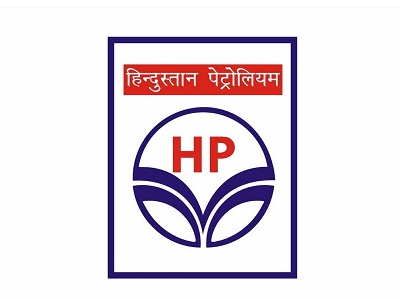 HPCL may acquire Mangalore Refinery and Petrochemicals Ltd (MRPL) in a cash and share- swap deal to become India's third-largest oil refiner, a top official said.
Oil and Natural Gas Corp (ONGC), India's biggest oil and gas producer, last week announced acquisition of HPCL for Rs 369.15 billion. After this takeover, ONGC has two refining subsidiaries - HPCL and MRPL.
---
&nbsp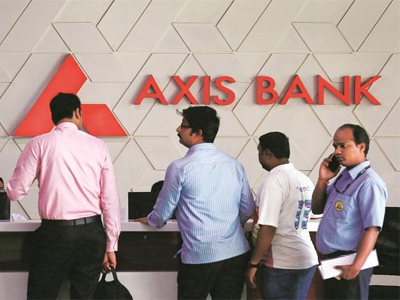 Private sector lender Axis Bank's net profit for the quarter ended December 2017 rose by 25 per cent to Rs 7.26 billion (Rs 726 crore) on robust growth in net interest income. This was against a net profit of Rs 5.79 billion (Rs 579 crore) in previous year's corresponding quarter.
Net interest income rose by nine per cent to Rs 47.3 billion (Rs 4,730 crore) during the September–December quarter from Rs 43.34 billion (Rs 4,334 crore) in the same quarter a year ago.
---
&nbsp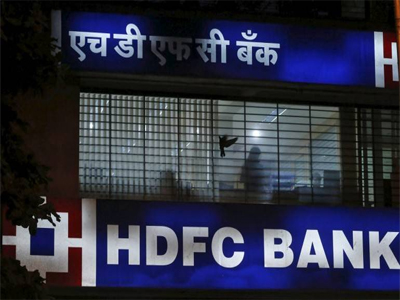 Global brokerage firms Nomura and Macquarie cheered for the shares of HDFC Bank, after India's leading private lender reported a record quarterly profit, an annual 20.11 per cent growth in net profit at Rs 4,642.60 crore, for the October- December quarter. At the same time, Macquarie has maintained a neutral rating on the shares of Kotak Mahindra Bank, after the bank reported a 28.23% rise on year in consolidated net profit at Rs 1,624.24 crore for the quarter ended December.
---
&nbsp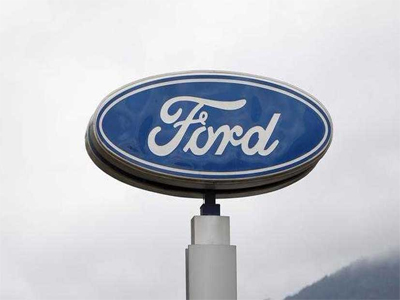 2018 Ford Figo Cross is now only a few days apart from an official unveil on 31 January, and this will be the first of kind car in Ford's lineup in India. The kind in question is a crossover between an SUV and a hatchback, so expect the Ford Fogo Cross to get SUV-like styling and dimensions of a hatchback. Unlike the Toyota Etios Cross, the Ford Figo Cross is an all-new product with some major changes to its exterior, interior and mechanics, in comparison to its hatchback version.
---
&nbsp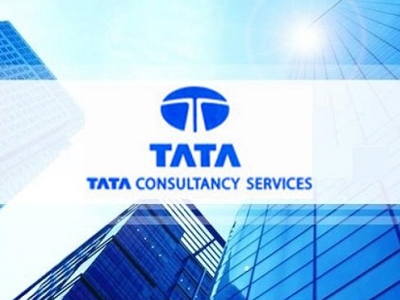 Shares of information technology (IT) companies were continue at their upward movement with the sector giant Tata Consultancy Services (TCS) hit a new high crossing Rs 3,000 mark on BSE.
Besides TCS, Persistent Systems, Mindtree, Take Solutions, Tata Elxsi, Zensar Technologies, NIIT Technologies, Tech Mahindra and MphasiS were up in the range of 1% to 6% on BSE on Monday.
---
Be the first person to write a business review for US job growth slows, but wages rebound strongly