US job growth slows, but wages rebound strongly
Posted on 7th January 2016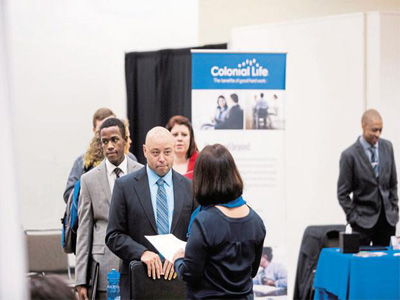 Washington: US employment increased less than expected in December but a rebound in wages pointed to sustained labour market momentum that sets up the economy for stronger growth and further interest rate increases from the Federal Reserve this year.

Non-farm payrolls increased by 156,000 jobs last month, the labour department said on Friday. The gains, however, still remain above a level that is considered sufficient to absorb new entrants into the labour market.

October and November's data was revised to show 19,000 more jobs added than previously reported. The economy created 2.16 million jobs in 2016.

Average hourly earnings increased 10 cents or 0.4%, benefiting from a calendar quirk, after slipping 0.1% in November. That pushed the year-on-year increase in average hourly earnings to 2.9%, the largest increase since June 2009, from 2.5% in November.

The unemployment rate ticked up to 4.7% from a nine-year low of 4.6% in November as more people entered the labour force, a sign of confidence in the jobs market.

The employment report added to data ranging from housing to manufacturing and auto sales in suggesting that president-elect Donald Trump is inheriting a strong economy from the Obama administration.

Trump, who takes over from President Barack Obama on 20 January, has pledged to increase spending on the country's aging infrastructure, cut taxes and relax regulations. These measures are expected to boost growth this year.

But the proposed expansionary fiscal policy stance could increase the budget deficit. That, together with faster economic growth and a labour market that is expected to hit full employment this year could raise concerns about the Fed falling behind the curve on interest rate increases.

The US central bank raised its benchmark overnight interest rate last month by 25 basis points (bps) to a range of 0.50% to 0.75%. The Fed forecast three rate hikes this year.

Economists polled by Reuters had forecast payrolls rising by 178,000 jobs last month and the unemployment rate ticking up one tenth of a percentage point to 4.7%.

Employment growth in 2016 averaged 180,000 jobs per month, down from an average gain of 229,000 per month in 2015. The slowdown in job growth is consistent with a labour market that is near full employment.

There has been an increase in employers saying they cannot fill vacant positions because they cannot find qualified workers. The skills shortage has been prominent in the construction industry.

Even as the labour market tightens, there still remains some slack, which is holding back wage growth. The labour force participation rate, or the share of working-age Americans who are employed or at least looking for a job, rose one-tenth of percentage point to 62.7% in December.

The participation rate remains near multi-decade lows. Some of the decline reflects demographic changes.

December's job gains were broad, with manufacturing payrolls rising 17,000 after declining for four straight months. Construction payrolls fell 3,000 in December after three consecutive months of increases.

Retail sector employment rose 6,300 after increasing 19,500 in November. Department store giants Macy's and Kohl's Corp this week reported a drop in holiday sales. Macy's said it planned to cut 10,000 jobs beginning this year.

Department stores have suffered from stiff competition from online rivals including Amazon.com.

Government employment increased 12,000 in December.
&nbsp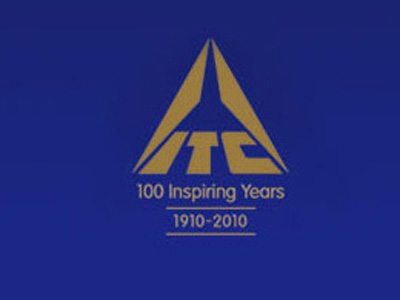 ITC hit its lifetime high of Rs 292.85, up 4% on BSE, surpasses its previous high of Rs 291.95 touched on February 7, 2017, on back of heavy volumes.
At 3:15 pm; the stock was up 3.5% at Rs 291 as compared to 0.71% rise in the S&P BSE Sensex. The trading volumes on the counter jump more than three-fold with a combined 14.2 million shares changed hands on the BSE and NSE so far.
---
&nbsp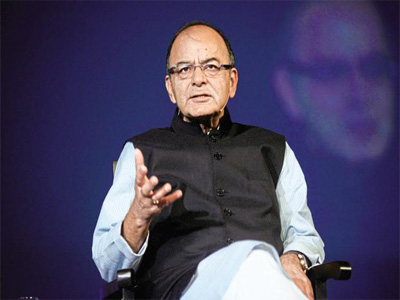 New Delhi: Finance minister Arun Jaitley on Wednesday ruled out any plan by the central government to tax agricultural income in response to suggestions to that effect in a vision document that federal policy think tank Niti Ayog circulated among chief ministers on Sunday.
A statement from finance ministry said quoting the minister that as per Constitutional allocation of powers, the central government has no jurisdiction to impose tax on farm income.
---
&nbsp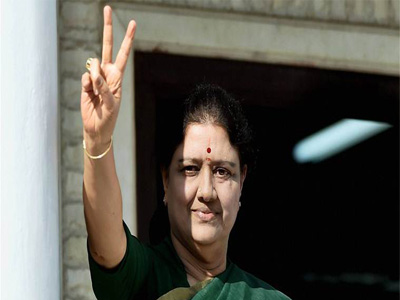 Banners featuring AIADMK General Secretary VK Sasikala were removed from the party headquarters here, a day after the rival Panneerselvam camp made such a demand to "uphold the sanctity" of the party office. The Panneerselvam camp welcomed the move, saying it was a "positive step."
The banners were removed this morning.
---
&nbsp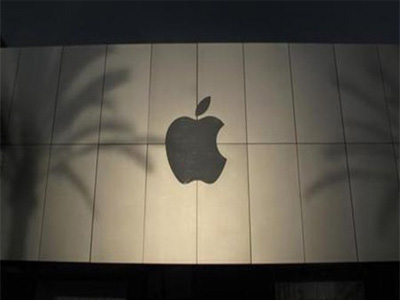 Aiming to educate communities globally, Apple will launch numerous teaching sessions in May in all its 495 stores, ranging in topics from photo and video to music, coding, art and design and more. Titled "Today at Apple", the free teaching sessions will be led by highly-trained team members, world-class artists, photographers, and musicians. The teaching sessions will cater both professional and basic level participants, Apple said in a blog post on Tuesday. "'Today at Apple' is one of the ways we're evolving our experience to better serve local customers and entrepreneurs.
---
&nbsp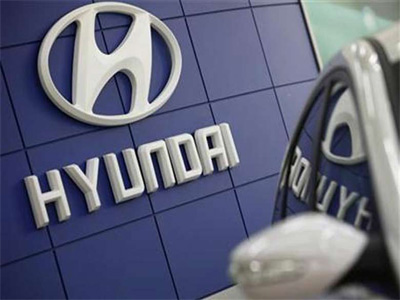 Hyundai Motor forecast a gradual earnings recovery after posting a smaller-than-expected 21 percent fall in quarterly profit as sales of higher-margin cars cushioned the impact of a U.S. recall and revenue decline in China. The forecast-beating earnings helped Hyundai shares rise 4.5 percent. The South Korean automaker's shares have been under pressure recently due to concerns about prolonged weakness in China, its biggest market, as South Korea moves ahead with its plan to deploy a U.S. anti-missile defense system despite China's opposition.
---
Be the first person to write a business review for US job growth slows, but wages rebound strongly