Apollo Hospitals subsidiary sells 29% to World Bank's arm IFC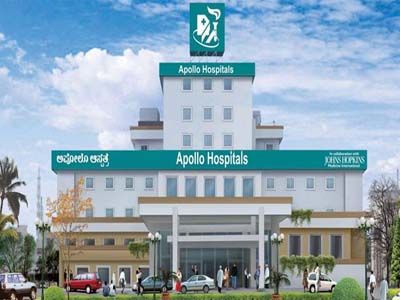 NEW DELHI: Apollo HospitalsBSE 1.77 % today said its clinics subsidiary Apollo Health and Lifestyle has raised Rs 450 crore by selling 29 per cent equity stake to World Bank's arm IFC, to fund its growth plans.
Apollo Health and Lifestyle Ltd (AHLL) has received "investments of Rs 450 crore from International Finance Corporation (IFC) and IFC Asset Management Company. The investment will fuel AHLL's expansion plans", Apollo Hospitals Enterprise said in a BSE filing.
It further said: "IFC along with its associated entity has has made a primary equity infusion of Rs 450 crore thereby acquiring 29.03 per cent stake in Apollo Health and Lifestyle Ltd."
AHLL currently operates multi-specialty clinics, dental centres, diagnostics, diabetes clinics, dialysis, women and children hospitals (cradle), fertility centres and surgical centres across the country, with presence in 17 states and over 400 touch points.
"AHL will use IFC's equity investment to expand its network of clinics, cradles and diagnostics centres across India," the company said.