GMR Mall International Airport wins arbitration against Maldives govt, awarded $270 mn
Posted on 28th October 2016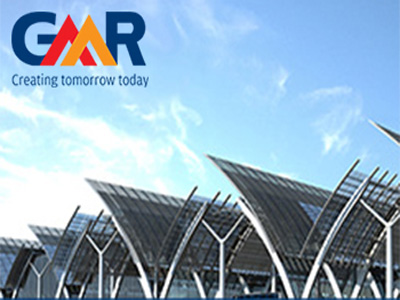 GMR Male International Airport Limited (GMIAL), a subsidiary of GMR Infrastructure Limited, said in a statement on Thursday that it has been awarded compensation of nearly $270 million by a three-member international arbitral tribunal.

The compensation covers the debt, equity invested in the project along with a return of 17% and also termination payments and legal costs. The compensation is net of taxes that GMIAL may be required to pay in the Maldives, it said.

According to GMR, "the concession agreement was wrongfully repudiated by the government of Maldives and Maldives Airport Company Limited on November 29, 2012 alleging that the same was void ab initio". After detailed further proceedings, the tribunal has issued its final order whereby it has awarded compensation to GMIAL.

Commenting on the development, a GMR spokesperson said: "It has always been our firm belief that the cancellation of concession agreement by Government of Maldives was wrongful. We are happy to note that the Tribunal has unequivocally upheld this stand and closed the adjudication with a final award of compensation".

Earlier in June 2014, the arbitration tribunal had held that GoM and MACL had wrongfully repudiated the concession agreement of GMIAL and that they were jointly and severally liable in damages to GMIAL for loss caused, the statement said.
RIL likely to report slowest profit growth in 15 quarters, say analysts
Posted on 18th July 2019
The operating profit of Mukesh Ambani promoted Reliance Industries' (RIL) is expected to take a hit in the June quarter. Analysts estimate a decline in earnings before interest, taxation, depreciation and amortization (EBITDA). The company is also expected to see its slowest profit growth in the last 15 quarters. RIL will report its June 2019 ended quarter results on Friday.
---
Gold prices remain near record high, silver rates surge
Posted on 18th July 2019
Gold prices today remained steady in India near record highs while silver rates continued to surge. On MCX, August gold contracts were today trading higher at ₹35,094, after hitting a new high of ₹35,145 last week. The October gold contracts were near ₹35,600. The September silver contracts on MCX zoomed 0.72% to ₹40,467 per kg, reflecting a surge in global prices.
---
Demand for digitally skilled talent to grow at 35 pc CAGR:NASSCOM
Posted on 18th July 2019
Chennai: The demand for digitally skilled workforce would rise at 35 per cent Compounded Annual Growth Rate till 2023 of the current talent base of four million, Information Technology body NASSCOM said here on Wednesday.

NASSCOM said the top priority for it was to reskill this base and has taken a number of initiatives, the first of which was proposed tie-ups with educational institutions.
---
Sensex drops over 100 points; Yes Bank slumps over 10 per cent
Posted on 18th July 2019
Mumbai: Domestic equity benchmark BSE Sensex dropped over 100 points in early trade Thursday led by heavy selloff in Yes Bank shares, amid weak cues from global markets and unabated foreign fund outflow.

The 30-share index was trading 112.21 points or 0.29 per cent lower at 39,103.43 at 0930 hours, and the broader Nifty fell 32.05 points or 0.27 per cent to 11,655.45.
---
How HDFC disrupted itself
Posted on 18th July 2019
Aditya (Puri) decided to travel to California to take a close look at the disruptions that were being discussed.

In September 2014, Mastercard Inc., a leading global payments and technology company that connects consumers, business, merchants, issuers and governments around the world, organised the trip for Aditya, then chairperson of its advisory committee for the Asia-Pacific region.
---
Be the first person to write a business review for GMR Mall International Airport wins arbitration against Maldives govt, awarded $270 mn