Apollo Hospitals Q1 profit falls 17.5% to Rs 72 crore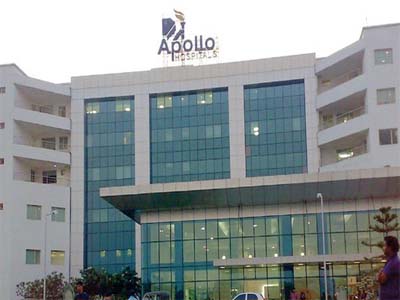 Healthcare major Apollo Hospitals Enterprise on Thursday reported a 17.52 per cent decline in standalone net profit to Rs 72.17 crore for the first quarter ended June 30.
The company had posted a net profit of Rs 87.51 crore during April-June quarter of the previous fiscal, Apollo Hospitals said in a BSE filing.
The company's net sales, however, during the quarter were up 12.23 per cent at Rs 1,465.43 crore as against Rs 1,305.73 crore in the corresponding period last fiscal.
Its total expenses were up 13.33 per cent to Rs 1,278.55 crore compared to Rs 1,128.07 crore last year.
Apollo Hospitals' revenue from healthcare services was up 5.91 per cent to 833.09 crore as against Rs 786.60 crore of Q1 of FY 2015-16.
Revenue from pharmacy was up 21.80 per cent to Rs 632.47 crore against Rs 519.24 crore.
Meanwhile, in a separate filing, the company said its Board on Thursday "discussed and deliberated the possibility of considering and evaluating various options to restructure and reorganise the business of the company, by realigning the business lines according to verticals".
It further said:" The board authorised the restructuring committee to immediately undertake such steps as may be required and necessary to evaluate, determine and prepare a road map for the proposed re-structuring, including engaging with relevant stake holders for this purpose."
Stock of Apollo Hospitals ended at Rs 1,357.70, up 0.66 per cent from the previous close on BSE.