Oracle loses $3 billion verdict for ditching HP Itanium chip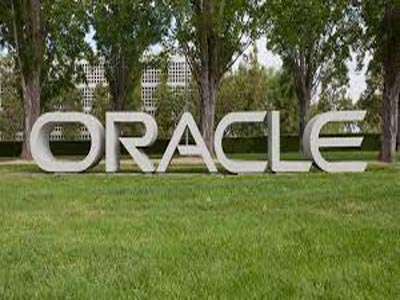 Oracle Corp. was ordered by a jury to pay $3 billion after finding that billionaire Larry Ellison and his company violated a contract to support software for Hewlett-Packard Co.'s (HP) once-promising Itanium chip.
The jury saw the case as clear cut and were swayed by what they saw as efforts by Ellison and former HP CEO Mark Hurd to hurt his previous employer, said juror Kyra Knaver, a student at Loyola Marymount University in Los Angeles. Ellison lured Hurd to Oracle in 2010 shortly after Hurd resigned amid an investigation into his relationship with a contractor.
Jurors in state court in San Jose, California, reached the unanimous verdict in less than five hours of deliberations on Thursday, concluding that Oracle's decision to bail out of an agreement to develop software for the Itanium chip hurt HP's revenue. Oracle said it will appeal the verdict, which is the largest in the US this year according to data compiled by Bloomberg News.
"Oracle's decision to stop future software development on the Itanium server platform in March of 2011 was a clear breach of contract that caused serious damage to HP and our customers," Hewlett Packard Enterprise Co. said in an emailed statement.
The decision is the second trial defeat for Oracle in about a month after the company lost a $9 billion verdict to Google while trying to stake a claim to the search giant's Android phone business. The $3 billion award, if ultimately paid, would account for 5.4% of Oracle's $56 billion cash on hand, according to data compiled by Bloomberg.
HP has since separated into two companies, with Hewlett Packard Enterprise taking the business under dispute with Oracle. Hewlett Packard Enterprise, looking to invest in new ways to win customers, has about $9 billion in cash, according to data compiled by Bloomberg. Since it split in November from its sibling company, now HP Inc., its shares have jumped about 10.4%.
In 2010, Oracle agreed to continue supporting the Itanium chip among other products. Two years later, a judge ruled that Oracle was contractually obligated to continue developing software for Itanium. Oracle told the jury at this month's trial that it had re-introduced the platform and would include support for it in future updates.
"Oracle never believed it had a contract to continue to port our software to Itanium indefinitely and we do not believe so today," the company said in a statement after the verdict. "Oracle has been providing all its latest software for the Itanium systems since the original ruling while HP and Intel stopped developing systems years ago."
Hewlett Packard Enterprise argued that by abandoning the product in 2011, the damage was already done.
Diana Garrett, a retired Intel Corp. software manager, said her familiarity with chip development helped her to quickly reject Oracle's case.
"Their arguments didn't make sense," she said. "Pretty much nothing added up."
The Itanium chip, developed in collaboration between HP and Intel in 2001, was once touted as architecture that would be pervasive in the computer industry. The processor failed to win industry-wide adoption, causing both HP and Intel to reduce their investment in it.