Hero MotoCorp, Honda Motors extend lead over Bajaj, TVS in two-wheeler market
Posted on 15th June 2015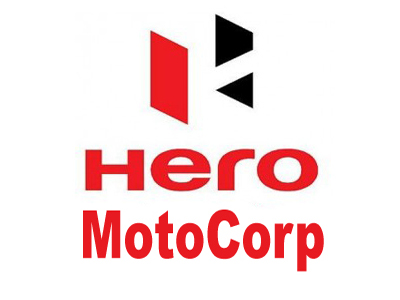 NEW DELHI: India's two-wheeler market is throwing up some interesting data, with the top two players way ahead of the next two and pushing smaller players to the fringe in a slowing market. The local two-wheeler unit of Japanese Honda Motor is still quite a distance behind No. 1 Hero MotoCorp, but is steadily narrowing the gap. Honda has already become bigger than Bajaj Auto and TVS Motors together, selling more units in the April-May period than the combined sales of the two once mighty rivals.

In the two-wheeler market that has turned sluggish due to erratic rural demand, Honda's ability to remain positive is seen as a great propeller for its ambitious leadership dream. It is steering ahead of the rest by being a mass-market player. Sales at Hero MotoCorp have declined by 5.64% in the past two months. Bajaj too has been in the negative territory. Chennai-based TVS Motors, which emerged as the third-largest player last year, maintained its edge over Bajaj Auto with sales rising 8%. Hero MotoCorp, despite the drop in sales, managed to stay ahead of the combined sales of its partnerturned-competitor Honda and TVS Motors.

Analyst tracking the two-wheeler market said the polarisation trend in the Indian two wheeler market is gaining strength as customers stick to market leader and top brands. "The smaller companies are on constant decline. It could be due to the downturn, where normally consumers prefer to stick to market leaders and impose higher confidence in their products. This could be weaning away customers from other companies like Suzuki Yamaha and to some extend Bajaj Auto," said an analyst at a multinational consultancy firm. The Indian twowheeler market declined 0.73% in the first two months of the current fiscal year, largely due to slowing demand from rural markets, after posting 5% growth in the year ended on March 31.
3 Indians join Manika in singles main draw ITTF World C'ships
Posted on 23rd April 2019
Three Indian women paddlers on Monday qualified for the main draw of ITTF World Championships on the second day of the competition at Budapest.

Suthirta Mukherjee, Madhurika Patkar and Archana Kamath have joined Manika Batra in the main draw of women's singles, while Anthony Amalraj and Manav Thakkar are just a match away from making the cut in the men's singles.
---
DoT floats draft proposal on 4G spectrum to BSNL, MTNL
Posted on 23rd April 2019
New Delhi: The Department of Telecom is learnt to have circulated a draft cabinet note for the allocation of 4G spectrum to BSNL and MTNL and implementation of a voluntary retirement scheme at the two loss-making telecom PSUs.

The department has sought comments of the key ministries on the proposals, an official source told PTI.
---
GST rate cuts now benefitting consumers more than before: Survey
Posted on 23rd April 2019
New Delhi: Consumers are of the view that they are benefitting from the Goods and Services Tax (GST) rate cuts now more than before as businesses and traders increasingly lower prices to the extent of the reduced tax rates, an online survey of 16,000 people has found.

The survey held by online community of consumers Local Circles has shown a steady improvement in customer experience between June 2018 and April 2019 on getting the benefit of tax cuts intended for them.
---
Banking on banks: Air India SPV seeks to lower debt burden
Posted on 23rd April 2019
Since the Rs 29,464-crore Air India working-capital debt taken over by it is backed by a sovereign guarantee, the Centre's special purpose vehicle Air India Assets Holding (AIAHL) is set to ask banks to cut interest rate on bulk of the loan to about 8.5% from 10.5-11% now.

The shifting of this debt to AIAHAL from the carrier was one of the steps taken to make the airline attractive to potential buyers.
---
SECI extends deadline for 3,000 MW solar tender
Posted on 23rd April 2019
The Solar Energy Corporation of India (SECI) has extended the deadline for receiving bids for the government's manufacturing-linked solar scheme to May 14. This is the third time the SECI has extended the date – original deadline was March 18, 2019. The scheme seeks to set up 3 gigawatt (GW) of solar plants against 1.5 GW of manufacturing units.
---
Be the first person to write a business review for Hero MotoCorp, Honda Motors extend lead over Bajaj, TVS in two-wheeler market