Asian Paints co-founder & non-executive director Ashwin Dani passes away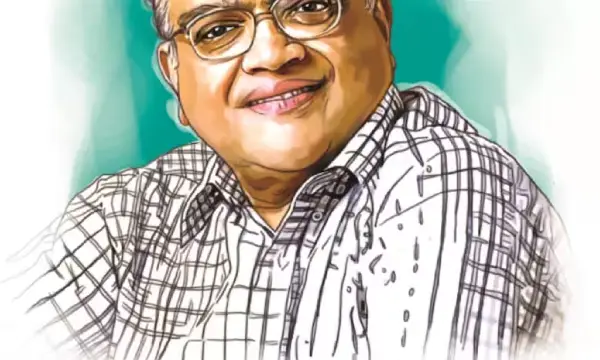 Ashwin Dani, the billionaire co-owner of India's largest paint firm, Asian Paints, passed away at the age of 81 on Thursday. He is survived by his wife Ina Dani and three children, Jalaj, Hasit, and Malav.

Bloomberg estimated Dani's networth at approximately $7.1 billion as of Wednesday. His networth increased by $526 million since January this year as the company's sales revived after the pandemic.

Dani began his career in 1967 as a development chemist with Inmont Corporation, now known as BASF, an industrial coatings manufacturer based in Detroit, US.

In 1968, Dani, a dedicated yoga practitioner, returned to India to join Asian Paints, a company co-founded by his father, and worked his way up through the ranks to join its board in 1970. He held the position of vice-chairman and managing director of the company from 1998 to 2009. He later served as a non-executive director of the company.

Born in October 1942 in Mumbai, he had earlier completed his degree in chemistry at Mumbai University in 1966 and later pursued a Master's degree in chemical engineering at The University of Akron in the US.

One of his main achievements was pioneering computerised colour matching in the Indian industry, a concept now widely embraced in sectors such as paint, plastic, printing ink, and textile. Under his guidance, Asian Paints became the first paint company in India and Asia to adopt this concept in 1975.

Pallavi Shroff, an independent director on the board of Asian Paints, called the company's growth a testimony to his vision.

"Ashwin bhai was a pioneer and a visionary," she said.

Later, Dani played an important role in establishing a 50:50 joint venture between Asian Paints and PPG Industries, Inc., US, focused on industrial coatings.

Asian Paints PPG has been operating successfully for 26 years. He also played a key role in transitioning the packaging of water-thinnable paints for decorative use from metal to plastic containers.

Dani's contributions played a crucial role in the company's growth, making it the largest paint manufacturer in the country with a consolidated turnover of Rs 34,422 crore as of March this year.

Asian Paints was set up in 1942 by four friends: Champaklal Choksey, Chimanlal Choksi, Suryakant Dani (Ashwin's father), and Arvind Vakil in Mumbai. Of these, the Choksey family has sold its stake, and the remaining three families own a 52.3 per cent stake in the company.