IRDAI asks insurers to suo motu settle claims of Odisha rail mishap victims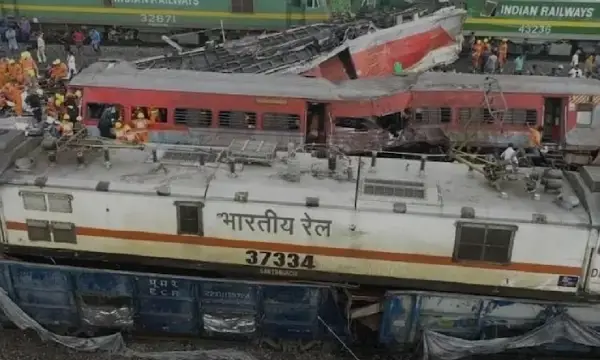 The Insurance Regulatory and Development Authority of India (Irdai) has asked the insurance companies to undertake "suo motu" settlement of claims for the victims of the Odisha train tragedy, The Economic Times (ET) reported on Monday. The insurers have been asked to "immediately" contact the administration and get the list of those who have died or been injured.

Under suo motu settlement, the companies settle the claims even without the other parties applying for it. This is usually done after natural disasters.

"The claims process may be started suo moto by the companies and the claims settled expeditiously adopting a simplified claim settlement approach," Rakesh Joshi, member of Irdai (finance and investment), was quoted in the report as saying in a communique to life and non-life insurance companies.

Earlier, the insurers had undertaken suo motu settlement after the flash floods in Himachal Pradesh in 2022. It was also done during the 1993 Mumbai blasts.

ET quoted another industry person as saying that the insurers will not ask for corroborating documents in this case. If the Railway authorities say that a traveller is dead, his claim will be settled without waiting for the post-mortem report.

In the accident, which is being called the worst in India in at least two decades, 288 people have lost their lives, and over 1,000 injured people have been admitted to different hospitals.

Apart from personal health policy, any passengers will also be eligible to receive payments under the group insurance policy of the Indian Railway Catering and Tourism Corporation (Irctc). It provides a sum insured of Rs 10 lakh in case of death, Rs 7.5 lakh in case of permanent disability and Rs 2 lakh for hospital expenses. Rs 1 lakh is also provided for transporting the insured's mortal remains.