Titan Company hits record high; surges 6% in one week on stable outlook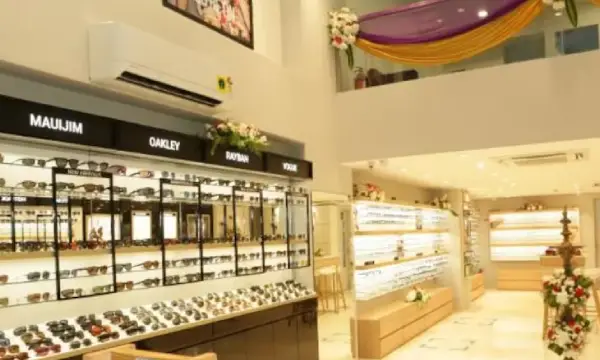 Shares of Titan Company hit a new high of Rs 2,840.60, up 1 per cent on the BSE in intra-day trade on Tuesday. In past one week, the stock has rallied 6 per cent on stable business outlook, as compared to 1.5 per cent rise in the S&P BSE Sensex. Thus far in the calendar year, Titan has outperformed the market, by surging 10 per cent, as against 3 per cent gain in the benchmark index.

Titan is a joint venture between the Tata Group and Tamil Nadu Industrial Development Corporation Limited (TIDCO). Titan is the market leader in the domestic branded jewellery industry (with brands like Tanishq, Zoya, Mia and Caratlane) and in the domestic wristwatches segment (with brands including Titan, Fastrack, Sonata and Xylys).

Titan posted better-than-expected revenue growth in the March quarter of the financial year 2022-23 (Q4FY23), powered by strong demand trends in the jewellery and watch segment.

Standalone jewellery sales for the firm were up 24 per cent year-on-year (YoY) on a slightly lower base and aided by like-to-like growth of 19 per cent. The company highlighted that new buyer growth was at 15 per cent while average ticket size was up 8 per cent.

The four-year growth for the jewellery segment remains at a robust 24 per cent at the end of Q4FY23.
Another positive in Q4 was the 29 per cent growth in the sales of studded jewellery on the back of promotional activity. The segment, which fetches higher margins, now accounts for 33 per cent of jewellery sales and is 100 basis points (bps) higher YoY. This is, however, still lower than the pre-pandemic levels of 37 per cent.

Overall consolidated revenues grew 33 per cent YoY to Rs 10,360 crore. Earnings before interest, taxes, depreciation, and amortization (EBITDA) margin improved 30 bps YoY to 10.5 per cent. Absolute EBITDA increased 37 per cent YoY to Rs 1,089 crore. The company's profit after tax grew 39 per cent YoY to Rs 736.0 crore.

Titan's regionalisation strategy in key focus market (regions where it has a lower market share than its national average) is bearing fruit with market share gains in regions such as South and East. Analysts at ICICI Securities believe Titan is a structural growth story and appears to be a key beneficiary of the unorganised to organised shift in the Indian jewellery market. Over the longer term, the company aspires to grow jewellery revenues by 2.5x by FY27 (implied CAGR: 20 per cent from FY22 base, the brokerage firm said.

"We expect EBITDA margins to be in the range of 12.5-13 per cent. Robust business model (30 per cent plus RoCE) and strong earnings visibility will enable Titan to sustain its premium valuations, going forward," the brokerage firm said in result update. It reiterates BUY with a revised target price of Rs 3,240 (57x P/E FY25E EPS).

Analysts at Prabhudas Lilladher expects Titan to capitalize on long term growth opportunity led by jewellery segment gains due to network expansion, regional thrust and higher growth in sub brands like Mia, Zoya and Caratlane, Omni-channel strategy across jewellery, watches and eyewear, new growth drivers like Caratlane, Titan Eye+, Taneira and strong growth in wearables with smartwatch volumes exceeding 1 million in FY23. The brokerage firm retains 'buy' rating on Titan with a target price of Rs 2,992 per share.

ICRA expects Titan's revenue to continue to record a healthy YoY growth over the next 2-3 years, driven by accelerated formalisation of the jewellery retail industry, Titan's strong brand equity and planned expansion of its retail presence across the operating segments. Titan's operating margin is expected to remain range-bound at around 12-13 per cent over the medium term, backed by operating leverage, prudent hedging practices and improvement in the revenue share of higher-margin studded jewellery.

The rating agency reaffirmed the long-term rating of Titan with a stable outlook, which reflects that the company will continue to maintain a comfortable capital structure and healthy coverage metrics while benefitting from its market leadership position and a diversified business profile, ICRA said in rating rationale.