Puducherry CM Narayanasamy walks out of Assembly as Congress government loses trust vote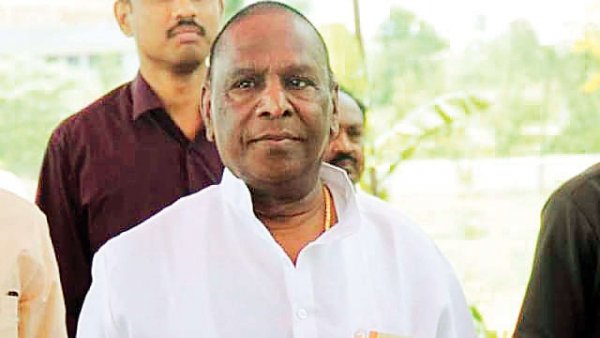 In a significant political development, Puducherry CM V Narayanasamy on Monday (February 22) lost the trust vote. CM Narayanasamy walked out of the Assembly along with his ministers after concluding his speech.

After the resignation of two MLAs on Sunday, the numbers of MLAs supporting the Congress government in Puducherry had dropped to 12 MLAs in the assembly. It is to be noted that 14 is the majority mark in Puducherry Assembly. As CM Narayanaswamy started the Trust Vote debate, he sounded conficent and went on to claim that he still had a majority.

"MLAs should stay loyal to the party. MLAs who have resigned will not be able to face the people as they will call them opportunists," CM V Narayanasamy said in Assembly.

Launching a scathing attack on former Puducherry L-G Kiran Bedi, CM Narayanasamy said, "Former L-G Kiran Bedi and central government colluded with the Opposition and tried to topple the government. As our MLAs stayed united we managed to pull off the last 5 years. The Centre has betrayed the people of Puducherry by not granting funds we requested."

The Puducherry CM also accused Kiran Bedi of creating hurdles to welfare schemes in the Union Territory.

Earlier on Thursday, Lieutenant Governor Tamilisai Soundararajan had asked CM Narayanasamy to take a floor test on Monday citing the opposition's claim that his government has lost the majority. L-G Soundararajan called for the trust just a day after taking charge as Puducherry L-G.