Eight MPs suspended from Rajya Sabha over unruly behaviour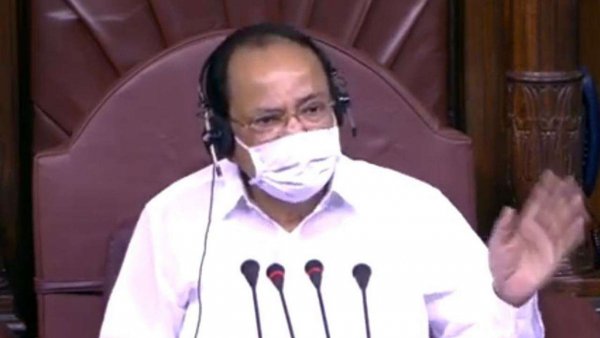 A total of eight MPs were suspended from Rajya Sabha on Monday for unruly behaviour on Sunday. The MPs include Derek O Brien, Sanjay Singh, Raju Satav, KK Ragesh, Ripun Bora, Dola Sen, Syed Nazir Hussain and Elamaran Karim.

Condemning the MP's misbehaviour with Rajya Sabha Deputy Chairman Harivansh on Sunday, Rajya Sabha Chairman Venkaiah Naidu said that it was a bad day for the Upper House of the Parliament.

"It was a bad day for Rajya Sabha yesterday when some members came to the well of the House. Deputy Chairman was physically threatened. He was obstructed from doing his duty. This is unfortunate & condemnable. I suggest to MPs, please do some introspection," Naidu said.

As the session began on Monday, BJP Rajya Sabha MPs filed a complaint against opposition members who created ruckus in the Rajya House on Sunday during the discussion over farm bills.