At least 400 suspected COVID-19 deaths went unaccounted in July, says Pune Mayor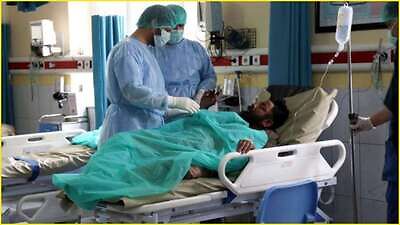 Pune Mayor Murlidhar Mohol alleged that at least 400 suspected COVID-19 deaths have gone unaccounted during July in the city.

The Pune mayor raised the issue with Maharashtra Chief Minister Uddhav Thackeray when he visited the city to take stock of the COVID-19 situation.

He further alleged that at least every month at least 400 to 500 deaths of suspected coronavirus patients go unaccounted for Sassoon General Hospital and private hospitals in the city, a news agency reported.

He reasoned that these COVID-19 deaths are not reported because patients are either brought dead to the hospitals or they die immediately after being brought there.

No tests are performed on the deceased, however, the X-ray of these people show symptoms of COVID-19, Murlidhar Mohol said.

"Early tracing of patients should be done so that they can be given timely treatment and such deaths can be stopped," he said.

Following the above-mentioned incident, Collector Naval Kishore Ram said that an inquiry will be conducted for which reports have been sought from Sassoon hospital.

"There might be some issues related to data entry. But the figure mentioned by the honourable mayor looks impossible. But we will conduct a fair inquiry as I have sought a report from Sassoon," the collector said.

As per the data provided by the Health Ministry, Maharashtra, the worst affected state from the infection, has a total of 1,50,966 active cases and 14,994 deaths.

India has yet again witnessed the highest single-day spike of 57,117 COVID-19 cases in the last 24 hours, and its tally has neared the 17 lakh mark, informed the Union Ministry of Health and Family Welfare.

With this latest spike, the total cases in the country stand at 16,95,988. Among these cases 5,65,103 are active. A total of 10,94,374 patients have been cured/discharged/migrated.