SBI slashes MCLR by 35 bps, interest rates on savings accounts down by 25 bps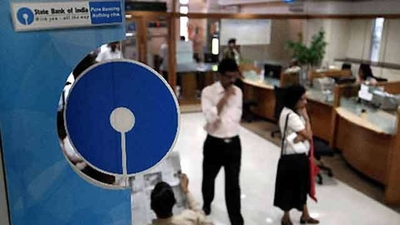 India's largest lender State Bank of India on Tuesday announced that it will slash the marginal cost of funds based lending rate (MCLR) by 35 bps across all tenors. Effective from April 10, SBI's one-year MCLR will be 7.40% from 7.75%.

This is the 11th consecutive cut in MCLR by SBI in FY 2019-20.

The move will be beneficial for borrowers who have MCLR-linked floated rate loans, such as home loans.

One-year tenor is the benchmark against which most of the consumer loans are priced.

"Consequently, EMIs on eligible home loan accounts (linked to MCLR) will get cheaper by around Rs 24.00 per 1 lakh on a 30-year loan," SBI said.

The Bank also announced that it has reduced the interest rates on savings bank deposits by 25 bps from 3% to 2.75%. This will come in effect from April 15,

Last month, SBI decided to defer that payment of instalments and interest/EMIs on Term Loans due between March 1 and May 31 for three months.

The decision is in line with RBI's relief package announced on Friday that asked all banks to give its customers a three-month moratorium for on term loans.

"In terms of RBI COVID19 regulatory package, SBI has initiated steps to defer the instalments and interest/EMIs on Term Loans falling due between 01.03.2020 and 31.05.2020 and extended the repayment period by 3 months. The interest on Working Capital facilities for the period 01.03.2020 and 31.05.2020 is also deferred to 30.6.2020," it wrote on Twitter.