IT shares under pressure on Covid-19 outbreak; TCS, Wipro hit 52-week lows
Posted on 11th March 2020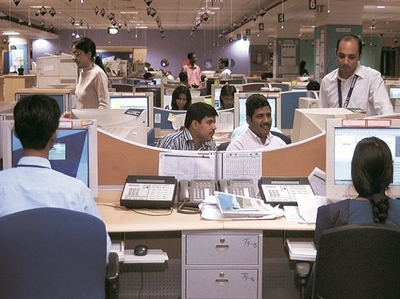 Shares of information technology (IT) companies were under pressure on Wednesday with sector giant Tata Consultancy Services (TCS) and Wipro hitting their respective 52-week lows on the National Stock Exchange (NSE) in the early morning trade on concerns over potential impact from COVID-19 (Coronavirus).

Nifty IT index, the top loser among the key sectoral indices, too hit its 52-week low of 14,356, down 3.4 per cent on the NSE. The index was at its lowest level since January 15, 2019, when it had touched 14,262 points in the intra-day trade. In comparison, the benchmark Nifty50 index hit an intra-day low of 10,334 points, down 1.1 per cent.

Among the individual stocks, TCS hit a 52-week low of Rs 1,920, down 2.6 per cent, while Wipro slipped 5 per cent to Rs 204 on the NSE. Infosys, Tech Mahindra and HCL Technologies were down in the range of 5 per cent to 6 per cent in early morning trade today.

Analysts at JP Morgan believe IT services firms have not seen direct impact of the virus so far, but risks to "business-as-usual" delivery of said services are increasing as virus infection spreads to more countries.

"Various enterprise clients are increasingly restricting or might restrict domestic travel. Assuming the virus impact continues to spread, we believe clients could increasingly have consultants work from home, but could also cut/delay deployment of new consultants," the brokerage firm said in IT and BPO services sector update.

The brokerage firm further said, uncertainty and potential disruption from COVID-19 could lead clients to delay decision making and push back new project starts and outsourcing initiatives. Moreover, potential travel restrictions could delay new project awards wherever final outsourcing decision is contingent upon travel.

"Many client industries are going to incur lower earnings in C1H or this year, due to direct impact to their businesses (e.g. various travel clients have cut expectations). We believe IT buyers could respond to lower earnings (or revenue) by cutting discretionary IT services projects, which could hurt 2Q/3Q growth rates across various firms," it added.

At 09:54 am, TCS erased its early morning losses partially and was trading 1 per cent lower at Rs 1,954 on the NSE.

The company announced that its board has declared an interim dividend of Rs 12 per equity share. The interim dividend shall be paid on Tuesday, March 24, 2020 to the equity shareholders of the company. It has fixed March 20, 2020 as the record date for the purpose.
Ram Temple Bhoomi Pujan: Ayodhya begins ritual with 'Gauri Ganesh puja'
Posted on 3rd August 2020
The rituals preceding the 'bhoomi pujan' of the Ram temple began here on Monday with an elaborate 'Gauri Ganesh' puja.

The three-day rituals that will culminate with the 'bhumi pujan' that will be performed by Prime Minister Narendra Modi on Wednesday, began with the Ganesh puja that is considered mandatory for all major occasions in the Hindu religion.
---
Delhi Riots: Ex-AAP councillor Tahir Hussain confesses to being mastermind behind communal violence
Posted on 3rd August 2020
The Special Investigation Team (SIT) team of Delhi Police said on Sunday that Tahir Hussain has admitted to his role in the northeast Delhi riots that took place in the month of February against the Citizenship Amendment Act (CAA).

Police said that during the interrogation the now suspended AAP councillor revealed that he wanted to teach Hindus a lesson using his political power and money. He told police that he was the mastermind of the northeast Delhi riots.
---
Officer probing Sushant's death 'forcibly quarantined' in Mumbai: Bihar DGP
Posted on 3rd August 2020
Bihar DGP Gupteshwar Pandey on Sunday charged that Vinay Tiwari, the IPS officer from Patna who is in Mumbai to probe a case related to Bollywood actor Sushant Singh Rajput's death, has been forcibly quarantined by civic authorities in the metropolis.

Tiwari is heading a Bihar Police team which is in Mumbai to investigate an abetment to suicide case on the basis of a complaint filed by the late actor's father in Patna.
---
Fuel demand recovery stalled in July amid Covid lockdown, prices: Report
Posted on 3rd August 2020
Fuel prices rose but demand recovery stalled in July as people remained indoors owing to the coronavirus induced lockdown in several states. While demand for diesel in July dropped 12.5 per cent over June, Petrol sales in July also fell 1 per cent, Economic Times reported.

Meanwhile, the sale of aviation turbine fuel (ATF) rose 3.8 per cent in July from a month earlier but is down 65 per cent from the July of 2019 due to the absence of international flights and limited domestic operations.
---
Gujarat's coronavirus tally rises to 63,675, death toll jumps to 2,487
Posted on 3rd August 2020
Gujarat saw 1,101 new coronavirus cases on Sunday, taking its total to 63,675, while the death toll rose to 2,487 with 22 patients succumbing.

The state recorded 28,795 cases during July, and in the first two days of August, 2,237 cases have been registered.
---
Be the first person to write a business review for IT shares under pressure on Covid-19 outbreak; TCS, Wipro hit 52-week lows