SBI board accepts resolution plan for sale of RCom, subsidiaries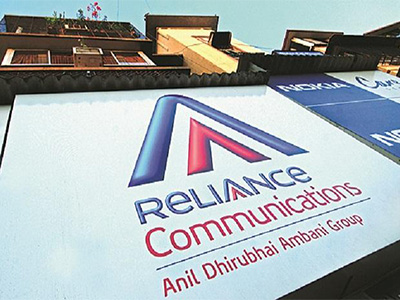 State Bank of India's (SBI's) board has accepted the resolution plan for sale of Reliance Communications (RCom) and its subsidiaries Reliance Telecom and Reliance Infratel. According to sources in the bank, the final voting on the resolution will be over on Wednesday.
They expect 66 per cent of the votes to be in favour of the resolution during the meeting of the committee of creditors (CoC).

The CoC, which is led by SBI, had earlier chosen Mukesh Ambani's Reliance Jio Infocomm and Delhi-based UV Asset Reconstruction Company (UVARC) as highest bidders for the assets of RCom and its subsidiaries, according to sources in the know.
The combined bid amount at that time was around Rs 21,000 crore.

Sources in SBI said that, according to their estimation, they will be able to recover 35 per cent of the Rs 41,000 crore outstanding exposure of banks. The total claims made by various creditors against the companies were Rs 1.32 trillion.

The Anil Ambani-run company went through the insolvency process, and was referred to the National Company Law Tribunal (NCLT) in May last year.

This came after an offer by Reliance Jio to buy its assets did not find favour with the creditors. The conditions imposed by the department of telecommunications, too, were a hindrance.
The resolution professional (RP) was appointed in June.

Sources said Reliance Jio agreed to marginally up its earlier offer and is willing to pay about Rs 4,700 crore for the tower and fibre assets of Reliance Infratel.

Delhi-based UVARC offered to pay about Rs 16,000 crore for spectrum, real estate, enterprise and data centre businesses of RCom and Reliance Telecom.

The bidders are believed to have committed themselves to paying 30 per cent of the proceeds within 90 days. The banks, however, will be able to salvage much more from the deal compared to the case of another telco, Aircel, which went to the NCLT.

In this case, they took a haircut of over 99 per cent on the outstanding dues of Rs 20,000 crore.
Even here, it was UVARCL that won the bid, agreeing to pay Rs 150 crore upfront. The ARC's plan was to sell fibre and other telecom assets to recover some bank dues.