Mainak resigns as CARE Ratings chief after Sebi asks for his removal
Posted on 13th February 2020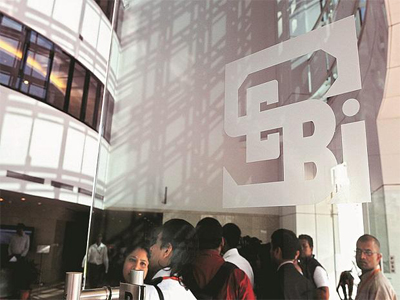 S B Mainak has resigned as chairman of CARE Ratings, the company said in a stock exchange notification after the market regulator reportedly asked for his removal.

The Securities and Exchange Board of India (Sebi) nudged the rating agency after a forensic report said Mainak had asked his staff to not change the ratings of Infrastructure Leasing and Financial Services (IL&FS), the bankrupt shadow banker, the Economic Times reported on Thursday.

Consultancy firm EY earlier this week gave Sebi a report recording employee statements, WhatsApp messages and call recordings of CARE employees.

Mainak, a former managing director of Life Insurance Corporation, was an independent director and chairman of CARE Ratings. In December, CARE's managing director and chief executive officer (MD & CEO) Rajesh Mokashi resigned after a whistleblower complaint alleged management interference in ratings of companies, including IL&FS.

In August 2019, Moody's India arm ICRA sacked its MD & CEO Naresh Takkar after whistleblower allegations.

Sebi, in December, fined CARE, ICRA and India Ratings Rs 25 lakh each for violating regulations on assigning ratings to non-convertible debentures (NCDs) of IL&FS. Sebi rarely asks companies to remove top officials but it has a lot of say when it comes to key appointments at market intermediaries such as stock exchanges, depository participants and credit rating agencies.
Telangana CM KC Rao urges PM Modi to extend lockdown till 1st week of June
Posted on 7th April 2020
As confusion around the extension of the lockdown continues to trouble people, Telangana Chief Minister K Chandrasekhar Rao on Monday Prime Minister Narendra Modi to extend the lockdown beyond April 14 to so that the spread of coronavirus in India can be contained.

I'm requesting the PM to talk to all CMs and take a call to extend the nationwide lockdown up to the first week of June, otherwise we cannot control coronavirus pandemic. Even a small country like Singapore is extending lockdown for one more month. Ours is a huge country, Rao said.
---
Global coronavirus death toll nears 75,000; over 13 lakh confirmed COVID-19 cases worldwide
Posted on 7th April 2020
The number of coronavirus cases worldwide has crossed 13 lakh with more than 74,000 deaths, according to the Johns Hopkins University tracker.

The tracker recorded 1,347,676 cases worldwide and 74,744 deaths. Out of the 13 lakh COVID-19 patients, 277,331 have recovered from the disease.

The United States, which has now become the epicentre of the coronavirus, recorded over 20,000 new cases and 1100 new deaths from COVID-19 between Sunday and Monday, according to the university tracker.
---
British PM Boris Johnson taken to ICU as coronavirus symptoms worsen
Posted on 7th April 2020
British Prime Minister Boris Johnson has been taken into intensive care after his coronavirus symptoms worsened on Monday, Downing Street has said.

UK foreign secretary Dominic Raab has taken charge as Johnson was moved to the ICU at St Thomas' Hospital in London on Monday.

Johnson was tested coronavirus positive ten days ago but remained home. He went to the hospital on Sunday night after he continued to have a fever despite self-isolating for more than the stipulated seven days.
---
Coronavirus death toll crosses 10,000 as US enters 'toughest week'
Posted on 7th April 2020
The coronavirus death toll in the United States crossed 10,000 on Monday as the country entered what officials describe as the toughest week.

According to Johns Hopkins University's coronavirus tracker, there are 368,079 COVID-19 cases in the US and 10,923 deaths.

So far, 19,828 infected people have fully recovered.
---
Oil prices skids after Saudi-Russia talks, stocks jump on Covid-19 slowdown
Posted on 6th April 2020
Oil prices skidded on Monday after Saudi-Russian negotiations to cut output were delayed, keeping oversupply concerns alive, while stocks jumped as investors were encouraged by a slowdown in coronavirus-related deaths and new cases.

In currency markets, sterling fell after the British Prime Minister was admitted to the hospital following persistent coronavirus symptoms as the pandemic rapidly spreads.
---
Be the first person to write a business review for Mainak resigns as CARE Ratings chief after Sebi asks for his removal