GMM Pfaudler hits record high, rallies 52% in 14 days post Q3 results
Posted on 11th February 2020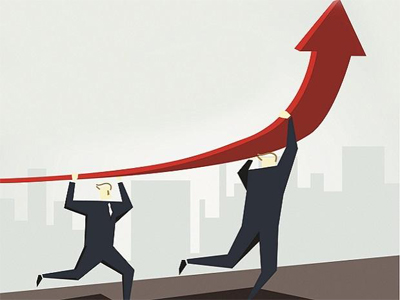 Shares of GMM Pfaudler rallied 13 per cent to hit an all-time high of Rs 3,285 on the BSE on Tuesday on the back of heavy volumes. The stock surpassed its previous high of Rs 3,048, touched on February 5, 2020.

GMM Pfaudler is a leading supplier of process equipment to the pharmaceutical and chemical industry segments.

The company reported a strong 74 per cent year-on-year (YoY) jump in its consolidated net profit at Rs 21.1 crore for the quarter ended December 2019 (Q3FY20). It had a profit of Rs 12.1 crore in the year-ago quarter. Operating revenue increased by 19 per cent to Rs 156 crore from Rs 131 crore in the corresponding quarter of previous fiscal.

Earnings before interest, tax, depreciation, and amortisation (Ebitda) improved significantly by 46 per cent YoY at Rs 30.4 crore, while margins expanded 400 basis points to 20 per cent versus 16 per cent in Q3 of last year. Higher realisations, lower commodity costs, greater operating leverage and more export orders in Q3FY20 expanded the Ebitda margin.

The management said the order book continues to remain healthy on the back of strong demand from the chemical and pharmaceutical sectors. The company will selectively add capacity looking at the robust demand environment. The Company has also laid out a five-year plan with an aim to take the Company to next level of sustainable growth, it said.

With huge capacities added in specialty chemicals and agro, demand for Pfaudler equipment is rising. The glass furnace capacity is a bottleneck; hence, demand is shifting to other operators. Looking at the order pipeline, however, two gas furnaces have been ordered from Japan, which would be commissioned by June 2020. This would help GMM fulfill all potential demand and not allow any diversion of orders, according to analysts at Anand Rathi Share and Stock Brokers.

"On the commissioning of two gas furnaces and management's keenness for inorganic growth opportunities, we are sure of a bright FY21 as well. The debt-free status, healthy operating cash-flow, with strong prospects and profitability, lead us to retain our 'Buy' rating on the stock," the brokerage firm said in company update. However, the stock is already trading above the brokerage's 12-month target price of Rs 3,033 per share.

At 12:18 pm, GMM Pfaudler was up 11 per cent at Rs 3,245 on the BSE, against 0.65 per cent rise in the S&P BSE Sensex. The trading volumes on the counter more than doubled with a combined 121,261 shares changing hands on the NSE and BSE so far.
'Switch of all lights in your homes for 9 minutes at 9 PM on April 5': PM Modi's appeal to India in video message
Posted on 3rd April 2020
Prime Minister Narendra Modi on Friday addressed the nation through a video message, in which he appealed to the citizens of India to come together to defeat the threat of the coronavirus disease (COVID-19) crisis, that is spreading like wildfire across the nation.

In a unique proposition, the Prime Minister asked every citizen to switch off all lights at their residences on April 5 at 9 PM for nine minutes and instead light a candle, a 'Diya', or their mobile's flashlights to mark India's fight against coronavirus.
---
Tablighi Jamaat patients making lewd gestures at nurses, roaming nude in hospital: Ghaziabad CMO writes to police
Posted on 3rd April 2020
Hours after Delhi government wrote to capital's police commissioner seeking deployment of adequate police force at the quarantine centres and hospital where people who attended the Tablighi Jamaat event in Nizamuddin Markaz have been kept, adjoining Ghaziabad's Chief Medical Officer (CMO) has written to the local police saying that the Jammat attendees have been roaming nude inside the MMG district hospital and making lewd gestures and remarks at the nurses.

In the letter, the CMO said that the inmates who have been put under observation are misbehaving with the hospital staff.
---
960 foreigners linked to Tablighi Jamaat blacklisted, visas cancelled
Posted on 3rd April 2020
Taking stringent action against the Tablighi Jamaat, Nizamuddin, the Centre on Thursday blacklisted 960 foreigners and cancelled their tourist visas after over their involvement in Jamaat activities. The government also said that necessary legal action will be taken against them.

Under the directions of Union Home Minister, Shri Amit Shah, the Ministry of Home Affairs (MHA) has blacklisted 960 foreigners, present in India on tourist visas, for their involvement in Tablighi Jamaat activities, the Ministry of Home Affairs said in an official statement.
---
British Airways to lay off 28,000 employees, 60% of its workforce
Posted on 16th March 2020
The United Kingdom's flagship airline British Airways (BA) will temporarily lay off 28,000 employees, which is a staggering 60% of its entire workforce, news agency PTI reported. The move comes amid the coronavirus disease (COVID-19) crisis which is spreading like wildfire across the world and paralysing the airline sector, among several others.

The airline, which has grounded most of its fleet due to the coronavirus, has been locked in talks with unions for more than a week.
---
Coronavirus: Total confirmed COVID-19 cases cross 10 lakh worldwide; more than 50,000 dead
Posted on 3rd April 2020
The number of 'confirmed' coronavirus disease (COVID-19) cases in the world crossed 10 lakh around late Thursday night, with the Coronavirus Resource Center at the John Hopkins University putting the total number of confirmed cases worldwide at 1,014,673 on Friday at 7 AM.

It is worth noting that it just took a little over 24 hours for the number of global cases to jump from nine lakh to 10 lakh.
---
Be the first person to write a business review for GMM Pfaudler hits record high, rallies 52% in 14 days post Q3 results