UP cops arrest owners of bogus brokerage involved in Rs 4,122 cr DHFL scam
Posted on 7th December 2019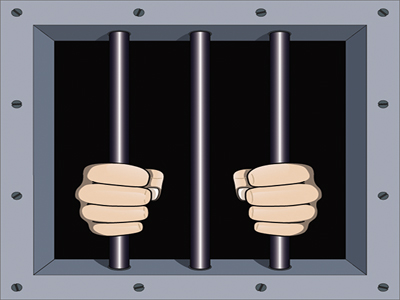 The economic offences wing (EOW) of Uttar Pradesh Police has arrested seven accused in the UP Power Corporation Limited (UPPCL) employees' provident fund (PF) scam, in which Rs 4,122 crore was illegally parked with private lender Dewan Housing Finance Corporation Limited (DHFL).

Those arrested included a senior DHFL official, a chartered accountant and the owners of bogus brokerage firms. With the new arrests yesterday, the number of those rounded up in the case has risen to 12.

While Rs 4,122 crore was invested in DHFL as unsecured term deposits by the two trusts managing the PF of the power employees between March 2017 and December 2018, about Rs 2,267 crore is still to be repaid by the company, which has been barred by the Bombay High Court from making fresh repayments.

The arrested persons are Amit Prakash, Manoj Kumar Agarwal, Vikas Chawla, Sanjay Kumar, Shyam Agarwal, Arun Jain and Pankaj Giri alias Nishu.

According to the state government, Prakash had served as the regional sales manager of DHFL in Lucknow and was responsible for empanelling firms and individuals as brokers/brokerage firms. He has been accused of criminal complicity with suspended UPPCL official P K Gupta and his son Abhinav for facilitating high-value brokerages.

Manoj Kumar Agarwal, Chawla, Sanjay Kumar, Jain and Giri had either floated bogus brokerage firms or acted as conduits for taking hefty commissions from DHFL for the term deposits made by the UPPCL trusts. Shyam Agarwal is a chartered accountant and allegedly facilitated payment of brokerages to seven different firms/individuals.

Last month, the Adityanath government had undertaken to ensure the payment of outstanding investments with DHFL, in case the tainted non-banking financial company (NBFC) failed to fulfill its commitment.

According to the UP Government Order (GO), the state would first harness legal avenues to secure the PF investment in DHFL, failing which the UPPCL would be asked to arrange funds out of its own resources to repatriate the corpus. In case, the power utility also failed to mobilise funds, the state government would offer an interest-free loan to the UPPCL to make up for the purported loss.

Meanwhile, the state has also started the process of disinvesting the PF corpus in two other NBFCs, namely, LIC Housing Finance and PNB Housing Finance, which would later be invested in other public sector financial institutions.

The 45,000-odd UPPCL employees had long been demanding the Adityanath government to issue a gazette notification undertaking to ensure repayment. DHFL is currently being probed by the enforcement directorate for money laundering.

While Rs 4,122 crore was invested in DHFL alone, PF investments were also parked in LIC Housing and PNB Housing with the investments in the three NBFCs to the tune of Rs 6,600 crore.
'No desire for any post': Sachin Pilot calls truce after meeting with Gandhis, says wanted self-respect to remain intact
Posted on 11th August 2020
Former Rajasthan Deputy Chief Minister Sachin Pilot on Monday called truce with the Congress party after a month of high-pitched political drama that also played in the High Court and the Supreme Court. Pilot, who was sacked as deputy CM and as state unit chief, said he has no desire for any post and just wanted the self-respect to remain intact.

His statement came after a meeting with Rahul Gandhi and Priyanka Gandhi Vadra, and announcement of a three-member panel by party chief Sonia Gandhi.
---
Former President Pranab Mukherjee put on ventilator support after brain clot surgery
Posted on 11th August 2020
Former President Pranab Mukherjee is on ventilator support after undergoing brain surgery at the Army Research and Referral hospital, where he was admitted on Monday morning after testing positive for COVID-19, sources said on Tuesday.

On a visit to the hospital for a separate procedure, I have tested positive for COVID-19 today. I request the people who came in contact with me in the last week, to please self isolate and get tested for COVID-19, Mukherjee tweeted on Monday afternoon.
---
UP: Chased by eve-teasers, US scholar girl dies in Bulandshahr road accident
Posted on 11th August 2020
In what comes as a tragic end to a bright life, Sudiksha, a girl from Uttar Pradesh's Gautam Buddh Nagar who had received Rs 3.83 crore scholarship to study in the US, died after falling off from a bike in Bulandshahr after being chased by eve-teasers. Sudiksha had returned to India and was going to Sikandrabad with her uncle Manoj Bhati to meet her relatives.

According to reports, the eve-teasers had started performing stunts near Sudisha due to which her uncle was facing difficulty in riding the bike and was getting imbalanced.
---
Kerala plane crash: Air India praises Malappuram residents for saving lives
Posted on 10th August 2020
Air India Express has expressed its gratitude to people of Mallapuram, Kerala for help in a lane crash in which 18 people died Friday night.

In a tweet, the Air India Express said, Taking a bow to HUMANITY! A standing ovation from our hearts to the PEOPLE OF MALAPPURAM, Kerala, who had showered us with kindness & humanity during the uncertain incident. We owe you a lot! #ExpressGratitude.
---
Vodafone-Idea's fate hinges on the Supreme Court's AGR verdict today
Posted on 10th August 2020
For Vodafone Idea Ltd (VIL), the future course is closely pegged to today's Supreme court decision on the issue of tenure of payment of adjusted gross revenue (AGR) dues.

In the last hearing, held in July, the court had ended some confusion by clearly telling VIL and other operators that there would be no reassessment of the AGR dues calculated by the department of telecommunications (DoT). Operators had earlier claimed, based on their self-assessment, that the payable amount should be far less.
---
Be the first person to write a business review for UP cops arrest owners of bogus brokerage involved in Rs 4,122 cr DHFL scam