Kia, Hyundai's $300 mn funding in Ola, Ola Electric gets CCI approval
Posted on 31st October 2019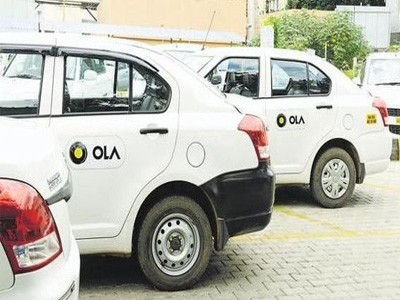 NEW DELHI : The Competition Commission of India (CCI) has approved a proposed $300 million investment by Hyundai Motor Company (HMC) and Kia Motors Corporations (KMC) for stake acquisition in ANI Technologies, which operates ride-sharing company Ola and Ola Electric, under the Competition Act, 2002.

"The commission approved the proposed combination, subject to carrying out of modifications proposed by HMC and KMC, under regulation 19(2) of the CCI (procedure in regard to the transaction of business relating to combinations) Regulations, 2011," the CCI said in a statement on Wednesday.

The two companies -- HMC and KMC -- are a part of the Hyundai Motor Group (HMG), engaged in manufacturing and distribution of automobiles, automobile parts and accessories, after-sales service, research and development of automotive engineering across the world.

In India, HMC primarily operates through its subsidiary Hyundai Motors India, while KMC operates through its subsidiary Kia Motors India Private Limited.
Maharashtra CM Uddhav Thackeray to visit Raigad to take stock of damages caused by Cyclone Nisarga
Posted on 5th June 2020
Two days after cyclone Nisarga made a landfall in Raigad district's Alibaug of Maharashtra, state chief minister Uddhav Thackeray will visit the affected areas on Friday to take a stock of the damages.

The visit comes a day after the CM held a video conference with the authorities to monitor the situation in the aftermath of the cyclone and asked the authorities to complete the 'panchnamas' or inspection and submit a report on the damages caused by Nisarga withing two days.
---
Abu Dhabi-based Mubadala to invest over Rs 9000 crore in Jio Platforms
Posted on 5th June 2020
Abu Dhabi-based investor Mubadala will buy a 1.85% stake in Jio Platforms for 9,093.6 crores.

Mubadala Investment Company (Mubadala) will invest Rs 9,093.60 crore in Jio Platforms at an equity value of Rs 4.91 lakh crore and an enterprise value of Rs 5.16 lakh crore. Mubadala's investment will translate into a 1.85% equity stake in Jio Platforms on a fully diluted basis, Reliance Industries Limited (RIL) said in a statement on Friday.
---
COVID-19 patient dies a day before hearing of his plea for bed in Delhi High Court
Posted on 5th June 2020
A petition moved by an 80-year-old COVID-19 patient in Delhi, praying for a bed in some government hospital with a ventilator facility, has been listed for hearing in the Delhi High Court on Friday. Ironically, before the court could pass any order, the patient succumbed to his illness on Thursday.

In his plea, the patient alleged that he fell ill on May 25 and was taken to a private hospital. There he was kept adjacent to a coronavirus patient and caught infection allegedly due to the negligence of the said hospital. He was then put on the ventilator.
---
---
---
Be the first person to write a business review for Kia, Hyundai's $300 mn funding in Ola, Ola Electric gets CCI approval