SEBI notifies exit load on redemptions from liquid funds within 7 days of investment
Posted on 16th October 2019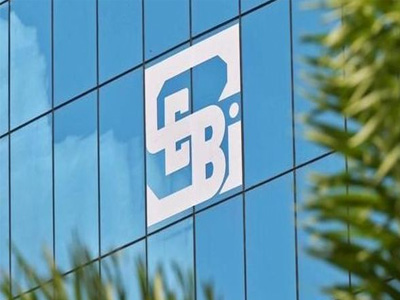 The Securities and Exchange Board of India has accepted the graded exit load recommendations prepared by the Association of Mutual Funds of India (AMFI) for redemptions in liquid funds within 7 days of investment. The regulator had previously tasked AMFI formulating the exit load in its September 20th circular. The move is aimed at deterring corporates from using liquid funds to park their money for very short periods. Big purchases and redemptions from corporates can amplify the risk in these funds for retail investors, especially in times of poor liquidity or credit concerns in the debt market. The graded exit load has been set at 0.0070% on redemption on day 1 after the investment, 0.0065% on day 2, 0.0060% on day 3, 0.0055% on day 4, 0.0050% on day 5, 0.0045% on day 6 and 0.00% from day 7 onwards. In other words, the exit load would be ₹700 on a redemption of ₹1 crore after 1 day, ₹650 on a redemption of ₹1 crore after 2 days and so on.However AMFI is required to review the exit load structure on an annual basis.

Large institutional investors can instead move their money to overnight funds where there will be no graded exit load. Overnight funds were a category created by SEBI in its October 2017 circular regarding categorization and rationalisation of mutual funds. They can invest in securities that have a maturity of 1 day. As of September 2019, liquid funds had Assets under Management (AUM) of ₹3.88 lakh crore compared to just ₹13,851 in overnight fund indicating that a shift from them to overnight funds has not yet happened in a big way.

The graded exit load will also have some impact on liquid funds which were offering 'insta-redemption' such as Axis Liquid Fund, HDFC Liquid Fund, IDFC Liquid Fund, Nippon India Liquid Fund, DSP Liquidity Fund, ICICI Prudential Liquid Fund and Kotak Liquid Fund which offered redemption within 30 minutes of giving the request up to ₹50,000 or 90% of the amount in the fund, whichever is lower. Such redemptions would have to pay the exit load if made within the first 7 days of investment.
United Airlines sending layoff notices to nearly half of its US employees
Posted on 9th July 2020
United Airlines will send layoff warnings to 36,000 employees - nearly half its US staff - in the clearest signal yet of how deeply the virus outbreak is hurting the airline industry.

The outlook for a recovery in air travel has dimmed in just the past two weeks, as infection rates rise in much of the US and some states imposed new quarantine requirements.
---
Veteran actor and Jaaved Jaaferi's father Jagdeep passes away at 81
Posted on 9th July 2020
Veteran actor Syed Ishtiaq Ahmed Jafri, popularly known by his stage name Jagdeep, passed away at the age of 81 on Wednesday.

He is survived by his two sons Jaaved Jaaferi and Naved Jafri.

In his career of more than six decades, Jagdeep acted in over 400 films and was a part of several hit Hindi films including 1975 blockbuster Sholay in which he played the character of Soorma Bhopali.
---
Gold price today at Rs 48,700 per 10 gm, silver climbs to Rs 50,000 a kg
Posted on 9th July 2020
Gold prices on Thursday jumped to Rs 48,700 from Rs 48,450 per 10 gram, while silver climbed to Rs 50,020 from Rs 49,200 per kilogram, according to Good Returns website.

Gold jewellery prices vary across India, the second-largest consumer of the metal, due to excise duty, state taxes, and making charges.
---
IRB Infra Developers hits 52-week high; stock zooms 84% in one month
Posted on 9th July 2020
Shares of IRB Infrastructure Developers gained 3 per cent and hit a 52-week high of Rs 121.50 on the BSE on Thursday on expectations that earnings may improve going forward as road traffic reaches over 80 per cent of pre-Covid level.

The stock of the company, which is the largest private roads and highways infrastructure developer in India, has surpassed its previous 52-week high of Rs 119.70 touched on January 21, 2020.
---
Breaking: UP Gangster Vikas Dubey nabbed from Madhya Pradesh's Ujjain
Posted on 9th July 2020
After days of intensified manhunt, the Uttar Pradesh Police has managed to nab gangster Vikas Dubey, news agency ANI quoted sources as saying.

It is being said that he was nabbed from Madhya Pradesh's Ujjain on Thursday where he had gone to offer prayers at the Mahakaal temple. He was detained by the guard.
---
Be the first person to write a business review for SEBI notifies exit load on redemptions from liquid funds within 7 days of investment