Microsoft kick-starts a unique initiative for supporting start-ups
Posted on 26th September 2019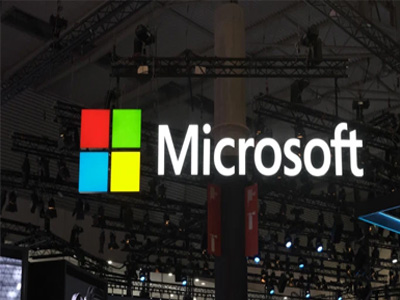 With an effort to promote the Indian startup ecosystem, Microsoft for Startups has launched a new initiative called 'Highway to a Hundred Unicorns' that aims to empower startups with mentoring and technology support for enterprise readiness. As part of this initiative, Microsoft will engage with innovators and entrepreneurs through a series of outreach programmes across tier 2 cities. The American tech major will work closely with state governments to strengthen the startup ecosystems in each state. Organised in collaboration with the Industries Commissionerate and iNDEXTb, government of Gujarat, recently more than 250 startups attended the first event at Gandhinagar.

The impetus on innovation and entrepreneurship in India is helping startups to stem from not just metropolitan hubs such as Delhi, Mumbai or Bengaluru, but also other tier 1 and tier 2 cities. However, some of the key challenges in scaling their businesses include lack of cutting-edge technology support and dearth of mentorship from ecosystem players.

Lathika Pai, country head, Microsoft for Startups – MENA and Saarc, said, "There is a strong pool of ideas and talent beyond the well-known startup hubs of India. Through Highway to a Hundred Unicorns, we will reach out to startups in tier 2 cities and support them to achieve scale at their place of origin. Our tech expertise and experience of engaging with some of the most successful Indian startups will help innovators across the breadth of the country become enterprise-ready and scale their operations in India and globally."

The Microsoft ScaleUp programme supports Seed or Series A funded B2B and select B2C tech-enabled startups to co-sell with Microsoft sales teams, get access to top tech VCs globally and receive mentorship from the startup ecosystem. Gaining access to large enterprises to co-create solutions or integrate product offerings and designing robust go-to-market strategies for their industry or customer segments are critical in the startup growth journey.
AIMPLB to decide on filing Ayodhya verdict review petition in SC today
Posted on 16th November 2019
The All India Muslim Personal Law Board (AIMPLB) is likely to take a call on whether to file a review petition in the Supreme Court's final verdict in the Ayodhya land dispute case.

A meeting of AIMPLB is expected to take place today in Lucknow to decide on call to be taken by the board in the Ram Janmabhoomi-Babri Masjid case verdict by the Supreme Court.
---
Maharashtra: BJP afraid MLAs may defect, says NCP's Nawab Malik
Posted on 16th November 2019
The Maharashtra BJP is bedevilled by the trepidation that politicians who joined the party ahead of the October 21 Assembly polls will defect and, hence, its leaders are claiming they will form government in the state, the NCP said on Saturday. NCP chief spokesperson Nawab Malik made the remarks a day after Maharashtra BJP chief Chandrakant Patil said his party will soon form the government and claimed it can count on the support of 119 MLAs, including Independents, in the 288-member Assembly.
---
SAT pulls up Sebi for 'shabby' handling of complaints from investor
Posted on 16th November 2019
The Securities and Appellate Tribunal (SAT) has hauled up the Securities and Exchange Board of India (Sebi) for giving computer-generated response to investor complaints filed on its online platform Scores and for disposing of the matter without settling the case.

"We find the approach adopted by Sebi to be a strange one. Such computer-generated disposal of a serious complaint speaks volumes on the conduct in treating the minority shareholders in this shabby manner," the tribunal said while delivering a judgment on a matter related to an investor complaint.
---
US to extend licence for its firms to continue business with Huawei: Report
Posted on 16th November 2019
The Trump administration is set to issue a two-week extension of a licence allowing U.S. companies to continue doing business with China's Huawei Technologies Co Ltd, two sources familiar with the deliberations said.

The extension of around two weeks is far shorter than the prior 90-day extension and a longer extension is in the works but has not yet been finalised due to regulatory hurdles, said one source who was briefed on the matter.
---
SC sets aside NCLAT order, paves way for Arcelor to acquire Essar Steel
Posted on 16th November 2019
The Supreme Court on Friday brought down the curtains on an epic battle for debt-laden Essar Steel, paving the entry of the world's largest steel maker, ArcelorMittal, into the second-biggest steel market, India.

In a ruling that would have a far-reaching impact on cases under the Insolvency and Bankruptcy Code (IBC), the apex court has set aside the National Company Law Appellate Tribunal (NCLAT) order that put a different class of creditors — financial vis-a-vis operational creditors as also secured and unsecured financial creditors — on a par.
---
Be the first person to write a business review for Microsoft kick-starts a unique initiative for supporting start-ups