SBI to adopt repo rate as external benchmark for all floating rate loans from October 1
Posted on 23rd September 2019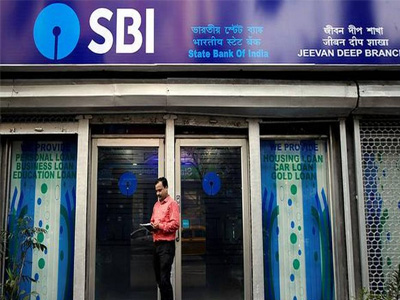 State Bank of India on Monday said it will adopt repo rate as the external benchmark for all floating rate loans for MSME, home and retail loans, from October 1, 2019.

On September 4, the Reserve Bank of India (RBI) had mandated all banks to link all new floating rate personal or retail loans and floating rate loans to micro, small and medium enterprises (MSMEs) to an external benchmark from October 1 onwards.

We have decided to adopt repo rate as the external benchmark for all floating rate loans for MSME, housing and retail loans effective October 1, 2019, the bank said in a release.

The RBI gave the banks options to benchmark their floating rate loans either to repo rate, three-month or six-month treasury bills or any benchmark market interest rate published by Financial Benchmarks India Private (FBIL).

The bank has also extended the external benchmark-based lending to medium enterprises, to boost lending to the MSME sector as a whole.

It had introduced floating rate home loans effective July 1, 2019, but has made some modifications in the scheme effective October 1, 2019, to comply with the latest regulatory guidelines, the release said.
Bajaj Auto net profit surges to ₹1,402 crore, shares rise
Posted on 23rd October 2019
Bajaj Auto today reported better-than-expected earnings for the quarter ended September 30, pushing its shares 2% higher in afternoon trade. Bajaj Auto shares were up 2% at ₹3,186 as compared to a 0.44% rise in Sensex. The automaker's profit rose 22% to ₹1,402 crore, aided by a tax expense reversal of ₹182 crore due to the recent lowering of corporate tax rate.
---
Amazon's new move to boost customer connect: Publishes success of small business sellers on boxes
Posted on 23rd October 2019
In a first-of-its-kind move by an e-commerce company, Amazon optimising its delivery boxes to increase customer engagement has announced Storyboxes — a packaging initiative where Amazon shares the growth journey of its sellers on the boxes. The company started the initiative during its annual Great Indian Festival sale (September 29 – October 4) to print the stories of its six sellers as of now. The company is looking to increase the number of such sellers' stories ahead.
---
American firm readies class action suit against Infosys on whistleblower allegations
Posted on 23rd October 2019
Even as Infosys battles whistleblower allegations of using aggressive accounting methods to boost its revenues and margin, a US-based law firm, Rosen Law Firm, which specialises in securities class actions, said it was preparing such a suit to recover losses suffered by the investors. "Rosen Law Firm is preparing a class action lawsuit to recover losses suffered by Infosys investors," it said in a statement.
---
DoT seeks relief for BSNL, MTNL once again, but with fewer demands
Posted on 23rd October 2019
Department of Telecommunications has again sought relief for the beleaguered Bharat Sanchar Nigam Ltd and Mahanagar Telephone Nigam Ltd with fewer demands, essentially translating into lesser cash outgo by the Centre.

It is learnt that DoT has sought funds for the voluntary retirement schemes of the two sick units and allotment of 4G spectrum, besides proposing to raise finances by monetising assets.
---
SBI Life Insurance joins Rs 1-trillion m- cap club, stock hits record high
Posted on 23rd October 2019
SBI Life Insurance Company today entered the coveted Rs 1 trillion market capitalisation (market-cap) club after its share price hit a fresh all-time high on the National Stock Exchange (NSE). The stock of the life insurance company hit a new high of Rs 1,012 on Wednesday in the intra-day deal.

Following the uptick in the counter, SBI Life's market cap crossed Rs 1-trillion mark or Rs 1,01,200 crore in intra-day trade today.
---
Be the first person to write a business review for SBI to adopt repo rate as external benchmark for all floating rate loans from October 1