Bank of Baroda to sell Dena Bank head office for at least ₹530 crore
Posted on 12th September 2019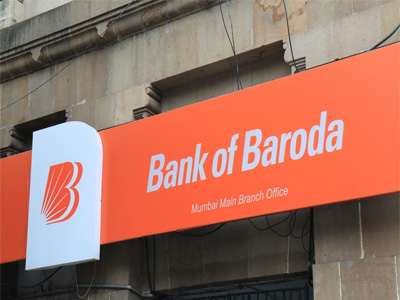 MUMBAI : Public sector lender Bank of Baroda (BoB) has decided to sell the head office of erstwhile Dena Bank in Bandra Kurla Complex for at least ₹530 crore, according to a document seeking bids. The e-auction will be conducted on 18 October.

This follows the merger of Bank of Baroda with Dena Bank and Vijaya Bank in April.

"Bank of Baroda invites offer for sale-cum-auction of its immovable property at Bandra Kurla Complex namely "Dena Corporate Centre" by holding e-auction," it said.

While the land area of the property is 2878.36 square meters, the built-up area is 9953.73 square meters and the reserve price for the property is ₹530 crore, with the option of incremental bids of ₹50 lakh each.

"To the best of knowledge and information of bank, there is no encumbrance on this property. However, the intending bidder should make their own independent inquiries regarding the encumbrances, title of property put on auction and claims/right/dues effecting the property, prior to submitting their bid," the document said.

In September last year, the government decided to merge three banks—Bank of Baroda, Dena Bank and Vijaya Bank, to reduce the amount of capital it needs to pump into these lenders and help clean their balance sheets. The merger was effective 1 April. While Dena Bank was placed under the prompt corrective action (PCA) framework by the Reserve Bank of India, with restrictions on lending, Vijaya Bank was among the only two lenders to have reported a profit in 2017-18.

Meanwhile, news agency PTI reported on 19 May that BoB is considering the option of rationalising 800-900 branches across the country to improve operational efficiency following its merger. After a comprehensive review, BoB has identified 800-900 branches which needs to be rationalised, the report said, adding that the lender could opt for re-location and in some cases closure.
Protests rock Andhra Pradesh as assembly decides fate of Amaravati today
Posted on 20th January 2020

Several opposition leaders were either detained or placed under house arrest in Andhra Pradesh as protests rocked Amaravati and surrounding districts on Monday, ahead of a crucial Assembly session where the state government is likely to announce its final decision on three capitals proposal.

Tension prevailed as people took to streets to demand that Amaravati be continued as the only state capital.
---
Reliance Industries declines 2% as investors book profit post Q3 results
Posted on 20th January 2020

Shares of Reliance Industries (RIL) slipped 2 per cent to Rs 1,546 on the BSE on Monday despite the company logging its highest-ever quarterly consolidated net profit of Rs 11,640 crore for the quarter ended December 31, 2019 (Q3FY20).

The stock has fallen 4 per cent from its early morning high of Rs 1,610 on profit-booking. During the past four months, RIL has outperformed the market by surging 32 per cent, as compared to a 15 per cent rise in the S&P BSE Sensex till Friday. It touched an all-time high of Rs 1,618 on December 20, 2019.
---
'Too small to fight India': Malaysia rules out action over palm oil ban
Posted on 20th January 2020

Malaysia will not take retaliatory trade action against India over its boycott of palm oil purchases amid a political row between the two countries, Prime Minister Mahathir Mohamad said on Monday.

India, the world's largest edible oil buyer, this month effectively halted imports from its largest supplier and the world's second-biggest producer in response to comments from Mahathir attacking India's domestic policies.
---
Adani Enterprises denies wrongdoing in coal supply contracts case
Posted on 20th January 2020

Adani Enterprises on Monday said that it has not done anything wrong in supply of the dry-fuel amid reports that the CBI registered a case against the company for alleged coal supply contract irregularities.

In its FIR filed last week after a detailed preliminary enquiry in the matter, the CBI booked Adani Enterprises Ltd, the then NCCF chairman Virender Singh, the then managing director G P Gupta and senior advisor SC Singhal under IPC sections related to alleged criminal conspiracy, cheating under Indian Penal Code and Provisions of Prevention of Corruption Act, officials said on Thursday.
---
HDFC Bank slips over 1% as Q3 provisions rise; analysts maintain 'Buy'
Posted on 20th January 2020

Shares of private lender HDFC Bank declined 3.4 per cent from day's high to hit an intra-day low of Rs 1,258.75 on the BSE on Monday as investors turned cautious after it reported sharp spike in the provisions during the October-December quarter of the current fiscal (Q3FY20).

The bank's provisions, including those for bad loans and contingencies, grew a whopping 37.6 per cent to Rs 3,043.6 crore in Q3FY20, from Rs 2,211.5 crore reported in the year ago quarter. The increase in specific loan loss provisions jumped by 66.2 per cent to Rs 2,883.6 crore in the quarter from Rs 1,734.6 crore the previous year.
---
Be the first person to write a business review for Bank of Baroda to sell Dena Bank head office for at least ₹530 crore