Bank of Baroda to sell Dena Bank head office for at least ₹530 crore
Posted on 12th September 2019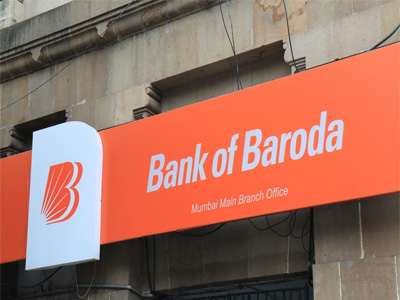 MUMBAI : Public sector lender Bank of Baroda (BoB) has decided to sell the head office of erstwhile Dena Bank in Bandra Kurla Complex for at least ₹530 crore, according to a document seeking bids. The e-auction will be conducted on 18 October.

This follows the merger of Bank of Baroda with Dena Bank and Vijaya Bank in April.

"Bank of Baroda invites offer for sale-cum-auction of its immovable property at Bandra Kurla Complex namely "Dena Corporate Centre" by holding e-auction," it said.

While the land area of the property is 2878.36 square meters, the built-up area is 9953.73 square meters and the reserve price for the property is ₹530 crore, with the option of incremental bids of ₹50 lakh each.

"To the best of knowledge and information of bank, there is no encumbrance on this property. However, the intending bidder should make their own independent inquiries regarding the encumbrances, title of property put on auction and claims/right/dues effecting the property, prior to submitting their bid," the document said.

In September last year, the government decided to merge three banks—Bank of Baroda, Dena Bank and Vijaya Bank, to reduce the amount of capital it needs to pump into these lenders and help clean their balance sheets. The merger was effective 1 April. While Dena Bank was placed under the prompt corrective action (PCA) framework by the Reserve Bank of India, with restrictions on lending, Vijaya Bank was among the only two lenders to have reported a profit in 2017-18.

Meanwhile, news agency PTI reported on 19 May that BoB is considering the option of rationalising 800-900 branches across the country to improve operational efficiency following its merger. After a comprehensive review, BoB has identified 800-900 branches which needs to be rationalised, the report said, adding that the lender could opt for re-location and in some cases closure.
Bajaj Auto net profit surges to ₹1,402 crore, shares rise
Posted on 23rd October 2019
Bajaj Auto today reported better-than-expected earnings for the quarter ended September 30, pushing its shares 2% higher in afternoon trade. Bajaj Auto shares were up 2% at ₹3,186 as compared to a 0.44% rise in Sensex. The automaker's profit rose 22% to ₹1,402 crore, aided by a tax expense reversal of ₹182 crore due to the recent lowering of corporate tax rate.
---
Amazon's new move to boost customer connect: Publishes success of small business sellers on boxes
Posted on 23rd October 2019
In a first-of-its-kind move by an e-commerce company, Amazon optimising its delivery boxes to increase customer engagement has announced Storyboxes — a packaging initiative where Amazon shares the growth journey of its sellers on the boxes. The company started the initiative during its annual Great Indian Festival sale (September 29 – October 4) to print the stories of its six sellers as of now. The company is looking to increase the number of such sellers' stories ahead.
---
American firm readies class action suit against Infosys on whistleblower allegations
Posted on 23rd October 2019
Even as Infosys battles whistleblower allegations of using aggressive accounting methods to boost its revenues and margin, a US-based law firm, Rosen Law Firm, which specialises in securities class actions, said it was preparing such a suit to recover losses suffered by the investors. "Rosen Law Firm is preparing a class action lawsuit to recover losses suffered by Infosys investors," it said in a statement.
---
DoT seeks relief for BSNL, MTNL once again, but with fewer demands
Posted on 23rd October 2019
Department of Telecommunications has again sought relief for the beleaguered Bharat Sanchar Nigam Ltd and Mahanagar Telephone Nigam Ltd with fewer demands, essentially translating into lesser cash outgo by the Centre.

It is learnt that DoT has sought funds for the voluntary retirement schemes of the two sick units and allotment of 4G spectrum, besides proposing to raise finances by monetising assets.
---
SBI Life Insurance joins Rs 1-trillion m- cap club, stock hits record high
Posted on 23rd October 2019
SBI Life Insurance Company today entered the coveted Rs 1 trillion market capitalisation (market-cap) club after its share price hit a fresh all-time high on the National Stock Exchange (NSE). The stock of the life insurance company hit a new high of Rs 1,012 on Wednesday in the intra-day deal.

Following the uptick in the counter, SBI Life's market cap crossed Rs 1-trillion mark or Rs 1,01,200 crore in intra-day trade today.
---
Be the first person to write a business review for Bank of Baroda to sell Dena Bank head office for at least ₹530 crore