ICICI Bank Rating: Buy; Comfort in a difficult environment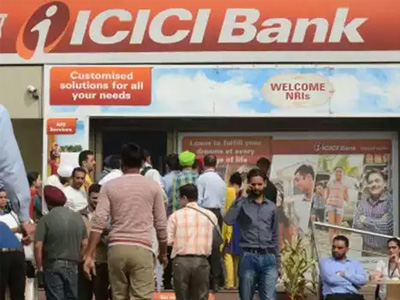 ICICI Bank's (ICICIBC's) annual report reaffirms our view that the bank is progressing well in its endeavour to strengthen balance sheet with strong focus on retail franchise. While its retail portfolio has been leading overall loan growth, GNPA has remained stable at 1.7% for many years; also, retail fees contribute over 70% to total fees. Concentration of the top-20 advances/exposures improved by 206bp/208bp to 12.1%/ 11.9% during the year. On the liability side, concentration of the top-20 depositors improved by ~50bp to 5.7%.
BB and below pool reduced to Rs 175 bn (~3.0% of total loans) while net stressed loans declined to 3.3% (excluding NNPA). During Q1FY20, the BB & below pool further reduced to Rs 154 bn (~2.6% of loans) while net stressed loans declined to 2.9% (excl. NNPA). SA per branch improved to Rs 448 m in Q1FY20 v/s Rs 354 m in FY17, thus, indicating higher productivity and operational efficiency at branch level. The bank has one of the highest proportions of retail deposits with a strong CASA mix.