Essel Group to sell 205 mw solar assets to Adani Green Energy
Posted on 30th August 2019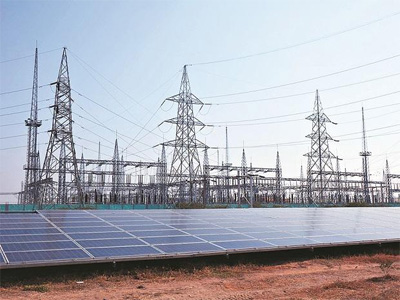 Multi-faceted business conglomerate Essel Group has taken another step towards its overall process of asset divestment. The group on Thursday said that it has signed an agreement with Adani Green Energy to sell 205 megawatt (mw) projects.

The operating solar assets of Essel Green Energy Pvt Ltd and Essel Infraprojects Ltd, located in Punjab, Karnataka and Uttar Pradesh, are being sold at an enterprise value of Rs 1,300 crore, the group said in a statement. All the assets have long-term power purchase agreements (PPAs) with various state electricity distribution companies.

According to an Essel Group spokesperson, the asset divestment process is well within the purview of the agreed timelines with its lenders. "The sale of the group's solar assets to Adani Green Energy Ltd (AGEL), is yet another positive step taken in this direction. We have maintained a constant process of identifying the right potential partner for the sale of our precious infra assets and we are extremely glad to sign the agreement with AGEL. The group remains focused towards its commitment made to its lenders and is furthermore confident to complete the overall repayment process," said the spokesperson.

The group is also constantly working towards arriving at a closure on the divestment of the additional 480 mw solar assets portfolio.
---
---
India ranks 77th on sustainability, 131st in child flourishing index: UN
Posted on 20th February 2020

India ranked 77th on a sustainability index that takes into account per capita carbon emissions and ability of children in a nation to live healthy lives and secures 131st spot on a flourishing ranking that measures the best chance at survival and well-being for children, according to a UN-backed report.

The report was released on Wednesday by a commission of over 40 child and adolescent health experts from around the world. It was commissioned by the World Health Organization (WHO), UN Children's Fund (UNICEF) and The Lancet medical journal.
---
Muthoot Fin hits new high; overtakes PNB, AU Small Fin Bk in m-cap ranking
Posted on 20th February 2020

Shares of Muthoot Finance scaled 7 per cent to hit a new high of Rs 935 on the BSE on Thursday. The stock of India's largest gold financing company, in terms of loan portfolio, surpassed its previous high of Rs 898 touched on Tuesday, February 18, 2020.

A sharp rally in the market price of Muthoot Finance has led to its market capitalisation (market-cap) touching Rs 36,823 crore, the BSE data shows. With this, the company overtook financials like AU Small Finance Bank (Rs 35,657 crore), Punjab National Bank (Rs 35,843 crore) and IDBI Bank (Rs 35,969 crore) in the m-cap ranking.
---
Three killed as crane collapses on sets of Kamal Haasan's 'Indian 2'
Posted on 20th February 2020

Three people were killed while 10 others were injured after a crane collapsed on the set of actor Kamal Haasan's upcoming film 'Indian 2' near Chennai on Wednesday.

While Haasan was unharmed, three people working on the set at EVP Film City in Poonamallee lost their lives.
---
Be the first person to write a business review for Essel Group to sell 205 mw solar assets to Adani Green Energy