Essel Group to sell 205 mw solar assets to Adani Green Energy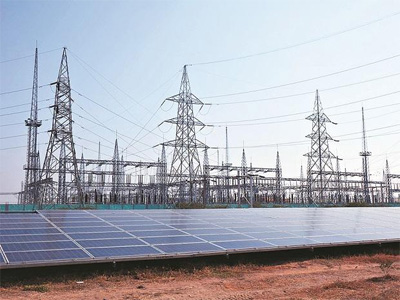 Multi-faceted business conglomerate Essel Group has taken another step towards its overall process of asset divestment. The group on Thursday said that it has signed an agreement with Adani Green Energy to sell 205 megawatt (mw) projects.
The operating solar assets of Essel Green Energy Pvt Ltd and Essel Infraprojects Ltd, located in Punjab, Karnataka and Uttar Pradesh, are being sold at an enterprise value of Rs 1,300 crore, the group said in a statement. All the assets have long-term power purchase agreements (PPAs) with various state electricity distribution companies.
According to an Essel Group spokesperson, the asset divestment process is well within the purview of the agreed timelines with its lenders. "The sale of the group's solar assets to Adani Green Energy Ltd (AGEL), is yet another positive step taken in this direction. We have maintained a constant process of identifying the right potential partner for the sale of our precious infra assets and we are extremely glad to sign the agreement with AGEL. The group remains focused towards its commitment made to its lenders and is furthermore confident to complete the overall repayment process," said the spokesperson.
The group is also constantly working towards arriving at a closure on the divestment of the additional 480 mw solar assets portfolio.