Frankfurt Motor Show: The future of Hyundai's electric vehicle design
Posted on 24th August 2019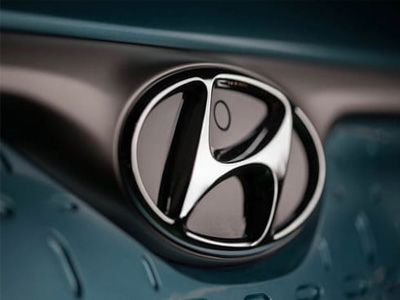 At the forthcoming IAA Frankfurt Motor Show (September 10-22), Hyundai Motor will display the company's focus towards the future direction of car design. Inspired by looking back at the brand's first model in the 1970s, the '45' fully-electric concept car will act as a symbolic milestone for Hyundai's future EV design.

The new concept accentuates the forward-driven design direction while exploring the evolution of Hyundai's 'Sensuous Sportiness' design language. 'Sensuous' stands for enhanced emotional values that customers can experience through design, and 'Sportiness' is determined to implement those values through innovative mobility solutions. The design philosophy strips away complexity celebrating the clean lines and minimalistic structure of the original Hyundai Pony.

The Hyundai '45' concept car will be unveiled to the world on September 10. In India, the company's arm Hyundai Motor India Ltd sells the Kona EV, which is not a 'born electric' car, but the Kona petrol turned into electric. Hyundai Motor is reportedly developing a compact SUV on a new platform, called the Electric-Global Modular Platform (E-GMP), which it's building exclusively for EVs.
Odisha ups overtime limit for factory workers to 115 hrs a quarter from 75
Posted on 30th May 2020
The Odisha Cabinet on Friday approved as many as 22 proposals including amending the Factories Act, 1948, and allowing the workers to work 115 hours overtime in three months by enhancing the time limit.

The overtime limit is increased from 75 hours to 115 hours per quarter, and now the engagement of women workers will be allowed, with consent, between 7 pm to 6 am in factories with the condition that adequate safety, welfare and security measures and safeguards are taken by the concerned factories as prescribed, read an official statement issued by the Odisha government.
---
Govt is looking at starting home delivery of petrol, CNG: Pradhan
Posted on 30th May 2020
After doorstep delivery of diesel, the government is looking at starting home delivery of petrol and CNG for the greater convenience of customers, Oil Minister Dharmendra Pradhan said on Friday.

Also, the government is looking at unveiling a new fuel retailing model where all types of fuels — petrol, diesel, CNG, LNG and LPG — would be available at one place, he said.
---
Railways running 'Corona Express' in name of Shramik trains, says Mamata
Posted on 30th May 2020
Indian Railways is running Corona Express in the name of Shramik trains, West Bengal Chief Minister Mamata Banerjee said on Friday, alleging that social distancing is not being maintained in the special trains transporting migrant workers and others to their homes.

The law is equal for all but why are all trains running at full capacity? Why is the Railways not maintaining social distancing? Passengers are not being served water and food in the trains, Banerjee said.
---
Maharashtra to announce Covid-19 relief package soon: Deputy CM Ajit Pawar
Posted on 30th May 2020
Deputy Chief Minister Ajit Pawar on Friday said that the Maharashtra government will announce a package soon to deal with the situation arising out due to coronavirus (Covid-19) outbreak.

We will get to know about further plans for a lockdown of the Centre through the Prime Minister. I feel that the Prime Minister now will leave it on states because everything is shut for the last two-and-a-half-months. Schools, colleges, business and jobs are shut and hence, there is an economic crisis today, Pawar said.
---
COVID-19 tally in India crosses 1.73 lakh-mark, nearly 5,000 deaths; highest spike of 7,964 cases in 24 hours
Posted on 30th May 2020
The total number of confirmed cases of COVID-19 infection in India crossed the 1.73 lakh-mark on Monday, while the death toll neared the 5,000-mark as well. At 9:30 AM on this day, the COVID-19 tally in the country has reached 1,73,763 cases, which includes 86,422 active cases; 82,370 cured, discharged, or migrated patients, and 4,971 deaths.

According to the Union Ministry of Health and Family Welfare, as many as 7,964 new COVID-19 cases and 265 deaths were reported in the country in the last 24 hours, marking a significant spike. In fact, this is the highest spike in India's COVID-19 tally so far.
---
Be the first person to write a business review for Frankfurt Motor Show: The future of Hyundai's electric vehicle design