Frankfurt Motor Show: The future of Hyundai's electric vehicle design
Posted on 24th August 2019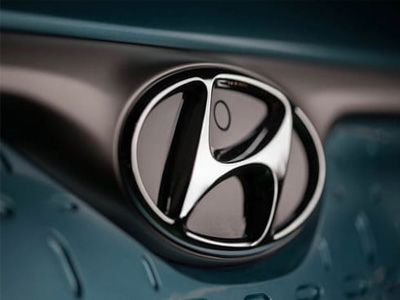 At the forthcoming IAA Frankfurt Motor Show (September 10-22), Hyundai Motor will display the company's focus towards the future direction of car design. Inspired by looking back at the brand's first model in the 1970s, the '45' fully-electric concept car will act as a symbolic milestone for Hyundai's future EV design.

The new concept accentuates the forward-driven design direction while exploring the evolution of Hyundai's 'Sensuous Sportiness' design language. 'Sensuous' stands for enhanced emotional values that customers can experience through design, and 'Sportiness' is determined to implement those values through innovative mobility solutions. The design philosophy strips away complexity celebrating the clean lines and minimalistic structure of the original Hyundai Pony.

The Hyundai '45' concept car will be unveiled to the world on September 10. In India, the company's arm Hyundai Motor India Ltd sells the Kona EV, which is not a 'born electric' car, but the Kona petrol turned into electric. Hyundai Motor is reportedly developing a compact SUV on a new platform, called the Electric-Global Modular Platform (E-GMP), which it's building exclusively for EVs.
Bharat Gas gets five-year loan from Bank of Baroda for ₹3,100 crore
Posted on 23rd September 2019
Mumbai: Bharat Gas Resources Ltd (BGR) a wholly-owned subsidiary of Bharat Petroleum Corporation Ltd (BPCL), has signed a five-year loan agreement with Bank of Baroda for ₹3100 crore, according to two officials aware of the deal.

The company will use the loan to fund expansion of its city gas distribution business. BGRL has a board approved borrowing limit of ₹4000 crore.
---
ITC shares up 9% as no cess on cigarettes was increased
Posted on 23rd September 2019
Mumbai: Shares of ITC Ltd on Monday surged over 9%, its biggest jump since March 2016, after the GST Council meeting did not announce any increase in cess on cigarettes.

The stock touched a high of ₹260.30 on the BSE and gained as much as 9.3%, its maximum gain since March 2016. At 9.40 am, the scrip was trading at ₹256.30, up 7.6% from its previous close. The stock's market cap increased by nearly $3.66 billion.
---
SBI to adopt repo rate as external benchmark for all floating rate loans from October 1
Posted on 23rd September 2019
State Bank of India on Monday said it will adopt repo rate as the external benchmark for all floating rate loans for MSME, home and retail loans, from October 1, 2019.

On September 4, the Reserve Bank of India (RBI) had mandated all banks to link all new floating rate personal or retail loans and floating rate loans to micro, small and medium enterprises (MSMEs) to an external benchmark from October 1 onwards.
---
Rupee slips 9 paise to 71.03 against U.S. Dollar in early trade
Posted on 23rd September 2019
The Rupee opened marginally lower by 9 paise to 71.03 against the U.S. Dollar in opening trade on September 23, as rising crude oil prices and concerns regarding U.S.-China trade war kept investors edgy.

Forex traders said reports that the U.S. is likely to ramp up pressure on China by raising existing tariffs if a trade deal is not reached soon between the two countries, weighed on the domestic currency.
---
Power struggle: RK Singh asks NTPC to buy stressed units
Posted on 23rd September 2019
The power ministry has asked state-run NTPC to bid for potentially viable projects in the National Company Law Tribunal (NCLT) and acquire them if the prices are attractive.

Power minister RK Singh told FE that he had asked NTPC to take a look at all the plants undergoing the CIRP process. "I have asked them to identify the ones with good machinery," Singh said.
---
Be the first person to write a business review for Frankfurt Motor Show: The future of Hyundai's electric vehicle design